Priscilla Du Preez / Unsplash
It's almost unbelievable that you'd find BBQ in Vermont, a state far north near Canada. A few barbecue joints serve tasty smoked meats that will impress anyone from the south in this state. Five best of such places is listed under.
1. Localfolk Smokehouse, Waitsfield, Vermont
The majority of the menu at Localfolk Smokehouse is made from local ingredients, as one would expect in Vermont. The brisket, ribs, pulled pork, and chicken are all hickory smoked until tender and moist. The ingredients are then topped with a sweet, tangy, and slightly spicy glaze. Smokers here make bacon and andouille sausages as well as the old favorites. Several small-batch beers from New England and elsewhere are also on hand, along with some commercial offerings. Most weekends are filled with live music.
Location: 9 VT-17, Waitsfield, VT 05673, United States
Website: facebook.com/localfolksmokehouse/
Phone: +1 802-496-5623
Store Hours: Tue-Sat 4pm-12am, Sun 1pm-10pm
2. Prohibition Pig, Waterbury, Vermont
As well as being a great beer bar, Prohibition Pig offers excellent BBQ. Chad Rich opened it in 2012. Their dinner menu includes pit-smoked chicken with two sides, North Carolina-style chopped meat BBQ, and sliced beef brisket.
Prohibition Pig offers two ways to experience it. The restaurant, which is at the front of the building, or the brewery, which is at the back, are great options. Families can easily park strollers, change diapers, and use high chairs at the restaurant.
During busy Saturdays, you can find over 600 people dining at this restaurant in Vermont. It is a popular stop-over spot for road-trippers, as well as a popular BBQ joint.
Location: 23 S Main St, Waterbury Village Historic District, VT 05676, United States
Website: https://www.prohibitionpig.com/
Phone: +1 802-244-4120
Store Hours: Thu-Mon 4pm-10pm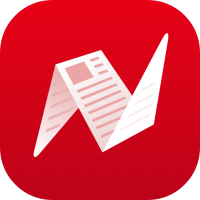 3. Big Fatty's BBQ in White River Junction, Vermont
You'll find every smoked meat combo you can imagine on the fat menu of Big Fatty's. Do you want ribs and pulled pork? Or chicken and burnt ends? No matter what you need, Big Fatty's has it. It offers beef brisket mac & cheese and Cuban mac & cheese with pulled pork, bacon, and pickles.
At Big Fatty's New England barbecue joint, they popularized a challenge: To complete the Big Fatty's Challenge, you must eat four pounds worth of pulled pork and fries on a bun in under an hour.
Location: 186 S Main St, White River Junction, VT 05001, United States
Website: https://www.bigfattybbq.com/
Phone: +1 802-295-5513
Store Hours: Thu-Sun 12pm-7pm
4. Bluebird Barbecue, Burlington, Vermont
Once we tasted Bluebird's barbecue spare-ribs paired with the maple barbecue mop flavored with Vermont maple, we had to give it to them. It's possible to "add a taste" to your, say, plate of spare ribs without having to get a whole new order. We recommend tasting the 15-hour brisket, the Carolina pulled pork, the cider-brined hand-shaved turkey, and the bourbon-glazed chicken.
Ramen, surprisingly, is served at this eclectic and casual eatery. The restaurant even offers barbecued seitan for vegetarians who find themselves in a meat eater's paradise.
Location: 317 Riverside Ave, Burlington, VT 05401, United States
Website: bluebirdbbq.com
Phone: +1 802-448-3070
Store Hours: Wed-Sun 4pm-8pm
5. Top of the Hill Grill, Brattleboro, Vermont
Top of the Hill Grill is situated on a hill at the confluence of two rivers, offering a view from its outdoor patio. The menu at the window is illustrated with whimsical, colorful hand-drawn signs. The combo platter, served with cornbread, slaw, and baked beans, features hickory-smoked, meaty burnt ends and apple-smoked turkey. For a to-go option, get your barbecue stuffed in a tortilla wrap, like a burrito.
Location: 632 Putney Rd, Brattleboro, VT 05301, United States
Website: http://www.topofthehillgrill.com/
Phone: +1 802-258-9178
Store Hours: Wed-Sun 11am-7pm
Canada may border the state, but that doesn't mean it lacks barbecue. Cooking fresh meat over an open flame is probably as old as mankind itself, and this is a state that knows its meat well. Fresh farm meat can be found at every turn in the Green Mountain State, from free-range chicken to grass-fed Angus.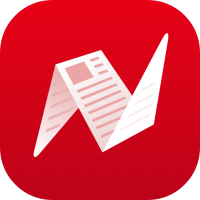 This is original content from NewsBreak's Creator Program. Join today to publish and share your own content.