With several world-class barbecue joints serving smoked beef, Texas is a meat-loving state. Even though the state is full of BBQ joints, these 5 spots remain the best in the state!
1. Franklin Barbecue, Austin, Texas
The modern and vintage decor of Franklin BBQ in Austin, Texas, makes it the perfect setting for a wonderful and delicious dining experience. Joints like this are becoming increasingly popular.
With post oak, 2,000 pounds of meat are indirectly cooked each day (ribs, pulled pork, turkey, and sausage). Franklin produces 20,000 hunks of beef a month, making him a master of the smoked brisket art. He cooks 106 briskets per day, seasoned with only salt and pepper and seasoned with delicious smoke.
Franklin BBQ is famous for its succulent brisket, which owner Aaron Franklin makes. In addition to the food trailer where the business began, Franklin has also set up shop in a brick-and-mortar location. The perfectly smoked meats served at this place, plus the unique BBQ sauce, have helped put Austin on the map.
Location: 900 E 11th St, Austin, TX 78702, United States
Website: https://franklinbbq.com/
Phone: +1 512-653-1187
Store Hours: Thu-Sun 10:30am-2pm
2. Louie Mueller Barbecue, Taylor, Texas
It may seem not easy to pick a Texas spot, but it's all about tradition when it comes to Texas BBQ, and Louie Mueller Barbecue has more of it than anyone else. As you walk in, you are entering another era, and every bite is a culmination of 65 years of post oak seasoning. Thousands of barbecue pilgrims who travel every year mark their hometowns on a map in the dining room with pins, as do the people who give out the James Beard Awards. On a good day, Franklin's fatty brisket might beat this, but for our money, Louie Mueller's brisket tastes most like Texas.
Location: 206 W 2nd St, Taylor, TX 76574, United States
Website: https://www.louiemuellerbarbecue.com/
Phone: +1 512-352-6206
Store Hours: Wed-Sat 11am-4pm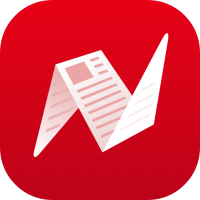 3. The Salt Lick BBQ, Driftwood, Texas
The Salt Lick BBQ restaurant is renowned for its BBQ in Texas, but it's hard to find anything as unique as it. They began smoking their 'cue in 1967 at the original location in Driftwood, Texas. From there, the brand became more popular. In addition to brisket, both restaurants in Round Rock serve turkey, turkey sandwiches, vegetable plates, whole roasts, and homemade pecan pies. If you're in the mood for something Texas-sized, you can order a gallon—yes, a full gallon—of their house barbecue sauce.
Location: 18300 Farm to Market Rd 1826, Driftwood, TX 78619, United States
Website: saltlickbbq.com
Phone: +1 512-858-4959
Store Hours: Sun-Thu 11am-9pm, Fri-Sat 11am-10pm
4. Original City Market BBQ, Luling, Texas
Probably the most iconic barbecue restaurant in Texas is City Market. Located inside the smoke room, you can view its history firsthand. It was built in 1958. Among the most popular items are the brisket and hot links, of course. You'll get slices of white bread, pickles, onions, and crackers, if you want them, on butcher paper.
Location: 633 E Davis St, Luling, TX 78648, United States
Website: http://www.citymarketluling.com/
Phone: +1 830-875-9019
Store Hours: Mon-Sat 7am-6pm
5. Ray's BBQ Shack, Houston, Texas
Houston's Ray's BBQ Shack serves Chicago-style ribs, sliced brisket, chicken, sausage, and baby back ribs, alongside other smoked meats. Among the many menu items at Ray's BBQ Shack are many Cajun-inspired items, including catfish, po'boys, a fish burger, shrimp, and hush puppies. For a taste of barbecue and Cajun flavors, try the spicy sausage po'boy. The restaurant offers sandwiches, burgers (like the 'big herb burger' with chopped beef, bacon, and barbecue sauce), and amazing sides. Ray's BBQ Shack is known for its high standards in a family-owned and operated restaurant serving hickory-smoked meats, barbecue, desserts, and sides.
Location: 3929 Old Spanish Trail, Houston, TX 77021, United States
Website: https://www.raysbbqshack.com/
Phone: +1 713-748-4227
Store Hours: Mon-Sat 11am-8pm
Texas immediately comes to mind when one thinks of barbecue. There are many delicious barbecue restaurants throughout the state, but our list below highlights ten of the best places to eat for a delicious and authentic Texas BBQ experience.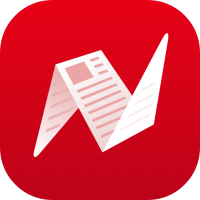 This is original content from NewsBreak's Creator Program. Join today to publish and share your own content.