The barbecue styles in Tennessee and other states are very different from one another. Memphis can practically be broken down by neighborhood or even by which of the iconic barbecue places you are currently waiting in line for. Despite our insatiable appetites, we tend to enjoy everything equally.
1. Martin's Bar-B-Que Joint, Nashville, Tennessee
Could you take it to the limit? They specialize in West Tennessee's legendary whole-hog barbecue at this legendary barbecue restaurant. A half-dozen locations of Pat Martin's restaurants feature custom-built brick pits set in their dining rooms where 200-pound pigs are cooked for an entire day before they are served. Hogs are seasoned with hickory aromas, Martin's dry rub blend, and his version of West Tennessee sauce, which combines vinegar and tomato. The Redneck Tacos is the restaurant's biggest hit, followed by barbecue trays and sandwiches (including house-made bologna). There are slaw and sauce on top of cornbread hoecakes and chicken, turkey, pork, beef brisket, and sausage.
Location: 410 4th Ave S, Nashville, TN 37201, United States
Website: martinsbbqjoint.com
Phone: +1 615-288-0880
Store Hours: Mon-Sun 11am-10pm
2. Peg Leg Porker, Nashville, Tennessee
This joint has a funny name since the place's owner lost his leg to cancer while he was serving great barbecue. They have dry-rubbed ribs that are unbeatable.
Award-winning restaurant Peg Leg Porker's barbecuing is done by experienced pitmaster Carey Bringle who has worked at James Beard House twice and has 30 years of experience. A few top choices are the dry-rubbed ribs, pulled pork, and Memphis sushi (a platter of white barbecue sauce, cheese, crackers, and kielbasa sausage). If you're looking for sides, get the creamy, crunchy coleslaw, macaroni and cheese, French fries, and barbecue beans.
Location: 903 Gleaves St, Nashville, TN 37203, United States
Website: https://peglegporker.com/
Phone: +1 615-829-6023
Store Hours: Mon-Tue 11am-9pm, Wed-Sat 11am-10pm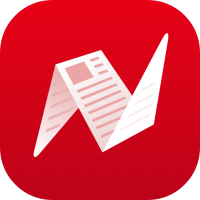 3. Helen's Bar-B-Q, Brownsville, Tennessee
It's worth a drive out to tiny Brownsville to see Helen Turner's one-woman show, even if Memphis' many barbecue joints are great. From shoveling coals into the pits to mixing the slaw, she does it all. The sandwich, made from smoky pork pulled from the shoulder and topped with fiery red sauce, is one of the best things about Tennessee barbecue.
Location: 1016 N Washington Ave, Brownsville, TN 38012, United States
Website: https://www.facebook.com/HelensBBQ/
Phone: +1 731-779-3255
Store Hours: Tue-Fri 10am-7pm, Sat 10am-5pm
4. Payne's Bar-B-Que, Memphis, Tennessee
Payne's is unassuming. The building looks like it was built in 1972 that was the year it was opened, stands alone on a quiet corner, and has a claustrophobic interior, but all of that is forgiven by its incredible chopped pork sandwich. Tennessee is home to some incredible pork, but despite Rendezvous' reputation and Corky's devoted fans, Payne's does one thing exceptionally well. A sweet-and-sour barbecue sauce complements crispy yet juicy pork, and mustard-based slaw on top adds a final dimension of flavor that will charm even mustard-haters.
Location: 1762 Lamar Ave, Memphis, TN 38114, United States
Website: https://www.facebook.com/PaynesBBQMemphis/
Phone: +1 901-272-1523
Store Hours: Tue-Wed 11am-2pm, Thu-Fri 11am-3pm, Sat 11am-2pm
5. Central BBQ, Memphis, Tenessee
The award-winning Central BBQ restaurant has several locations in Memphis, Tennessee. The joint slow-smokes its meat after marinating it in a unique spice rub for 24 hours.
Their ribs, brisket, sausages, and chicken are then smoked over a pecan and hickory wood fire in their pit. Served with the meat are potato salad, onion rings, and fries.
Roger Sapp and Craig Blondes own this great joint. It has been regarded as the best barbecue spot in Memphis since the joint first opened 18 years ago. Since it has been featured on many national television programs over the years, it is not surprising!
Location: 147 E Butler Ave, Memphis, TN 38103, United States
Website: eatcbq.com
Phone: +1 901-672-7760
Store Hours: Wed-Mon 11am-9pm
Tennessee is a state in the south! The meat-loving world knows what that means! You will find many kinds of smoked meat to choose from in this state because it is southern. We have selected the top five places in this state to visit if you already know what you want.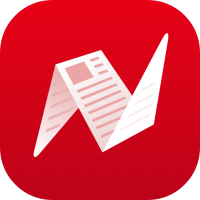 This is original content from NewsBreak's Creator Program. Join today to publish and share your own content.