Mārtiņš Zemlickis / Unsplash
BBQ has long been popular in South Dakota. Mount Rushmore State has everything from down-home eateries deemed the best in the country to rustic smokehouses bursting with classic flavors. South Dakota's best barbecue joints are listed here.
1. Big Rig BBQ, Sioux Falls, South Dakota
In 2015, Big Rig BBQ opened its doors in South Dakota during Memorial Day weekend, bringing Texas barbecue to the region. Brisket, pork ribs, pulled pork, and the half-pound or sandwiches can purchase chicken. On Fridays and Saturdays, half-pound portions of prime rib are served slow-smoked on real oak wood like the 'cue. While the long, drawn-out cooking process goes on, owner Bob Brenner adds extra wood to the fire every 30 to 45 minutes. Brenner believes sauces are not necessarily necessary, even though he makes his sauce from scratch. Before adding other components to their meal, he wants his guests to taste the meat's natural flavors.
After years of operating out of a big stainless steel trailer (hence the name Big Rig), this Sioux Falls favorite has just moved into a brick-and-mortar store.
Location: 3219 S Minnesota Ave, Sioux Falls, SD 57105
Website: https://www.bigrigbbq.net/
Phone: +1 605-362-4227
Store Hours: Tue-Fri 11am-3pm, Sat 11am-2pm
2. J.R.'s Roadhouse BBQ PIT, Summerset, South Dakota
It sells some of the best Texas-style barbecues in South Dakota and is open for walk-ins from Wednesday to Saturday. There are also brisket nachos, pulled pork nachos, brisket mac 'n' cheese, pork ribs, and popular beans. This place tends to get crowded rapidly, so it is wise to arrive early to avoid disappointment.
Despite having been in business for less than ten years, J.R.'s has quickly become the top barbecue spot in South Dakota. It's the El Frito-Q! In 2017, an episode of Travel Channel's Secret Eats featured the restaurant's Mexicano sandwich, and Justin Rhodes continues to provide his BBQ skills to the region.
Location: 7201 Infinity Dr, Summerset, SD 57718, United States
Website: http://jrsbbqpit.com/
Phone: +1 605-787-7070
Store Hours: Wed-Sat 11am-7:30pm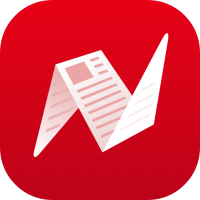 3. Bunky's BBQ, Spearfish, South Dakota
Spearfish's Bunky's BBQ serves smoked meats slow-cooked in hardwood for a great price! Coleslaw and baked beans are served with each menu item. A few dishes are on the menu, but they are tasty. You can choose from pulled pork, brisket, and smoked hot dogs. There is a reputation in town for the tenderness and quality of the meat. The Crow Peak Brewing Company is right next to Bunky's BBQ!
Location: 125 US-14, Spearfish, SD 57783, United States
Website: bunkysbbq.com
Phone: +1 605-641-5962
Store Hours: Wed-Sat 11am-7pm
4. Backyard Grill, Brookings, South Dakota
Brooking's Backyard Grill offers authentic barbecue! In this restaurant, the meat is smoked for up to 12 hours in an authentic smokehouse using hickory, cherry, and applewood, enhancing the flavor and creating the perfect texture. Menu items include smoked chicken, beef brisket, slider trio, smoked chicken salad, and catfish filet. Combinations and sandwiches are available for all items. There are numerous delicious sides available, including cornbread, macaroni salad, kettle chips, barbecued spaghetti, potato salad, mac n' cheese, Texas chili, and ice cream from South Dakota State University. They offer catering services.
Location: 1805 6th St, Brookings, SD 57006, United States
Website: https://www.bygrill.com/
Phone: +1 605-692-7427
Store Hours: Mon-Sun 11am-7:30pm
5. Steerfish Steak & Smoke, Spearfish, South Dakota
Starfish Steak & Smoke opened its doors a few years ago, but they already have many loyal customers. Guests are treated with friendliness and a large and lively dining room. On the menu are Happy Jack ribs, smokehouse brisket, Gunslinger brisket, barbecue pulled pork, chicken fried steak, chicken fried chicken, and sagebrush chicken. As well as salads and burgers, a children's menu is available.
Location: 701 N 5th St, Spearfish, SD 57783, United States
Website: https://www.facebook.com/steerfish/
Phone: +1 605-717-2485
Store Hours: Sun-Thu 11am-9pm, Fri-Sat 11am-10pm
Imagine yourself eating tender, succulent, crackling, delicious, savory, divine, juicy food. It would be like eating the best ribs from South Dakota if you could apply every word. To add even more tempting words to our list, all you need to do is to get hungry, find some friends, and explore our list above.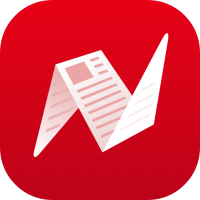 This is original content from NewsBreak's Creator Program. Join today to publish and share your own content.