When you think of barbecue, the first thing that comes to mind is the South. The funny thing is? North Dakota has many barbecue joints, which are evident from the abundance of delicious eateries all over the state. These excellent barbecue joints offer hearty meat slathered in mouthwatering sauce.
1. Spitfire Bar & Grill, West Fargo, North Dakota
Smoke from this bar and grill fills the air in West Fargo. At Spitfire, it's all about three things: wood fire, smoke, and fresh ingredients. Over roaring oak flames, steak, burgers, and even fish are prepared right on the grill. They are serious about their barbecue when they claim it is award-winning. A regular competitor in Kansas City BBQ Society sanctioned competitions, the crew has been recognized for its 12-hour brisket, pork shoulder, slow-smoked ribs, and moist spit-fire chicken. Come and enjoy all of the above in the cozy brick-covered dining room or at the convivial bar.
Spitfire won first place in the 2011 Jack Daniel's World Championship Invitational Barbeque for chicken.
Location: 1660 13th Ave E, West Fargo, ND 58078, United States
Website: spitfirebarandgrillfargo.com
Phone: +1 701-478-8667
Store Hours: Sun-Thu 11am-9pm, Fri-Sat 11am-10pm
2. Hula Fire Grill, Williston, North Dakota
Hawaii natives run hula Fire Grill, so you'll get a unique blend of Hawaiian, Asian and American flavors in the barbecue here.
You wouldn't believe how juicy, succulent, and tasty the ribs are. When mixed with their delicious homemade sauces, it's just fantastic. When you walk into the restaurant, you can tell that the BBQ is really good.
Location: 23 Main St, Williston, ND 58801, United States
Website: hula-grill.com
Phone: +1 701-713-4488
Store Hours: Mon-Sun 11am-9pm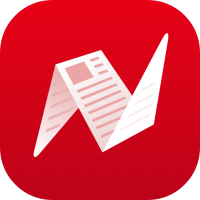 3. Speedway 805 Grill & Bar, Grand Forks, North Dakota
They have a great slow-smoked barbecue, incredible sides, and unmatched service. BBQ combo at its best!
Upon entering, you'll feel at home and soon plan your next visit for yet another order of ribs. The feast is about to begin. As far as BBQ goes, the restaurant is well-known for its constantly expanding menu. You may want to order the beef or pork ribs if you're hungry.
Location: 805 N 42nd St, Grand Forks, ND 58203, United States
Website: speedwaygrillandbar.com
Phone: +1 701-772-8548
Store Hours: Mon-Wed 11am-11pm, Thu-Sat 11am-12am, Sun 4pm-9pm
4. NoBull Smokehouse, Fargo, North Dakota
It's all killer at NoBull barbecue. They also serve pizza, sandwiches, and other unique creations. If you enjoy fried brisket, try the COWamari, fried brisket with ranch and horseradish.
NoBull's varied menu includes beef brisket and smoked Northern Oak ribs, so everyone in your group will leave satisfied and happy. Do you want to try something new? Try your hand at the Picture Perfect Platter, which includes a pound of pulled pork, five ribs, three smoked sausages, five fresh buttermilk-infused fried chicken fingers, slaw, dressing & gravy, best beans, and pickles. Among the best ribs in North Dakota, you will rarely find food this good.
Location: 609 Northern Pacific Ave, Fargo, ND 58102, United States
Website: nobullfargo.com
Phone: : +1 701-478-2000
Store Hours: Mon-Thu 11am-9pm, Fri-Sat 11am-2am
5. Bones BBQ Smokehouse & Grill, Minot, North Dakota
At Bones BBQ Smokehouse & Grill, you'll find ribs that are so delicious and tender that you'll think you're tasting the freshest meat in the world. The smoky aroma of their ribs wafts into the mouth, making the first bite an unforgettable culinary experience.
The ribs are then glazed with Bone's BBQ Sauce after they have been smoked.
Location: 1412 2nd Ave SW, Minot, ND 58701, United States
Website: bonesbbqminot.com
Phone: +1 701-838-9140
Store Hours: Sun-Thu 4pm-8pm, Fri-Sat 4pm-9pm
If you're searching for a rib-fest, then head north to North Dakota for the most delicious ribs you've ever tasted.
You can bet there's something for everyone on our list of some of the best places to eat North Dakota ribs, from bars to smokehouses, from diners to atmospheric BBQ joints. When you find yourself in this lovely state you don't worry about where to get your favorite barbecue.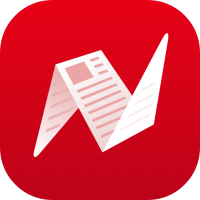 This is original content from NewsBreak's Creator Program. Join today to publish and share your own content.