Alexander Kovacs/Unsplash
In today's world, barbecue is a huge part of American cooking, with four different regions claiming to make the best barbecue - Texas, Memphis, North Carolina, and Kansas City. Each style of sauce is unique - there are sauces with base ingredients such as tomatoes and molasses or mustard, brown sugar, and vinegar. Garlic, salt, and paprika are often used in dry rubs and brines, while chili powder or something spicy is also popular. For the most part, the main ingredient in Texas is beef, while in North Carolina and Memphis, it's pork. Barbecue, whether slow-cooked or smoked, with homemade sauces and rubs, regardless of how it is prepared or what kind of meat is used, always ends with the same outcome - happy and satisfied customers.
Massachusetts is no stranger to BBQ. There is pork, ribs, brisket, chicken, cornbread, collard greens, and all the fixins all over the area.
1. B.T.'s Smokehouse, Sturbridge, Massachusetts
After working for one of the renowned restaurateurs in the country, Chef Brian Treitman decided to switch to mobile barbecues. A fan of the trailer's pulled pork and brisket, Treitman created a standalone restaurant in 2009. There, the chef goes through so much beef, pork, and poultry in a week that he now needs to order by the ton, earning rave reviews from locals, visitors, and barbecue fans alike.
A Southern-style barbecue restaurant started as a trailer has grown into a tiny, historic Sturbridge shack. You can get its dry-rubbed, applewood-smoked meats on plates, in sandwiches, or as a stuffed burrito. A few standout dishes are pulled pork, ribs, brisket, cucumber salad, macaroni and cheese, and collard greens.
Location: 392 Main St, Sturbridge, MA 01566, United States
Website: https://www.btsmokehouse.com/
Phone: +1 508-347-3188
Store Hours: Tue-Sat 11am-9pm, Sun 11am-8pm
2. Smoke Shop, Cambridge, Massachusetts
Known Boston chef Andy Husbands combines competition circuit-honed barbecue techniques with contemporary chichi touches in Kendall Square, Cambridge. The appetizers like "belly and skins" (fried local belly clams with crispy pork rinds) and agave-laced smoked "bar wings" are the perfect prelude to a big slab of ribs.
Location: One Kendall Square, First St #100, Cambridge, MA 02139, United States
Website: https://thesmokeshopbbq.com/
Phone: +1 617-577-7427
Store Hours: Mon-Wed 11:30am-9pm, Thu-Fri 11:30am-10pm, Sat 11am-10pm, Sun 11am-9pm
3. Pit Stop Barbecue, Mattapan, Massachusetts
While the Delaney family has owned this longtime favorite in Morton Village for a long time, its quality improved when they bought it eight years ago, setting it apart from other perennial favorites, including Soulfire and Blackstrap Redbones, and Sweet Cheeks. In the tiny area, you won't be able to get a seat, so order two servings of banana pudding with the beef brisket as a combo and eat it in your car. After that wait, you won't want to give up any of the food.
Location: 888 Morton St A, Mattapan, MA 02126, United States
Website: pitstopbarbecue.com
Phone: +1 617-436-0485
Store Hours: Thu-Sat 2pm-11pm
4. Blackstrap BBQ, Winthrop, Massachusetts
Founded in 2010, Blackstrap serves dishes such as grit fries, hand-cut onion rings, smoked chicken, burnt ends, Texas brisket, catfish, and habanero-watermelon slushies in a laidback, playful environment. Blackstrap features daily specials and sometimes even hosts themed nights such as Golden Girls screening parties.
Although Blackstrap BBQ is a small restaurant, it packs a powerful punch. The restaurant's slow-cooked meats and tasty sides are popular with locals, but people come from all over the Bay State to taste the food. It's known as the "Hog House" because of its tangy pulled pork.
Location: 47 Woodside Ave, Winthrop, MA 02152, United States
Website: blackstrapbbq.com
Phone: +1 617-207-1783
Store Hours: Tue-Thu 5pm-12am, Fri-Sat 12pm-1am, Sun 11am-11pm
5. Wildwood Barbecue, Hadley, Massachusetts
Slow-smoked BBQ is served at this joint. Each cut of meat at Wildwood Barbecue is smoked with apple, cherry, and hickory to give it the perfect smoke ring and taste. They even make their bacon and pastrami and bake them from scratch, giving a unique Hadley taste.
Location: 235 Russell St, Hadley, MA 01035, United States
Website: wildwoodque.com
Phone: +1 413-584-4227
Store Hours: Wed-Sat 11:30am-9pm, Sun 11:30am-8pm
Is it true that good barbecue can only be found in the South? No one in Massachusetts says it-especially when there are some excellent barbecue joints in the Bay State.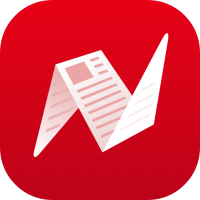 This is original content from NewsBreak's Creator Program. Join today to publish and share your own content.