About Danville
Danville is the county headquarters and largest city in Vermilion County, Illinois. It has a population of 33,027 people according to the 2010 census. The population in 2019 was expected to be 30,479. Danville was founded in 1827 on property provided by Guy W. Smith and Dan W. Beckwith, totaling 60 acres. They had no idea how deadly Danville might get one day.
Where is Danville located?
Danville, Indiana, is about 120 miles south of Chicago, 35 miles east of Champaign-Urbana, and 90 miles west of Indianapolis. In Danville, Illinois Route 1, US Route 136, and US Route 150 converge, while Interstate 74 runs through the city's south end. The northwest part of town is home to Lake Vermilion.
Living in Danville
Danville is divided into a number of neighborhoods, 14 of which have or had recognized neighborhood associations, and 9 of which have official borders. The West Downtown area, which dates back to the late 1800s, is one of the city's oldest. The Renaissance Initiative Program, which was founded in 2000 and sought to restore and preserve the area's historic treasures, was based in the neighborhood.
Crime in Danville
Danville, IL is currently one of the most dangerous cities in the U.S. Actually, according to a ranking by NeighborhoodScout, it's ranked 30th place according to murders per 1.000 inhabitants. With a total of 7 murders in the last year, this results in 0.23 murders per 1.000 inhabitants, which is 4.6x the U.S. average.
This report by NeighborhoodScout.com reveals that Danville, IL has a higher violent crime rate than 97% of the communities in America based on the number of violent crimes per 1,000 residents.
Even though the community has one of the highest concentrations of certain types of violence in America, there are still areas within Danville, IL that are safe, and you can visit them if you want.
The reason why NeighborhoodScout has named Danville, IL as one of the most dangerous cities in America is because of its high rate of property crimes. Specifically, the rates of burglary and motor vehicle theft in Danville, IL are disturbingly high.
I hope you liked this article on Danville. Please let me know in the comments what you think of living in Danville and if you have experienced any kind of violent crime yourself there.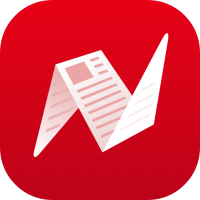 Source: https://www.neighborhoodscout.com/
This is original content from NewsBreak's Creator Program. Join today to publish and share your own content.