Downers Grove was founded by Pierce Downer in 1832 and has been named after its founder. It is a village in DuPage County, Illinois, and serves as a southwestern suburb of Chicago.
Along the Downers Groves' northern and western boundaries, two major toll roads I-355 and I-88 serve as the facilitation to access the rest of the Chicago metropolitan area. The downtown of Downers Grove attracts a lot of visitors and has become a dining and shopping destination with its location and access. It is home to many unique boutique shops, dining areas, and community events.
Some of the movies that were filmed in Downers Grove are listed below:
Anguish (2015):
Anguish is a horror and thriller movie, written and directed by Sonny Mallhi. The movie stars Ryan Simpkins as the protagonist as well as sort of an antagonist. Ryan plays the character of Tess who is a teenage girl diagnosed with an identity disorder.
The actual negative role is of the character Lucy, who dies at the beginning of the film but as the genre indicates. Tess and Lucy develop a linkage and the movie develops the themes of possession. The ending of the film is unwinded with the power of family, compassion, and grief. The storyline is far more wide and interesting so it will be a real deal to watch it as a psychological journey to the spirit world.
Filming Locations:
Downers Grove, Illinois
Chicago, Illinois
Lemont, Illinois
Willow Springs, Illinois
Lockport, Illinois
Farewell Darkness (2007):
Written by Roy Maurer and Daniel J. Pico and directed by Daniel J. Pico, Farewell Darkness is a drama movie that is based around war and the afterlife of participants. It follows the story of a Marine soldier, Michael, who had a dark childhood as he was parented by an abusive father. Michael spent his teenage boy coping with his childhood scars through theft. The consequence of which led him to either choose between military or jail.
With the conscious choice of the military option, Michael is sent on Operation Iraqi Freedom which is referred to as "Bloody Tour of Duty". As soon as he returns with troublesome PTSD, his horrors do not end with some very astounding news. As the movie develops Michael is seen in some scenarios outside of his family life where he portrays similar behaviors like his father, it leads him to again choose between two very dark options: Vengeance or Unbecoming.
Filming Locations:
Downers Grove, Illinois
Wheeling, Illinois
Arlington Heights, Illinois
Avondale, Arizona
Chicago, Illinois
Franklin Park, Illinois
Oaklin park, Illinois
Phoenix, Arizona
West Chicago, Illinois
My Brother's Light (2002):
My Brother's Light is a comedy-drama movie. It is directed and written by Rocco Pucillo, Jeffrey Wolinski, and Michael Wolinski. My Brother's Light was an after-school special and has a simple story that is easy to follow. The movie is said to be influential in so many ways.
The film follows a documentary filmmaker Zeus Arxidia Papagianakopoulus who discovers that the actual story takes place when the cameras are not in action.
Filming Locations:
Downers Grove, Illinois
Boston, Massachusetts
Chicago, Illinois
Clarendon Hills, Illinois
Cleveland, Ohio
Hollywood, Los Angeles, California
Miami, Florida
Munster, Indiana
Confusion 3: Trials of the Gods (2018):
The prequel of the Confusion Horror films, this one reintroduces the vampire and witch demi-god Calida. This film is directed by Arkier Burton and written by Arkier Burton, Jiron Howard, and Stephanie Jones.
Confusion 3 takes the audience back to 2002, thirteen years before the events of the first film. Calida is the ex-lover of Lares, the Vampire King of Chicago as shown in the previous films along with her older sister, Alena. Calida, Alena, Yemeseta, and Jade Wilson are known as "The 4 moons" in the movie and their mission is to cease the evil planning of corrupt gods of the Astral Plane. Meanwhile, Baron Samedi serves as the Orisha Leader of the clan of these gods. The movie follows the rivalry of these two clans, the 4 moons, and the clan of gods. It brings into test the loyalties of the groups from inside as well as their action as a united force against the outside.
Filming Locations:
Downers Grove, Illinois
Chicago, Illinois
Maywood, Illinois
Joliet, Illinois
Which one of these movies is your favorite? Let us know!
Sources:
https://en.wikipedia.org/wiki/Downers_Grove,_Illinois
https://www.imdb.com/title/tt3620762/?ref_=adv_li_tt
https://www.imdb.com/title/tt0988090/?ref_=adv_li_tt
https://www.imdb.com/title/tt0319899/?ref_=adv_li_tt
https://www.imdb.com/title/tt7310734/?ref_=adv_li_tt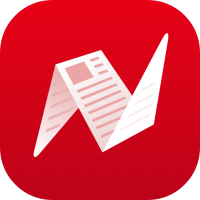 This is original content from NewsBreak's Creator Program. Join today to publish and share your own content.