Rock Island is the county seat of Rock Island County in Illinois, United States. As of 2019, its population was around 38,100. It is located on the border between Iowa and Illinois. It is one of the "Quad Cities" located on the Mississippi River. The city is home to the largest government-owned weapons manufacturing arsenal in the US, known as Rock Island Arsenal.
Some of the movies filmed in this city are mentioned below:
Sons and Daughters of Thunder (2019):
This drama movie is written by Earlene Hawley, Curtis Heeter, and directed by Kelly Rundle. It has the tagline of "The beginning of the End of Slavery in America."The movie is based on the award-winning play by Earlene Hawley and Curtis Heeter. The movie won seven awards to its name in the Iowa Motion Picture Awards 2020.
This movie tells the memorable story of the eradication of slavery in America. Set in 1834, the movie tells us about the story of young Harriet Beecher Stowe who was awakened to the horrors of slavery by the oratory organized by Theodore Weld, a leading member of the abolitionist movement. According to President Lincoln, her novel, "Uncle Tom's Cabin" was the ignition of the Cold War. Many of the problems can still be seen today.
Filming Locations:
Rock Island, Illinois
Andover, Illinois
Sterling, Illinois
Cincinnati, Ohio
University Heights (2004):
This drama movie is written and directed by Scott Beck. This movie stars Jim Siokos, Shane Simmons, and Travis Shepherd. It has a tagline of "On a campus full of dreams, four lives are destroyed." The trailer of the University Heights won MTV's Best Film on Campus competition in December 2005, which resulted in a development deal with MTV Films.
The story revolves around the lives of four students on a university campus who were torn apart. It is a story of love life, hate, and guilt. With every passing moment, a past event is revealed and the future uncovers itself. The movie revolves around the struggle of everyday student life, revolving around love, hatred, racism, sexuality, drugs, and so on. It is ultimately a story of redemption.
Filming locations:
Rock Island, Illinois
Coralville, Iowa
Iowa City, Iowa
McCausland, Iowa
The Hideout (2007):
It is an Italian-American horror-mystery thriller written by Pupi Avati, Francesco Marcucci, and directed by Pupi Avati.
The story revolves around the life of an Italian woman who in search of livelihood moved to Davenport to open a restaurant. She spends 15 years in a mental hospital in Minnesota recovering from a mental breakdown after her husband commits suicide. When she is ready to open another restaurant, she starts hearing frightening voices in her mansion and feels as if she's not alone. Eventually, she finds out about a murder that happened years ago and decides to investigate it.
Filming locations:
Rock Island, Illinois
Davenport, Iowa
Rome, Lazio
Orion, Illinois
Siege of Evil (2005):
It is a horror movie written and directed by Jeff Carney. This movie stars Jenaya Carman, Barbara P. Engstrom, and Amelia Foster.
The story of this film shows the communication with the dead. Desiree Muse uses a tape recorder to record the unheard voices of the dead from haunted places. She decides to dabble in electronic voice phenomena. After getting home from a satanic church, she finds out threatening voices in the recordings. She was followed by the evil home who now latched itself to the family. They can do nothing but fear evil. They are now beginning to be surrounded by dark forces. The Family is under the siege of evil. Her idea of recording the paranormal activities has gotten herself and her family in danger. Just like hitting yourself with an ax.
Filming locations:
Rock Island, Illinois
Quad Cities, Illinois
Bettendorf, Iowa
Which one of these movies is your favorite? Let us know!
Sources:
https://en.wikipedia.org/wiki/Rock_Island,_Illinois
https://www.imdb.com/title/tt3835150/?ref_=fn_al_tt_1
https://www.imdb.com/title/tt0415342/?ref_=nv_sr_srsg_0
https://www.imdb.com/title/tt0852963/?ref_=nv_sr_srsg_1
https://www.imdb.com/title/tt3141494/?ref_=nv_sr_srsg_0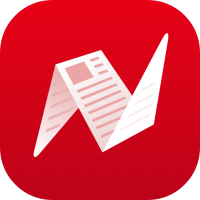 This is original content from NewsBreak's Creator Program. Join today to publish and share your own content.