Wheeling is a village in Cook and Lake counties in the U.S. state of Illinois. It is present approximately 23 miles northwest of downtown Chicago. According to the United States Census of 2010, the estimated population of Wheeling was 37,648. Wheeling is named after Wheeling, West Virginia. Wheeling is served by the Indian Trails Public Library District and Prospect Heights Public Library District
Wheeling became particularly known for its landscaping nurseries. Later, in step with the growth of Metro Chicago, wheeling emerged as a center for industry and commerce in the 1960s.
Some of the movies filmed in this city are mentioned below.
Jeong (2018):
This short-drama movie is written and directed by Michelle C. McGhan. This movie stars Eunhyung Ann, Kim M. Bazan, and Eumi Park. This movie has been shot in two languages, Korean and Mandarin.
The story portrays the reality of this world about women trafficking and the harsh reality of the sex-trafficking world. Choi Mi-sun is kidnapped, sold and trafficked, and forced into labor. She, like many other girls, does not like to be treated the way they are so she tries her best to find an escape from this life. After a lot of hardships and struggles, she finally finds a way to escape. But now she must choose between freedom and friendship.
Filming Locations:
Wheeling, Illinois
Bensenville, Illinois
We Could Happen (2016):
This romance movie is written and directed by Raza Siddiqui. This movie stars Mike Schminke, Anne Acker, and Celeste Burns. It had an estimated budget of $30,000.
The story revolves around the life of Martin and Beth who almost a year ago broke up. They loved each other so much that even after the break up neither of them ever filled their partner's place with anyone else. They could just never see someone else in that position in their life. Martin is struggling with his new job as a realtor but still thinks about Beth at times. Interesting events start to take place after Beth shows up at an open house hosted by Martin and seeks some closure. This meeting between them could either be the reason that they get back together or let each other go forever.
Filming Locations:
Wheeling, Illinois
Barlett, Illinois
Chicago, Illinois
Smart & Clever (2010):
This crime-drama mystery movie is written by Mark Mos, and directed by Mark Mos, Mariusz Mark Moscicki. This movie stars Tomasz Banak, Han Dan, and Greg Hardin. The estimated budget of this movie was $30,000 and the stereo sound mix.
The story of this movie revolves around the life of Julian. Julian lives a good life but one day he loses all of his money. He decides to become a gangster. He works for it and now thinks that he has become one. But he and his friends are not gangsters or in a gang. They were dancers with all guns, black bags as stage equipment.
Filming Locations:
Wheeling, Illinois
Chicago, Illinois
Farewell Darkness (2007):
This war-drama movie is written by Roy Maurer, Daniel J. Pico, and is directed by Daniel J. Pico. this movie stars Keith Compton, Brianna Weaver, and Circus-Szalewski. It has the tagline of "Sometimes The War Come Home."
The story revolves around the life of Michael who returns home from Chicago from Operation Iraqi Freedom with more scars than he left with. As a child, Michael was abused by his father which resulted in him turning into a petty thief until he is caught and is given an ultimatum. He is offered to either go to jail or spend his time with the military. When he comes back home he finds his mother dead by her own hands due to the abuse of her husband. Michael vows to take revenge on his mother by killing Roman, his father. But before he departs on this journey, he decides to see his girlfriend for the last time. While he spends time with his girlfriend he realizes that his behavior is starting to turn like his father and now he must choose to let his past go.
Filming Locations:
Wheeling, Illinois
Arlington Heights, Illinois
Chicago, Illinois
Downers Grove, Illinois
Which one of these movies is your favorite? Let us know!
Sources:
https://en.wikipedia.org/wiki/Wheeling,_Illinois
https://www.wheelingil.gov/458/History
https://www.imdb.com/title/tt7809660/?ref_=tx_sl_sr_1_li_tt
https://www.imdb.com/title/tt4860338/?ref_=tx_sl_sr_3_li_tt
https://www.imdb.com/title/tt1785565/?ref_=tx_sl_sr_11_li_tt
https://www.imdb.com/title/tt0988090/?ref_=tx_sl_sr_9_li_tt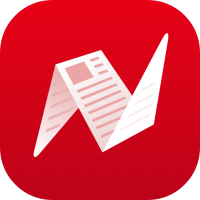 This is original content from NewsBreak's Creator Program. Join today to publish and share your own content.