Idaho has a lot of good things going for it. The Gem State is known for the mountains, the fishing, the community but not for its barbecue. Idahoans do know their meat, and as a result, as seasoned carnivores, we've developed the best techniques for smoking, rubbing, and saucing it, so we can still get that crispy-heavenly char, making your eyes roll back in your head. Looking for the best BBQ in Idaho? Here are our top five places to satisfy your barbecue cravings.
1. Bodacious Pig Barbecue, Eagle, Idaho
Neither Joel nor Tricia Anderson is new to hosting barbecue rodeos. Previously, the couple had owned a barbecue restaurant in Hollister, California, called Maverick BBQ. Joel has been working a pit for ten years, so he is like a slow-cooked-meat scientist. He specializes in slow-cooked, sliced tri-tip sourced from ranchers in the Northwest. With Joel cooking on the grill, Tricia oversees everything else in the kitchen, including the pulled pork nachos, which are topped with applewood-smoked pork, sour cream, guacamole, pico de gallo, and green onions.
Location: 34 E State St, Eagle, ID 83616, United States
Website: https://www.bodaciouspig.com/
Phone: +1 208-514-0068
Store Hours: Mon-Sat 11am-8pm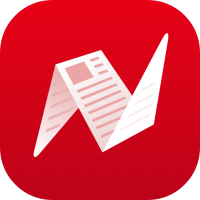 2. Pitmaster BarBQue Company, Idaho Falls, Idaho
A rehearsal dinner is where Rob Harding's story begins, just as many barbecue hero stories do. When the bride's family tasted his ribs, he received high praise and was inspired to open his restaurant. Among our recommendations, we recommend: 1) the blue ribbon pork ribs; 2) the burnt-end platter on Saturdays; 3) the Pig Candy. It's like a magic and bacon mixture.
Location: 1305 Fremont Ave, Idaho Falls, ID 83402, United States
Website: pitmasterhitt.wixsite.com
Phone: +1 208-542-2727
Store Hours: Mon-Thu 6:30am-10am/11am-8pm, Fri 6;30am-10am/11am-9pm, Sat 11am-8pm
3. BBQ4LIFE, Boise, Idaho
Here's a deal that vegans will love: for the first time, a barbecue restaurant offers all the good stuff of BBQ without putting animals or animal products into it. The restaurant is called BBQ4LIFE, and it features a vegan menu. Vegan and non-vegan BBQ are served at this restaurant, and even omnivores can appreciate how delicious the vegan options are. If you like meat, you should try their meat sampler, which includes a 1/2 rack of baby back ribs, a 1/2 pound tri-tip, and a 1/2 pound pulled pork. A spaghetti squash sandwich is among the vegan options offered by BBQ4Life.
Location: 930 S Vista Ave, Boise, ID 83705, United
Website: bbq4life.net
Phone: +1 208-639-0568
Store Hours: Mon-Sun 11am-9pm
4. Big Daddy's BBQ, Meridian, Idaho
The menu at Big Daddy's is filled with unique signature items and barbecue classics. It's a melt-in-your-mouth, fall-off-the-bone type of meat, while the sides, particularly the Tater Pigs, are so good. Among the six burgers on the menu is the Bourbon BBQ Burger, a grilled cheese sandwich composed of pulled pork, mac and cheese, and barbecue sauce. You can finish it off with bread pudding, the restaurant's most popular dessert.
Location: 1551 W Cherry Ln STE 102, Meridian, ID 83642, United States
Website: https://boisebbq.com/
Phone: +1 208-898-5924
Store Hours: Tue-Sat 11am-9pm, Sun 11am-8pm
5. Rib Shack Barbecue, Eagle, Idaho
This story has probably been told before. The man grows up in a barbecue-rich environment. When the man leaves the place, he finds that he no longer enjoys such simple pleasures as barbecue. Therefore, he begins to do it himself. Then comes the catering. It's a hit with everyone. He'll soon have his beloved barbecue restaurant.
The man in question is Andrew Petrehn, the owner of Rib Shack. Andrew has some of the best ribs and burnt ends in all of Western Washington.
When you ask people what's the best barbecue in Eagle, most will tell you Rib Shack Barbecue, a casual sit-down spot that serves Kansas City-style, dry-rubbed, slow-smoked meat with dozens of homemade sauces. You can enjoy its smoky baby back ribs, and beef tri-tip served spicy and rare - its leftovers are wonderful in sandwiches. Additionally, coleslaws and baked beans with five beans are very popular.
Location: 395 W State St, Eagle, ID 83616, United States
Website: ribshackbbq.com
Phone: +1 208-938-0008
Store Hours: Sun-Thu 11am-8pm, Fri-Sat 11am-9pm
BBQ, which originated in Florida, Georgia, Kentucky, the Carolinas, and Missouri, has become a preferred way to prepare food. With Idaho's greatest barbecue restaurants, you'll find barbecue in all styles and with unique twists.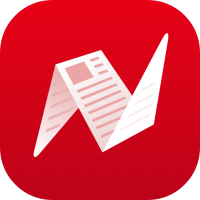 This is original content from NewsBreak's Creator Program. Join today to publish and share your own content.