BBQ mixes the smoked meat traditions brought by European explorers to the New World with Native American cuisine and tomatoes and hot peppers discovered in Central and South America. A key ingredient in its evolution has been the skill of African American slaves and cooks, who found a way to prepare tough cuts of meat into delicacies.
Take a look at these best barbecue hubs in Illinois if you love barbeque.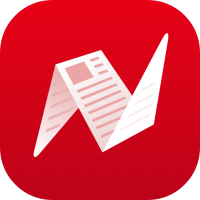 1. 17th Street Barbecue, Marion, Illinois
It is held in Memphis in May every year, where a global competition pitmaster contest takes place. Mike Mills of 17th Street has won four world championships and three grand world championships. There are many legends in the barbecue world, but the man who has earned it is Mike Mills. In the early '90s, he dominated the circuit, winning every major competition, including four Grand Champion titles at Memphis' Superbowl of Swine.
Michael Symon, Iron Chef and meat fanatic praised his ribs on Best Thing I Ever Ate. There are now two Mills' restaurants in southern Illinois that serve those grand-champion baby backs slow-cooked over apple and cherry woods, sprinkled with Mills' Magic Dust rub. In addition to his legendary brisket, he offers some bacon-wrapped beef sausage links, pork shoulder, chicken, and turkey.
Location: 2700 17th St, Marion, IL 62959, United States
Website: https://17bbq.com/
Phone: +1 618-998-1114
Store Hours: Wed-Sat 11am-10pm, Sun 11am-8pm
2. Smoque BBQ, Chicago, Illinois
Texas-style brisket served at Smoque BBQ is so flavorful and fatty that there is no need to add any sauces. They're so good that you'll buy a couple of bottles to take home. They're the best: brisket platters or sandwiches, slaw, baked mac 'n' cheese, and cornbread muffins.
Location: 3800 N Pulaski Rd, Chicago, IL 60641, United States
Website: smoquebbq.com
Phone: +1 773-545-7427
Store Hours: Tue-Sun 11am-9pm
3. Blackwood BBQ, Schaumburg, Illinois
In the growing Illinois BBQ scene, Blackwood BBQ stands out. With a vast array of sauces and welcoming staff, you'll quickly feel at home at a counter service joint serving everything BUT ribs.
The housemade pickles, the mac and cheese that's cooked individually for four hours, and the cornbread that can compete with this recipe, Blackwood is a great place to eat when you are really in need of a fulfilling meal.
Location: 1711 E Golf Rd, Schaumburg, IL 60173, United States
Website: https://www.blackwoodbbq.com/
Phone: +1 630-283-0882
Store Hours: Sun-Thu 11am-9pm, Fri-Sat 11am-10pm
4. The Fireplace Inn, Chicago, Illinois
The Fireplace Inn remains while many restaurants come and go. A fireside fireplace and a menu of favorites complete the après-ski vibe. It isn't real downhill skiing, though; here, you'll see ribs with zingy sauces; they're the same color as ketchup and just as thick, but not all analogies apply. These ribs deserve exceptional accompaniments, such as crunchy coleslaw and great fries. In addition to ribs, you can pair them with chicken, steak, shrimp, or crab legs. You can also order Texas beef ribs as full slabs or half slabs if you prefer. The menu includes everything from a halibut sandwich and shrimp po'boy to Greek chicken. Desserts like cheesecake and carrot cake are delicious. If you're in the mood for cocktails, wine, or beer, there's a decent selection available.
Location: 1448 N Wells St, Chicago, IL 60610, United States
Website: https://fireplaceinn.com/
Phone: +1 312-664-5264
Store Hours: Tue-Wed 4pm-12am, Thu-Fri 4pm-2am, Sat 12pm-3am, Sun 12pm-12am
5. Robinson's No. 1 Ribs, Oak Park, Illinois
Thankfully, some things never change, and that's reassuring in this case. Smoked over hickory for two hours and then basted with a barbecue sauce infused with just enough spice and tang to be both tangy and deeply flavorful. Robinson maintains that slow-smoking takes the fat out, so the baby-back ribs have a relatively low caloric content. As it turns out, the ribs are lean and meaty. The menu should be completed with celery-seed coleslaw and sweet potato fries. Even if you don't order ribs at a rib place, the barbecued or smoked chicken will do just fine. For dessert, don't miss the peach cobbler. It is a cozy, pleasant place with limited seating.
Location: 848 Madison St, Oak Park, IL 60302, United States
Website: robinsonsbarandgrill.menufy.com
Phone: +1 708-383-8452
Store Hours: Wed-Sat 11am-9pm, Sun-Tue 12pm-8pm
There is nothing better than barbecue. A warm climate, cooking outdoors, hanging out with family and friends all contribute to our love of this ubiquitous dish. For others, barbecue is a way of life.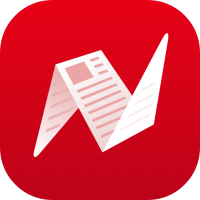 This is original content from NewsBreak's Creator Program. Join today to publish and share your own content.