Is there anything better than barbecue? Delicious, savory, saucy goodness! You can enjoy everything from brisket to ribs to pulled pork to chicken wings. It's easy to find some authentic barbecue in Indiana that's worth visiting again and again. Check out these five of Indiana's best barbecue spots!
1. Big Hoffa's, Westfield, Indiana
In Indiana, Adam Hoffman opened his pirate-themed barbecue chain Big Hoffa's to carve out a niche for himself as a barbecue expert. Hoffman's Seafaring Outlaw restaurant may seem odd for serving American food, but it pays homage to barbecue's Caribbean origins. The pork and beef he cooks at his Westfield restaurant are slow-smoked outside in a large smoker that only uses wood. Using his travel experiences from 40 countries worldwide, Hoffman integrates meat into dishes that are culturally influenced. A typical Teriyaki Bowl includes pulled pork, pulled chicken, or pulled brisket layered over jasmine rice and drizzled with teriyaki sauce. A Buccaneer sandwich consists of pulled pork on a bun smeared with garlic butter, topped with coleslaw, fries, and ranch dressing.
Indiana's Big Hoffa's is all about providing excellent service and food. The owner and founder, Adam Hoffman, strives for perfection in creating unique, delicious barbecue recipes. Pirate-themed selections and a pirate-style menu make Big Hoffa's unique.
Location: 800 E Main St, Westfield, IN 46074, United States
Website: https://bbqindianapolis.com/
Phone: +1 317-867-0077
Store Hours: Tue-Sat 11am-9pm, Sun 12pm-8pm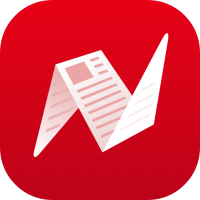 2. Squealers, Mooresville, Indiana
Though Indiana isn't particularly known for BBQ, Squealers doesn't shy away from the way other barbecue chains do by sourcing ingredients as close to their operations as possible, including meats from Indiana Kitchen. The big smokers at Southern Pride are known for their cherry-hickory blend and their signature rubs, which were well worth the salt (and pepper) on the competition circuit before settling in Indiana. Get the baby back ribs and pulled pork to go with your baked beans, rather than the burgers or fish on the menu.
Location: 390 E High St, Mooresville, IN 46158, United States
Website: https://www.squealersbarbeque.com/
Phone: +1 317-834-8888
Store Hours: Mon-Thu 11am-9pm, Fri-Sat 11am-10pm, Sun 11am-8pm
3. Hank's Smoked Briskets, Indianapolis, Indiana
Hank's Smoked Briskets owner opened his Texas-style restaurant in 2004 after missing the taste of home and still travels home to buy mesquite wood. Lines often form for briskets, corned beef, mac 'n' cheese, and caramel apple pie. It is regarded as the best barbecue ever by regulars.
Therefore, we know that Hank's is a great place for any brisket lover. If you let the folks at Hank's know that it's your first visit, you'll get a taste of their absurdly good meat that you'll crave more of. Whether you want your barbecue to be simple, with just spice rub, or slathered in sauce, you will love Hank's barbecue and won't hesitate to return.
Location: 3736 Doctor M.L.K. Jr St STE A, Indianapolis, IN 46208, United States
Website: https://www.hankssmokedbriskets.com/
Phone: +1 317-925-1689
Store Hours: Tue-Sat 11am-8pm
4. Hawg Heaven, Kokomo, Indiana
If you're in Kokomo and craving barbecue, make sure to check out Hawg Heaven. Hawg Heaven's Cuban sandwiches are moist, juicy, and loaded with ham, cheese, pickles, and mustard served on their Panini bread. "Once you try it, you will not forget it," their motto says. There are several unusual side dishes in Hawg Heaven and ribs that are tasty and tender, such as grilled cheese sandwiches and cottage cheese.
Location: 425 W Defenbaugh St, Kokomo, IN 46902, United States
Website: hawgheaven.net
Phone: +1 765-450-6584
Store Hours: Mon-Thu 10:30am-7pm, Fri-Sat 10:30am-9pm
5. Bo Doogie's BBQ, Auburn, Indiana
Whether you're craving brisket, pork chops, or chicken wings, you can't go wrong with Bo Doogie's in Auburn, Indiana. Rib tips and burnt ends are favorites, So are the baked beans and mac and cheese. Traditional Southern comfort is Bo Doogie's specialty.
Location: 531 N Grandstaff Dr, Auburn, IN 46706, United States
Website: m.facebook.com
Phone: +1 260-333-3071
Store Hours: Wed-Sat 10:30am-8pm
There is nothing better than a tasty barbecue. The problem is that many of the best barbecue restaurants typically go unnoticed by outsiders. We dare you not to miss one of the best BBQ restaurants in Indiana if you love good BBQ and you're looking for some new restaurants to try.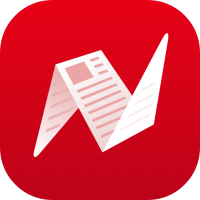 This is original content from NewsBreak's Creator Program. Join today to publish and share your own content.