After WWII, new inventions such as the open brazier grill appeared as the desire for a suburban, middle-class lifestyle and Tiki culture grew. Historically, this grill was a common fixture in backyards and provided a way for families to grill out in the comfort of their own homes. BBQ lovers will love California.
It is in California that outdoor grills are used extensively in everyday life. On the West Coast, most of the year is suitable for outdoor cooking. In 1938, Sunset Magazine published Sunset's Barbecue Book, a comprehensive book on barbecue that featured brick BBQ designs. As part of the California lifestyle, barbecue allows individuals to "get away from the daily routine" and stimulate their "primitive instincts" (Moss 2010, 178).
We have narrowed down the best barbecue spots in the state to the 5 best.
1. Bludso's Bar & Que, Los Angeles, California
Pitmaster Kevin Bludso closed his Compton storefront after slinging 1,000 pounds of meat an hour for eight years. There is still a fancy, sit-down place on Fairfax where guests can enjoy barrel-aged old-fashioneds while munching on succulent pork ribs and fiercely spicy barbecue sauce. Bludso smokes its meat low and slows for up to 14 hours using hardwood charcoal, using whole logs of spices. A technique used by Bludso's grandmother. In contrast to its charred exterior, Brisket is juicy on the inside. It is moist and smoky. Crisp and snappy, they're just right. Los Angeles' health-conscious residents can consume the extra calories here with no problem.
Location: 609 N La Brea Ave, Los Angeles, CA 90036, United States
Website: https://www.barandque.com/https://www.barandque.com/
Phone: +1 323-931-2583
Store Hours: Mon-Thu 11:30am-3pm/5pm-9:30pm, Fri 11:30am-3pm/5pm-10pm, Sat 12pm-10pm, Sun 12pm-9pm
2. Copper Top BBQ. Big Pine, California
In 2015, this roadside barbecue joint won the best restaurant in America award. There are still picnic tables and plastic takeaway boxes. This tiny restaurant was named America's Best Restaurant by Yelpers in 2015, so it is safe to say that it is a great restaurant.
Since then, Copper Top's tri-tip has become the star of the show. Tri-tip is the barbecue specialty of California's Santa Maria region. Guests can find this tasty treat at a window-service joint in Big Pine, a valley nestled in the Sierra Nevada and the White Mountains. Tri-tip, St. Louis-style pork ribs, and chicken are smoked at Copper Top.
It's all described as tender and smoky by customers who recommend the sweet Hawaiian rolls, creamy potato salad, and spicy mac 'n' cheese.
Location: 442 N Main St, Big Pine, CA 93513, United States
Website: coppertopbbq.com
Phone: +1 661-220-4513
Store Hours: Thu-Mon 11am-8pm
3. Beachwood BBQ and Brewing, Long Beach, California
Downtown Long Beach, California, hosts several good barbecue joints, making it worth exploring.
The establishment also boasts a microbrewery providing craft beer and a guest beer program of 24 rotating taps featuring some of the most legendary suds around. Known as the "Flux Capacitor," chef-owner Gabe Gordon dispenses beer using various pressures and temperatures with different pressures and temperatures per beer.
The wood- and glass-lined wooden bar or the expansive patio located just south of the Promenade are popular with beer geeks. When ordering a customized flight of beers, we recommend ordering one or two seasonal beers.
Make sure to try the duck confit tater tot casserole, skillet-baked cornbread, and pickled white prawns atop fried green tomatoes. Applewood, almonds, and oak are used to smoke southern barbecue. Unlike beef short ribs or baby back ribs, pulled pork or smoked chicken are moist and tender. Also available are Brisket, spicy andouille sausage, and smoked seafood items like albacore. It would help if you got pecan pie for dessert.
Location: 210 E 3rd St, Long Beach, CA 90802, United States
Website: http://beachwoodbrewing.com/
Phone: +1 562-436-4020
Store Hours: Wed-Sun 12pm-9pm
4. Boneyard Bistro, Sherman Oaks, California
Aaron Robins, a Valley native, honed his smoke pit expertise back in Tennessee. He created a menu for his restaurant reflecting both California and the South when he returned home. A variety of sides are served, along with hickory-smoked pork ribs, Santa Maria-style beef ribs, Brisket, and tri-tip, as well as hickory-smoked chicken.
In addition, there is a full menu of California-inspired dishes. Half-pound beef Burgers are topped with goat cheese, applewood smoked bacon, and smoked onion aioli. You can also order Moroccan-spiced scallops, Kobe beef chili-filled donuts, and spicy Korean-style mussels.
A delicious finish to this recipe is brown sugar and maple bread pudding. Several cuts above a traditional barbecue joint, the wine list includes everything from Bordeaux to New Zealand Pinot Noirs, and beer lovers will be pleased to find one of the best beer lists in town, with artisan lagers from around the world. This lively restaurant/rib joint has a colorful, modern decor despite its loud atmosphere.
Location: 13539 Ventura Blvd, Sherman Oaks, CA 91423, United States
Website: boneyardbistro.com
Phone: +1 818-906-7427
Store Hours: Mon-Fri 4:30pm-10pm, Sat-Sun 9am-10pm
5. Morfia's, Del Rey, California
While Morfia's is relatively new to the barbecue scene in Los Angeles, its delicious Texas-style barbecue has already gained a solid following.
Location: 4077 Lincoln Blvd, Marina Del Rey, CA 90292, United States
Website: morfiasribs.com
Phone: +1 310-821-6939
Store Hours: Tue-Thu 11am-7pm, Fri 11am-8pm, Sat 11am-8pm, Sun 11am-7pm
It has been around since ancient civilization. These societies are characterized by strong cultural ties with celebrations and colloquialisms. This is true in terms of its popularity in the United States. Throughout the Colonial Period and beyond, it served to bring people together.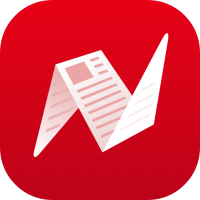 This is original content from NewsBreak's Creator Program. Join today to publish and share your own content.