Barbecue styles vary around the world, but all barbecue has one thing in common: It's a way for loved ones and friends to get together to share a meal that's as much about culture as it is about food.
In Delaware, you need to go where you can enjoy smoked meats if you're a sophisticated traveler. If you're a family looking for some pork, beans, greens, and hush puppies, then we've got a place for you.
1. Locale BBQ Post, Wilmington, Delaware
A building near Little Italy caught Chef Daniel Sheridan's attention as he was looking for a place to produce pickles for his growing enterprise, Wilmington Pickling Company. It became evident that a brand new venture was in the works. Mike Gallucio and Justin Mason, two food-loving locals, joined Sheridan to pair barbecue and pickles. Upon opening, the local BBQ Post sold out of meat by 2 p.m. Local BBQ Post took off like hickory wood in a smoker. The place, which has been around for well over a decade, still attracts crowds for its delicious cherry wood-smoked meats. Platters of brisket, pork butt, chicken, ribs, and bratwurst were served.
Location: 1715 Delaware Ave, Wilmington, DE 19806, United States
Website: http://localebbqpost.com/
Phone: +1 302-655-1880
Store Hours: Tue-Fri 8am-7pm, Sat 11am-7pm
2. Limestone BBQ and Bourbon, Wilmington, Delaware
BBQ and bourbon are the perfect combinations. That's it! For smoked classics and over 100 bourbons, Limestone BBQ is the place to go in Delaware.
Limestone BBQ & Bourbon in Wilmington is a favorite among barbecue fans. Philthy Feast includes brisket, pulled pork, two chicken quarters, ribs, hot Italian sausages, and five sides. This is enough food to feed an entire family. For those who have space, the barbecued tortilla chips with pimento cheese dip are also excellent.
Location: 2062 Limestone Rd, Wilmington, DE 19808, United States
Website: https://www.limestonebbqandbourbon.com/
Phone: +1 302-274-2085
Store Hours: Tue 11am-8pm, Wed-Thu 11am-9pm, Fri-Sat 11am-10pm, Sun 11am-8pm
3. Fat Daddy's BBQ, Georgetown, Delaware
Georgetown has a population of about 7,000 as of 2013. Delaware is a small state. However, one of the owners of Fat Daddy's in the town made 60 pounds of mac and cheese for its residents. Three different times. In only three short years, Fat Daddy's has spread beyond Georgetown.
Everything is made on-site. Everything is made on-site, from the sweet/tart BBQ sauce to the thick, slow-smoked "Delaware brisket" dusted with seven seasonings. You can bring in your license plate, have them sign it, and receive $5 off your next meal (and make it practically immortal). That's small-town hospitality at its best.
Location: 13203 Seashore Hwy, Georgetown, DE 19947, United States
Website: https://www.fatdaddysbbqde.com/
Phone: +1 302-956-0381
Store Hours: Thu-Sat 10am-8pm, Sun 10am-6pm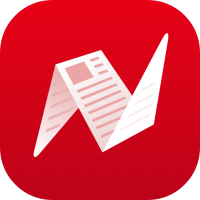 4. Russell's Quality Foods, Wilmington, Delaware
For over fifteen years now, Russell's red cart has been a favorite pit stop on the New York-Washington run next to the smokers billowing oak and hickory smoke.
They specialize in pork - juicy pieces of the chopped shoulder, scraggly spare ribs - and jerk chicken made by smoking or frying yardbirds. Russell won't just be making a sales pitch when he tells you to come early -- the good stuff often sells out.
Don't worry if you arrive too early, and they'll be there slinging you scrapple sandwiches for breakfast. It's an American dream to live here.
Location: 1204 Centerville Rd, Wilmington, DE 19808, United States
Website: http://www.russellsqualityfood.com/
Phone: +1 302-299-3127
Store Hours: Tue-Fri 9am-5pm, Sat 9am-3:30pm
5. Bethany Blues BBQ, Bethany Beach, Delaware
Barbecue joints aren't typically located near the ocean, but Bethany's is within walking distance. Their signature St. Louis ribs, all-you-can-eat Sunday brunch, and non-barbecue East Coast favorites like crab dip are wood-smoked between four and 16 hours.
Location: 6 N Pennsylvania Ave, Bethany Beach, DE 19930, United States
Website: bethanyblues.com
Phone: +1 302-537-1500
Store Hours: Mon-Fri 4pm-10pm, Sat 12pm-10pm, Sun 10am-10pm
It doesn't matter what the season may be, and you can always find brisket, ribs, and sandwiches. A little indulgence doesn't have to be reserved for special occasions. It doesn't matter if you want an amazing BBQ caterer for your weekend party, or you want a meal that will make you oh so happy, these places are the best.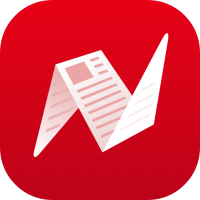 This is original content from NewsBreak's Creator Program. Join today to publish and share your own content.