Among southern comfort foods, barbecue appears to be the best. Meat that falls off the bone after slow cooking. Delicious marinades that you'll want to lick off your fingers. Corn on the cob, coleslaw, and thick slices of bread to sop up the sauce on the plate.
A quick guide to some of the top barbecue spots in Florida for those craving tender and delicious barbecues but not wanting to cook on the grill.
1. Jenkins Quality Barbecue, Jacksonville, Florida
Stone crabs and Cubanos may be Florida's most famous exports, but the Sunshine State is also known as a major farming region, and its best cuisine is slow-cooked meat. This state has no specific barbecue districts, unlike other Southern areas known for 'cue.
Here, there are numerous barbecue joints with distinctive styles and techniques. With its unique hot mustard sauce, Jenkins Quality Barbecue has scorched palettes since 1957.
Throughout the South, oak-smoked ribs, chickens, and pork are served with white bread, seeded buns, and a sauce that will leave your mouth watering. Those unfamiliar with spices should note that Jenkins offers a milder, mustard-based liquid that offers the same flavor without the pepper.
Location: 830 N Pearl St, Jacksonville, FL 32202, United States
Website: https://jenkinsqualitybarbecue.com/
Phone: +1 904-353-6388
Store Hours: Mon-Thu 11am-12am, Fri-Sat 11am-1am, Sun 12pm-7pm
2. Shiver's BBQ, Homestead, Florida
A modest spot with a history of 70 years is a local landmark. BBQ lovers Shiver's has been a Miami favorite for decades. In the fall, stop by for the seasonal pumpkin soufflé and dine at the communal picnic tables with new friends. Florida is overflowing with options when it comes to finding decent barbecue, but Shiver's Bar-B-Q is hard to beat. Meats that have been smoked for 12 hours or more and the side dishes are loved by customers. Fresh green beans, non-greasy fries, excellent cornbread soufflé, and tasty coleslaw are among the compliments.
They offer great food and excellent service as well. Try the fluffy and fantastic cornbread souffle for something different.
Location: 28001 S Dixie Hwy, Homestead, FL 33033, United States
Website: shiversbbq.com
Phone: +1 305-248-2272
Store Hours: Sun-Thu 11am-9pm, Fri-Sat 11am-10pm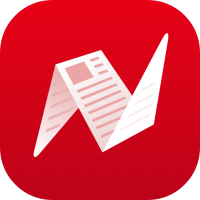 3. 4 Rivers Smokehouse, Orlando, Florida
Founder and pitmaster of 4 Rivers made his name on a circuit that's not normally associated with barbecue: fundraising. A cancer patient benefited from his first smoke-out. Then he started making the rounds at churches and schools until he realized he could turn his charitable work into a professional career.
It has expanded to include a James Beard House cooking invitation and other accolades that are unavoidable. John Rivers, a healthcare industry executive, turned brisket fanatic, founded this chain from his garage to satisfy any barbecue fan. It has several locations all over Florida (a state that deserves praise on its own), but beware - there is almost always a line out the door.
Without an athletic style to draw from, they cross regions from St. Louis ribs to Southern-style pulled pork, but the main attraction is brisket, which is given a traditional salt and pepper rub and smoked over hickory for 18 hours.
Location: 11764 University Blvd, Orlando, FL 32817, United States
Website: 4rsmokehouse.com
Phone: +1 844-474-8377
Store Hours: Mon-Sat 11am-8pm
4. Al's Finger Licking Good Bar-B-Que, Tampa, Florida
The family-run barbecue joint offers items like Terrance's chopped beef, Aunt Nita's black-eyed peas, and of course, Al's ribs. From a tiny concession stand in 2003, Al's is now housed inside an old Ybor City bungalow. The restaurant's specialty is a dry rub based on Tennessee chili, rated among Yelp's top 10 restaurants in Tampa Bay. Try Tia's TGIF Mac and Cheese, named after Al's daughter and only served on Fridays.
Location: 1609 Angel Oliva Senior St, Tampa, FL 33605, United States
Website: alsybor.com
Phone: +1 813-956-0675
Store Hours: Wed-Thu 11:30am-3:30pm, Fri-Sat 11:30am-7pm
5. Porkies' Original BBQ, Apopka, Florida
It's not uncommon for barbecue fans to cite local, off-the-beaten-path venues as their favorites, and that's the case with Porkie's, a casual, friendly, little place that's built a massive following over the past decade. Porkie's ribs are slow-cooked with oak and hickory smoke, but burgers, chicken, steaks, and hearty sandwiches are also popular. A regular Bike Night is held at Porkie's every month, so motorcycle enthusiasts roll in for an event that attracts impressive crowds. Porkie's sauce selection ensures there's a delicious drizzle for every palate.
Location: 256 E Main St, Apopka, FL 32703, United States
Website: https://porkiesapopka.com/
Phone: +1 407-880-3351
Store Hours: Tue-Sat 11am-7pm
Sauces, styles, and sides seem to differ as much as there are spelling variations of this popular summertime meal, but we're sure there's something for everyone on this list.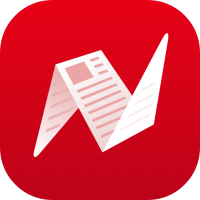 This is original content from NewsBreak's Creator Program. Join today to publish and share your own content.