Wylie is a charming city located between two beautiful lakes, Lavon Lake and Lake Ray Hubbard. The city has initially been called Nickelville. Wylie is home to a population of 41,427. Although the city has been known for Onion trades in the past, currently its economy is mainly based on local businesses. Some of the city's main employers include the Wylie Independent School District and the Wylie Campus of Collin College.
This suburban yet beautiful city has been a great location for a few movies and three of them are listed below;
Stay at home Dads (2014)
A comedy-drama written and directed by Stuart Brick.
Ned Wazinski, a stay-at-home dad who used to work as a vending machine mechanic who is nearly fifty years old and he takes his kid every day to the park. Julian York, a male stripper who is way younger than Ned and they become friends as they spend time watching their kids play. Meanwhile, Ned pays his attention to an unusually large crowd that enters a store situated across the street and he wonders as the store doesn't even have a known name. He informs Julian about this and they decide to investigate the reason for this crowd and after some social experiments they find out that the store is a place where organized crime money laundering operations take place. As Julian and his wife are going to be poor due to his wife's unemployment, he suggests Ned use the store before they get caught. Do you think Ned would agree with Julian?
Filming locations
Krum, Texas, USA
Wylie, Texas, USA
A Piece of Bread (2016)
A short crime movie written and directed by Todd Lowery. This is the winner of the Best Short Screenplay at the Hollywood International Moving Pictures Film Festival in 2016.
Charlie, a young boy who decides to confess about an unintentional murder that happens while attempting a robbery. Charlie does the confession in front of a priest named Father Ernesto but he refuses to believe the young boy because the priest thinks that Charlie is covering the actual murderer that has a lot of chance to be the truth and he starts investigating deeply about the murder. Do you think the priest could uncover the truth and who do you think Charlie tried to save?
Filming locations
Saint Anthony Catholic Church 404 Ballard Street, Wylie, Texas, USA
Gunter, Texas, USA
2% Evil (2016)
A short horror movie written by Joshua Briscoe, Matthew Roy, Colton Tapp and directed by Evan Hara.
Kelly and Logan, a couple who decides to move in together as a big step to their relationship. They choose a house that exactly matches their dream house and everything was going well until some strange things start to happen in their new house and soon they realize not only the house is strange, but also the people who live around them are strange and they are too late when they understood that even though the town they live is very beautiful and charming the community is completely opposite. What do you think will happen to this couple?
Filming locations
Wylie, Texas, USA
Texas, USA
Echoes of Innocence (2005), Don't Forget Me (2015), It Was a Giod Day (2012), The Long Night (II)(2014), Help Needed (2018) are some more of the other movies and documentaries that have been filmed in this beautiful suburban city. Which one would you pick first to see? Do you know any other movie? Please share with us...
Sources
https://en.wikipedia.org/wiki/Wylie,_Texas
https://www.imdb.com/title/tt2566966/?ref_=adv_li_tt
https://www.imdb.com/title/tt6154648/?ref_=ttloc_loc_tt
https://www.imdb.com/title/tt5735324/?ref_=adv_li_tt
https://www.imdb.com/search/title/?locations=Wylie,%20Texas,%20USA&ref_=ttloc_loc_2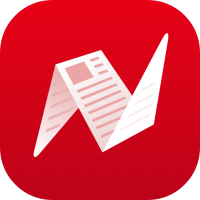 This is original content from NewsBreak's Creator Program. Join today to publish and share your own content.