Mexico's cuisine is marked by burritos, a staple throughout the world. Most people do not know how tortillas filled with meat, cheese, beans, and veggies got their name. If you like burritos or tacos in New York, you should know where burritos came from and why they are called burritos in the first place when you are looking for burritos or tacos in New York!
The origins of burritos remain a mystery, but they have stood the test of time. The burrito, which may have been simple when it was created, has evolved to include a wide range of ingredients, fillings, and flavors.
1. Buddy's Burrito & Taco Bar, Brooklyn, New York
When it comes to this longstanding Cobble Hill staple, size matters, there are enough burritos and tacos on the menu to serve at least two people at once, and the rest of the Mexican menu can also accommodate one person twice. It is busiest during the evening when commuters are heading home and pop in for take-out, but the exposed brick in-house dining area is also pretty full.
Location: 260 Court St, Brooklyn, NY 11231, United States
Website: facebook.com
Phone: +1 718-488-8695
Store Hours: Tue-Thu 11:30am-9pm, Fri-Sat 11:30am-9:30pm, Sun 11:30am-9pm
2. Solaz, Ithaca, New York
In Ithaca, a farmer's market is located on the shore of Cayuga Lake and offers some of the best Cambodian food in the country and California-style breakfast burritos. Zucchini, corn, and mushrooms, among other locally sourced ingredients, are stuffed into tortillas over an outdoor camp stove at Solaz. You can stuff your face with a burrito as you watch kayakers paddle by the dock.
Location: 302 E Falls St, Ithaca, New York
Website: https://www.solazmexicanfood.com/
Phone: 607-273-2228
Store Hours: Hours will be updated soon
3. Taqueria Tlaxcalli, Bronx, New York
When you think about where Taqueria Tlaxcalli's burrito came from, the origin is impressive: the restaurant's owner is a Mexico City native who was desperate for Mexican food, which is why he decided to put burritos on the menu. His creations consist of rice, black beans, meat, and vegetables stuffed into a tortilla, then topped with four marvelous red, white, purple, and green sauces. Knife and fork required.
Finely chopped carne asada and flavors Mexican rice were rolled in a swirl of sauces and served with the burritos. East Coasters are in for a treat with this food.
Location: 2103 Starling Ave, Bronx, NY 10462, United States
Website: taqueriatlaxcalli.com
Phone: +1 347-851-3085
Store Hours: Mon-Sun 10am-12am
4. Jajaja BMexicana, New York
The famous Chorizo Burrito is smothered with salsa, sour cream, and guacamole but doesn't contain chorizo. A plant-based Mexican restaurant located in Los Angeles. This "chorizo" burrito is made from seitan, and the entire restaurant is vegan. The flavor and filling quality of the dish delight customers who are not vegans, and customers highly recommend the dish. The store has three outposts in Brooklyn and New York.
Location: 162 E Broadway, New York, NY 10002, United States
Website: jajajamexicana.com
Phone: +1 646-883-5453
Store Hours: Mon-Sun 11am-11pm
5. Casa Enrique, Long Island City, New York
Michelin-starred restaurant Casa Enrique is led by Mexican native Cosme Aguilar, who grew up in Chiapas. Casa Enrique opened its doors in 2012, and Aguilar continues to serve the authentic cuisine of Chiapas in New York. Founder Aguilar's mother, aunts, and sisters served traditional Chiapas meals at the restaurant. It's the local favorite: Enchiladas de Pollo con mole de piaxtla, which consists of a tortilla rolled around shredded chicken breast, onions, black beans, fresh cream, and queso fresco.
Location: 5-48 49th Ave, Long Island City, NY 11101, United States
Website: casaenrique.hrpos.heartland.us
Phone: +1 347-448-6040
Store Hours: Mon-Fri 5pm-10:15pm, Sat-Sun 11am-3:30pm/5pm-10:15pm
It's easy to find a burrito that will work for you and your tastebuds, thanks to an endless choice of ingredients! If you are looking for tacos or burritos in New York, check out the places listed here since they offer vegan options, seasonal specialties, and a wide variety of choices.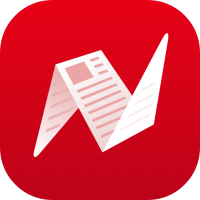 This is original content from NewsBreak's Creator Program. Join today to publish and share your own content.