Authentic and flavorful Mexican food awaits you in Tennessee's best restaurants. The numerous taco stands, cheesy enchiladas, fantastic fajitas, and hefty burrito places will not disappoint.
Lunch dishes such as burritos are classics because they are simple and delicious. A burrito can be anything you wrap in a tortilla (or, sometimes, a form of seaweed).
1. Baja Burrito, Nashville, Tennessee
Located in the artsy Berry Hill neighborhood, this quirky little spot fits right in. Baja Burrito takes the famous cafeteria format to create its burritos, tacos, and salads with friendly and quick-moving people on the other side of the counter. Select from flour, wheat, spinach, or sun-dried tomato tortillas, then add meat, cheese, onion, cilantro, and house-made guacamole.
A delicious tangy chicken tinga is served with the barbacoa and the beef from Middle Tennessee. Fresh house-made dressings are served with even the salads, such as the tomatillo vinaigrette. They serve fish tacos with cabbage and spicy rémoulade, and the salsas, from the medium to the hot pineapple to the tomatillo, are free. You should try horchata, a sweet drink made from rice and cinnamon, as dessert. In addition to gourmet Mexican popsicles, Baja Burrito offers popsicles from local producer "Las Paletas," which means "popsicles" in Mexican Spanish. The bar offers a limited selection of domestic and imported beers and wines.
Location: 722 Thompson Ln, Nashville, TN 37204, United States
Website: bajaburrito.com
Phone: +1 615-383-2252
Store Hours: Mon-Sat 11am-9pm
2. Chivo Taqueria, Knoxville, Tennessee
A swanky cocktail bar and Mexican restaurant serve a brisket burrito that is highly praised. There are barbecue briskets, Chihuahua cheese, black beans, rice, sautéed onions, jalapenos, and Korean BBQ sauce in this dish. Local farms are also used when possible to source meat and vegetables.
Location: 314 S Gay St, Knoxville, TN 37902, United States
Website: chivotaqueria.com
Phone: +1 865-444-3161
Store Hours: Sun-Thu 11am-10pm, Fri-Sat 11am-11pm
3. The Flying Squirrel, Chattanooga, Tennessee
A gastropub with an award-winning design, this gastropub is also known for its superb food. During happy hour and dinner, dishes like garlic fries and tacos are must-orders; however, the Korean barbecue burrito makes a great brunch option. Enjoy this fusion burrito outside on the patio or inside the huge, bustling, sunny interior on a Sunday morning as you ride your bike here, park it outside, and enjoy. Besides the delicious food, the cool vibe of this spot is what makes it so special and epitomizes what Chattanooga is all about.
Location: 55 Johnson St, Chattanooga, TN 37408, United States
Website: https://flyingsquirrelbar.com/
Phone: +1 423-602-5980
Store Hours: Tue-Thu 5pm-10pm, Fri-Sat 5pm-11:30pm, Sun 10:30am-3pm
4. Las Tortugas Deli Mexicana, Memphis, Tennessee
Several years after retiring from teaching, Jose "Pepe" Magallanes and his son Jonathan opened Las Tortugas Restaurant in Memphis, Tennessee. Growing up in Mexico City, Pepe saw a need for authentic Mexican cuisine in Memphis and opened Las Tortugas. Although the menu is simple, the food is not. The al Pastor, shepherd-style spicy pork tenderloin with fresh caramelized pineapple, or the de Pollo - a whole roasted chicken with tomato, onion, and pickled jalapeno pepper - guarantee a mouth-watering experience.
The Daily Meal reports that Las Tortugas, one of America's best Mexican joints, opened with the express intent of providing Memphis with authentic Mexican food. Many reviewers praise the guacamole and fish tacos at this humble family restaurant for their success.
Location: 6300 Poplar Ave #115, Memphis, TN 38119, United States
Website: https://www.delimexicana.com/
Phone: +1 901-623-3882
Store Hours: Mon-Sat 10:30am-8pm
5. Pancho Villa Mexican Grill & Cantina, Goodlettsville, Tennessee
If you are looking to have dinner with friends last minute, this Goodlettsville location is ideal. You can enjoy their happy hour on a Wednesday, and a solid margarita will go perfectly with a massive burrito and chips. The salsa, by the way, is mild, so anyone who has sensitive teeth and tongue need not be concerned.
Location: 233 Long Hollow Pike, Goodlettsville, TN 37072, United States
Website: panchovillamr.net
Phone: +1 615-855-2955
Store Hours: Mon-Thu 11am-10pm, Fri-Sat 11am-10:30pm, Sun 11am-9pm
The food of Mexico can bring people together. 'Some people seem to like the taste of spicy and savory flavors, while others love the taste of margaritas with tequila.
Tennessee offers a variety of Mexican and Tex-Mex restaurants. Most of the best Mexican restaurants are outside the city, but listed above are the best choices within the state.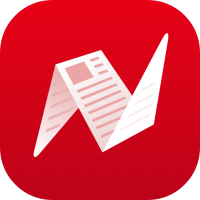 This is original content from NewsBreak's Creator Program. Join today to publish and share your own content.