The Mexican Revolution led to America's fascination with Mexican food. During that time, many Mexican refugees fled their civil war-torn country and sought refuge in the United States, the closest country to Mexico. In America, many immigrants continued to cook and serve their local dishes to their families to preserve their culture and nostalgic reasons.
Mexico's new restaurants or cantinas emerged in Texas and Los Angeles in the 1920s. It wasn't long before hot dishes, tacos, enchiladas, burritos, and fajitas were popular throughout the country, tempting many Americans to experience authentic Mexican food.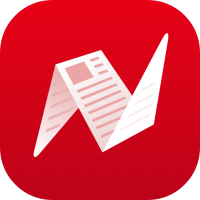 1. Bandito's Burrito Lounge, Richmond, Virginia
Put one neon pink tortilla filled with white refried beans, shredded pork, tomatoes, onions, guacamole, black beans, and chicken into a conical pan, then top with red ranchera sauce and cheese, and you have the Bandito Burrito.
In this beer-soaked establishment, you can expect offbeat Mexican-Cali cuisine. Every dish here has a below-border theme, except for the ubiquitous grilled chicken sandwich and burger, so don't come hungry for catfish or chowders from the deep south. However, there are a few vegetarian options. Consider ordering faco (a soy-free, all-natural meat alternative), such as faco nachos or a faco taco. The brunch menu includes the usual suspects like pancakes and french toast (it is made with Texas toast) and chili rellenos with eggs.
There is fried ice cream or flan as desserts to choose from. Having an array of TVs, this place is pretty popular, attracting both hard hats and college kids so that anything can happen here.
Location: 2905 Patterson Ave, Richmond, VA 23221, United States
Website: banditosburritolounge.com
Phone: +1 804-354-9999
Store Hours: Mon-Sun 11am-10pm
2. Chipotle Mexican Grill, McLean, Virginia
This burrito-taco takeout place helps all hungry people like a quick Mexican snack ease their lives a bit. Rollerbladers will also feel at ease there since they can order their burritos (or tacos or fajitas) and skate away.
Other than a backyard barbecue, it is hard to find a more casual setting. The line cook explains what the fixings are if they are unclear to you, so there is no waiting. Menu items include flour tortillas, steak, chicken, carnitas, vegetarian fillings, salsa, guacamole, and chips.
The basic components can be combined into your favorites; our favorites are the chipotle beef, rice, and beans in a flour tortilla, and a scoop of guacamole to top it off. Additionally, we like the carnitas burrito with two salsas. A high-profile burrito eatery stresses pure ingredients, great flavors.
Location: 6707 Old Dominion Dr Ste 110, McLean, VA 22101, United States
Website: chipotle.com
Phone: +1 571-533-1815
Store Hours: Mon-Sun 10:45pm-10pm
3. Baja Fresh, Fairfax, Virginia
A squeaky-clean eaterie on the West Coast, it is a favorite of mall shoppers, moviegoers, and students. A burrito is a king in this restaurant. You can fill your burrito with so many fillings that a return visit is a must.
You can sample the following dishes: the Baja burrito (Mexican rice, beans, onion, cilantro, grilled chicken, or steak with Jack cheese) or the Burrito Mexicano (Rice, beans, onions, cilantro, and grilled chicken or steak). It comes with melted Monterey Jack and cheddar cheeses, chicken or steak, beans, chilies, rice, and fresh salsa in a flour tortilla wrap.
Tacos, nachos, quesadillas, tostadas, and other delicious snacks can also be found in the kitchen. Also, no microwave, no can opener, no MSG, nor freezers. Excellent fast food at bargain prices.
Location: 12150 Fairfax Towne Center, Fairfax, VA 22033, United States
Website: https://www.bajafresh.com/
Phone: +1 703-352-1792
Store Hours: Sun-Tue 10:30am-8:30pm, Wed-Sat 10:30am-10pm
4. Tipicos Los Amigos, Sterling, Virginia
At this shopping center eatery, you can choose from tamales, pupusas, and burritos. It offers a superb assortment of Latino fare, from pupusas (cheese, pork, tongue, sausage, etc.) to tamales, fajitas, grilled chicken breasts, and a wide array of taco platters.
Would you like a burrito instead? Enjoy the chorizo burrito paired with rice, beans, and guacamole. Make a traditional Salvadoran rice pudding for dessert.
Location: 46950 Community Plaza #125, Sterling, VA 20164, United States
Website: tipicoslosamigos.com
Phone: +1 571-434-0060
Store Hours: Mon-Sun 10am-10pm
5. Taqueria Panchito, Richmond, Virginia
Customers rave about the burrito at this decent-looking taqueria in Richmond. Guests can choose from steak, chicken, or marinated pork as well as rice, beans, lettuce, and tomato. You can also grab extras from the salsa bar, including pickled onion salsa and spicy red salsa. Mexican restaurants in the area claim it's the best.
Location: 6531 Midlothian Turnpike #5609, Richmond, VA 23225, United States
Website: Not Available
Phone: +1 804-447-1003
Store Hours: Mon-Sun 10am-9pm
People have argued that burritos are the perfect food. Despite the portable and filling nature of the hand-held package, it does not require utensils and doesn't require any cleaning up. Essentially, a burrito is a flour tortilla stuffed with meat, beans, or potatoes. When in Virginia, use this guide as your itinerary map to find the best burrito spots there.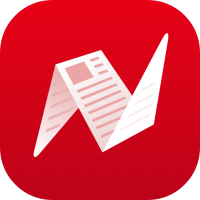 This is original content from NewsBreak's Creator Program. Join today to publish and share your own content.