Burritos tend to follow the script of what is put inside a tortilla, unlike pizzas and burgers, which have seemingly endless possibilities for bases and toppings. Still, even small variations can make a big difference. Almost always, there is a large flour tortilla as a base; some meat and beans; condiments like sour cream, guacamole, and salsa; and options of rice and cheese.
It doesn't matter what style you prefer; everyone can agree that burritos are delicious when done right.
1. El Burrito Mercado, St. Paul, Minnesota
There is no shortage of delights on the West Side of St. Paul at this colorful market-deli-restaurant. Throughout the bakery case, brightly colored sweet treats beckon you with their rainbow hues and the scent of cumin. There is no better place in the Twin Cities for authentic (and cheap) Mexican food. You may queue at the counter or choose to sit at the tableside if you prefer. Pork tamales, suizas, and spicy cheese enchiladas are our favorites. When you feel hungry and tired of winter, order the burritos with pollo à la diablo. While eating a burrito and drinking a Mexican beer, watch the snowfall outside. There is nothing like it.
Location: 175 Cesar Chavez St, St Paul, MN 55107, United States
Website: http://www.elburritostp.com/
Phone: +1 651-227-2192
Store Hours: Mon-Sun 8am-9pm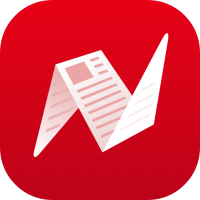 2. Andale Taqueria, Richfield, Minnesota
Richfield, Minnesota's Andale Taqueria, is known for serving street-style Mexican food. Whether you order tacos, fajitas, or tortas, all meals are made from scratch with fresh ingredients.
The incredibly cosmopolitan culinary climate for which the Twin Cities are not sufficiently praised is exemplified by Andale Taqueria. There are times when the restaurant serves hard-to-find meats like cecina, the cured beef that comes in thin sheets, or queso de puerco, the melt-in-your-mouth pork head cheese. For those who are unsure, go for the carne asada burrito.
Location: 7700 Nicollet Ave, Richfield, MN 55423, United States
Website: https://www.andaletaqueriaymercado.com/
Phone: +1 612-259-8868
Store Hours: Mon-Sun 7am-10pm
3. Obb's Sports Bar & Grill, St. Paul, Minnesota
Obb's, off of Burns and U.S. 61, is a well-worn sports bar that serves good, scratch-made bar food.
Here you'll find famous fish fries and roasted chickens, but I would argue that its enormous, smothered breakfast burritos also deserve to be noted. Fill the burrito with fluffy scrambled eggs and spicy chorizo, then top it off with green pork chili, melted jack cheese, chipotle ranch, and cilantro. The whole thing is served over crispy hash browns, and if you manage to finish it, I salute you.
Location: 1347 Burns Ave, St Paul, MN 55106, United States
Website: obbsbar.com
Phone: +1 651-776-7010
Store Hours: Mon-Fri 11am-11pm, Sat-Sun 9am-11pm
4. El Triunfo, Northfield, Minnesota
Although Northfield isn't exactly known for its culinary excellence, El Triunfo exists to rejuvenate students from St. Olaf and Carleton College. There's nothing better than a jam-packed burrito with all the classic fixin's (chorizo is king) and a cute salad on the side.
Location: 200 MN-3, Northfield, MN 55057, United States
Website: Not Available
Phone: +1 507-664-3888
Store Hours: Mon-Sun 10am-7pm
5. Vellee Deli, Minneapolis, Minnesota
It is very difficult to imagine a Millennial crave-factory like this in Minneapolis, but the great Korean BBQ one is the best in town, and the Tofu one is great when you are going meatless. Vellee is one of the best lunches in downtown that deserves to be celebrated every day. A variety of burrito options are sure to impress.
Location: 109 S 7th St Suite 263, Minneapolis, MN 55402, United States
Website: http://www.vellee.com/
Phone: +1 612-236-4856
Store Hours: Mon-Fri 11am-2pm
Several places have tried to serve burritos in Minnesota, but these five have been the most successful. Please, if you're a fan of burritos, check out these stores when you're in town. These five best alternatives have been selected to narrow down your options and save you the trouble and time.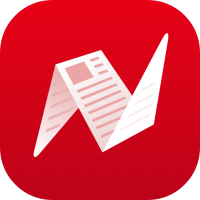 This is original content from NewsBreak's Creator Program. Join today to publish and share your own content.