There are many great beach resorts in Long Beach, but there are some great restaurants here. The best burgers can be found here when you're hungry after your surf or cruise down the 405 in Long Beach.
Enjoy the California sun. Our team is here to help. Here are the top 5 burgers in Long Beach, California!
Ellie's
Despite what you might think, a Southern Italian restaurant in Long Beach serves the best burgers. As you eat Flannery grass-fed beef, you can't tell just where all the delicious flavors come from since they're so mixed up.
Located in Long Beach's Alamitos Beach district, Ellie's is a Southern Italian-inspired restaurant owned and operated by Jason Witzl.
Aware of the importance of curating ingredients grown and handled with care, Ellie's features the products of various farmers, fishermen, and butchers who are each unique in their practices.
Address: 204 Orange Avenue, Long Beach, California 90802
Menu: https://ellieslbc.com/menus
Telephone: 562-437-4837
Chianina
The experience at Chianina is truly unique, so make sure you visit. Unlike any other burger in the United States, this one is the only one of its kind in the country.
The restaurant also specializes in Italian cattle (Cianina), which no one else can use in America, which makes its burgers the best not only in Long Beach but across the nation.
Address: 5716 2nd St, Long Beach, CA 90803
Menu: https://www.chianina.com/
Telephone: (562) 434-2333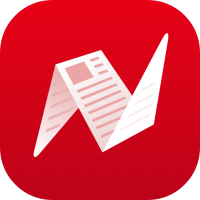 Congregation Ale House
A Long Beach local favorite, this downtown pub has a long history of serving the public. A little-known fact about the city is just beginning to catch the attention of tourists.
The menu at this restaurant features a variety of delicious burgers to choose from. There are a few we've tried, and they're all pretty great, so you'll have to visit for a taste test of your own.
If you are near Broadway, drop by Congregation Ale House and enjoy their burger!
Address: 201 E Broadway, Long Beach, CA 90802
Menu: https://congregationalehouse.com/
Telephone: 562-432-2337
Simmzy's
Featuring craft beers, specialty wines, and excellent artisan food, this local pub is a must-visit. Honestly, we recommend trying them altogether since they certainly know how to mix flavors with each dish and drink they serve.
When it comes to burgers, you won't be able to resist the aged cheddar, caramelized onions, and garlic aioli sauce that come with their Simmzy's Burger.
If you think Simmzy's is for you, visit them in Long Beach, and you will have the best burger of your life!
Address: 5271 East 2nd Street, Long Beach
Menu: https://www.simmzys.com/menu?location=long-beach
Telephone: (562)-439-5590
Plunge
The 1900 Ocean Building houses a vegan-friendly seaside beach club on the second floor, known as Plunge. The restaurant serves breakfast, brunch, lunch, and dinner to the public and residents of the neighborhood.
A place with various offerings such as falafel burgers and gouda burgers, Plunge offers a variety of alternatives that all offer their rich tastes and unique goodness.
The gouda burger they serve with homemade pickles, for instance, is prepared with homemade pickles. Plunge's burgers are some of the best in Long Beach, thanks to their attention to detail. If that wasn't enough, the Pacific Ocean could be seen from the restaurants.
What are you waiting for?! Visit Plunge now if you are nearby! And you will have the best mouth-watery burger you will ever have in your lifetime!
Address: 1900 E. Ocean Boulevard, Long Beach, CA 90802
Menu: https://www.plungelbc.com/menu-oovgt
Telephone: 562-373-7164
Bonus: Do you want more? Here are more burger restaurants in Long Beach, California:
Which one was your favorite? Comment below and let us know!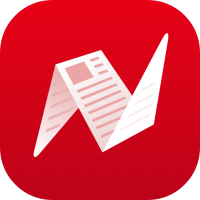 This is original content from NewsBreak's Creator Program. Join today to publish and share your own content.