The seafood choices in Fresno are unlike any other, from fish and chips to surf and turf. You will also find traditional American seafood and creative fusion specialties.
Check out the 5 best seafood restaurants in Fresno, California.
Pismo's Coastal Grill
Pismo's Coastal Grill is a lodge-style restaurant, which serves an American seafood menu in a separate seafood counter and bar. Villaggio Shopping Center is where the restaurant is located. With a memorable experience, they strive to exceed guests' expectations. With its open-air design and Santa Barbara rock columns, Adirondack style booths, and a handcrafted wooden boat in the entrance, the restaurant exhibits a coastal theme. With a menu that exceeds all expectations, they have created a wonderful dining experience. The menu at Pismo's Coastal Grill includes vegetarian, vegan, and gluten-free items.
Address: 7937 North Blackstone Avenue, Fresno, CA
Menu: https://www.pismos.com/patio-menus/
Telephone: (559) 439-9463
Red Lobster
American seafood standards are served at Red Lobster in Fresno. Fresh seafood is the restaurant's specialty. Featuring classic foods like their Ultimate Feast, Garlic Shrimp Scampi, Parrot Isle Jumbo Coconut Shrimp, and limited-time flavors during special events like Crabfest, Lobsterfest, and The Endless Shrimp, Red Lobster serves lunch and dinner every day. Dine-in, order delivery, or have the order delivered directly to your curbside. You can order catering for all your special events.
Address: 1460 East Shaw Avenue, Fresno, CA
Menu: https://www.redlobster.com/menu
Telephone: (559) 221-9495
FOB (Fried or Boiled) Seafood Fusion
Cajun-Creole fried and boiled seafood staples, including crawfish and shrimp, are served at FOB (Fried Or Boiled) Seafood Fusion. With savory flavors, a fun atmosphere, and prompt, polite, professional service, the restaurant strives to provide you with an experience you will cherish. The restaurant has chicken bites, shrimp dippers, fish bites, and quesadillas that the kids will love. Children can choose their sides when ordering from their kid's menu.
Address: 4280 North Blackstone Avenue, Fresno, CA
Menu: http://fobseafood.com/
Telephone: (559) 724-9980
Richard's prime rib & seafood
A beer bar, a couple of pool tables, and some gaming were part of the original plans for Richard's Prime Rib & Seafood in downtown Fresno in the summer of 1969. Due to high preparation costs, the entrepreneur scrapped the original plans and launched a restaurant instead. Fresh seafood and juicy steaks made Richard's the top choice for Fresno foodies. At first, only the bar side of the restaurant was occupied, which comfortably accommodated 40 people. After five years, Richard acquired the other side of the building, where a bank had once stood.
The Market's seafood department offers a fresh selection of fish brought in daily. Enjoy our crab, shrimp, Lobster, and our Central California fish in your favorite recipes. And like your meat selections, we will custom cut your seafood while you shop. Shop fresh. Shop local. Shop The Market.
Address: 1609 E. Belmont Avenue, Fresno, CA 93701
Menu: https://www.richardsprimerib.com/lunch-menu
Telephone: (559) 266-4077
Central Fish Company
Family-owned since 1950, Central Fish Company is a leader in the seafood industry. The company, which offers both retail and wholesale customers high-quality merchandise, also offers exceptional customer service. In keeping with its history and traditions, the company updates and improves the customer experience continuously.
Seafood infused with delicious flavors is made with the finest ingredients. Discover one of the best seafood restaurants near Fresno, California, as you dine at this restaurant! All the staff and owners are very friendly and accommodating! You will never regret a single visit! Every dining is worth the time and money spent!
Address: 1535 Kern St, Fresno, CA 93706
Menu: https://www.centralfish.com/menus
Telephone: (559) 237-2049
Bonus: Here are more seafood restaurants in Fresno, CA!
Did we miss your favorite seafood restaurant? Please let us know in the comment section below!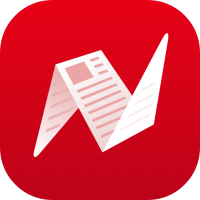 This is original content from NewsBreak's Creator Program. Join today to publish and share your own content.