Most people have a hard time finding a seafood place that hits the spot without having to eat a lot of dry, greasy, overpriced fish. You're in luck since we've scoured Sacramento's seafood offerings to bring you the five best restaurants. Here are the best places to satisfy your fish cravings, whether you want it fried, raw, steamed, or in the shell.
Check out the best restaurants in Sacramento below:
Joe's Crab Shack
The famous crab buckets from Joe's Crab Shack in Sacramento are stuffed with shrimp and served with comfort food. There are many international dishes on offer at this restaurant. Restaurants offer delicious coastal delights, such as seafood platters and fried shrimp dishes, as well as unique cocktails. On the mainland, you can choose from steak, chicken, sandwiches, salmon, and other seafood, as well as fish and seafood buckets. A shark toy is playfully garnished on the Shark Bite cocktail, a larger-than-life cocktail. Guests can participate in a Paint-A-Crab Dessert event with their kids. Happy hour specials are available daily during lunch and dinner at the restaurant. Their catering services can be ordered online. It is possible to order gluten-free food at Joe's Crab Shack.
Address: 1210 Front Street, Sacramento, CA
Menu: https://www.joescrabshack.com/location/joes-crab-shack-sacramento/
Telephone: (916) 553-4249
Scott's Seafood on the River
A relaxed atmosphere and sophisticated seafood dishes are the hallmarks of Scott's Seafood On The River. Friendly, attractive, well-trained restaurant staff serves sustainably harvested seafood in a warm, comfortable environment. A couple of memorable moments can be shared here with friends, family, and partners. In addition to serving breakfast, lunch, and dinner, Scott's Seafood on the River also serves brunch on the weekends. You can order Chicken Alfredo Pasta, Croissant Sandwich, Buttermilk Pancakes, and Grilled Chicken Breast from the restaurant's kid's menu. Catering staff from their company will help you plan a successful event from beginning to end. A gluten-free and vegetarian menu is available at Scott's Seafood on the River.
Address: 4800 Riverside Boulevard, Sacramento, CA
Menu: https://scottsseafoodontheriver.com/menus/
Telephone: (916) 379-5959
The Boiling Crab
A relaxing environment accompanies the boiled-in-bag Cajun-flavored crawfish, oysters, shrimp, and other shellfish on the menu at 'The Boiling Crab.' Around 65th Street and Stockton Boulevard, the restaurant serves Cajun seafood boils. 'The Boiling Crab' is the place to go for great seafood dishes. Their chicken wings are seasoned with lemon pepper. There is also a beer and wine selection at 'The Boiling Crab.' If you want to try fried oysters or fried catfish, you should try it with Cajun fries. Gift cards are available.
Address: 6910 65th Street, #100, Sacramento, CA
Menu: https://theboilingcrab.com/#menu
Telephone: (916) 394-9166
Skip's Fish & Chicken
Skips take pride in providing comfort food with love. To ensure that they offer their community only the best, they carefully select their seafood, fish, chicken, and other ingredients. Fresh and high-quality ingredients are always used. Every member of the staff and owners of this establishment wants to let everyone know they make their kitchen with love. It is a pleasure to serve Louisiana-Style Comfort Food to all of you at Skip's Fish & Chicken, even though many choices are available.
Address: 915 K. St., Sacramento, CA 95814
Menu: https://www.skipsfish.com/downtown-sacramento-menu
Telephone: (916) 604-8004
The Melting Pot
Several attractions downtown can be reached on foot from Melting Pot. The Memorial Parking Garage provides ample parking for the staff and owner, and there is easy access to local hotels. There is nothing like the Melting Pot, whether you happen to be from the area, Roseville, Folsom, Elk Grove, or anywhere else.
The staff looks forward to seeing you soon and helping to make your evening a Perfect Night Out, whether it's dinner before the show/game, a romantic evening out, or a family outing.
Address: 814 15th St., Sacramento, California
Menu: https://www.meltingpot.com/sacramento-ca/restaurant-menu.aspx
Telephone: 916-443-2347
Bonus: Check out more seafood restaurants in Sacramento below:
So, what can you say about these seafood restaurants in Sacramento? Let us know in the comment section below!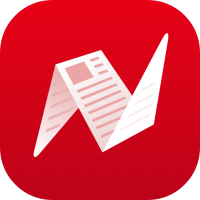 This is original content from NewsBreak's Creator Program. Join today to publish and share your own content.