It is the second busiest container port in the United States and is located within the Los Angeles Metropolitan Area. We're talking about Long Beach here! We'll discuss the flavors of seafood in this article, despite the city's long beaches, permanent docking of the Queen Mary Hotel, the impressive Aquarium of the Pacific, and many other features that make it a popular tourist destination. It is easy to imagine that a city on the edge of the Pacific Ocean would have a wide variety of seafood.
Here, we have gathered the 5 best seafood restaurants in Long Beach, California!
Roe Seafood
Roe Seafood offers a wide range of options, ranging from caviar selections to fair-priced shucked oysters. In addition to their reputation in this region for providing sea-centric varieties, their subdivision of 'Roe Xpress' has now joined that list. In the exact location, it's just another door. Xpress is intended for people on the go who want to eat sandwiches, burritos, tacos, or fries. They still rely heavily on fish, however.
Address: 5374 E 2nd St., Long Beach, CA 90803
Menu: https://roeseafood.com/images/menu/Roe_Dining_Menu.pdf
Telephone: 562-546-7110
L V Seafood Restaurant
There is a Chinese seafood restaurant here, but they do not use MSG, contrary to the Chinese cooking style. However, their meaty preparation still retains the authenticity of the 'Umami' taste by utilizing natural ingredients. In addition to reducing the amount of MSG in its dishes, LV Seafood Restaurant uses cholesterol-free oil, low-sodium salt, and mild sauces. You probably have guessed this point: this food restaurant offers health-conscious Chinese seafood. Prices are affordable, and you will also find a traditional Chinese vegetarian option and ethnic seafood.
Address: 4139 Norse Way, Long Beach, CA
Menu: http://www.lvchineseseafood.com/
Telephone: 562-938-8088
Gladstone's Long Beach
The city of Gladstone is one of the best places to visit. Located on the waterfront, it is a luxurious seafood restaurant - Gladstone's Long Beach. While you eat lunch outside, enjoy the view of the boats docked at the dock. Food would be sure to taste good at such a place because the place is enormous, the atmosphere is light. Almost every day, a different menu is available. Freshly shucked oysters for less than 1.5 USD a piece won't be long in coming. There will be a crabby hour on another day, but it will last the entire day. Additionally, they save many types of wine, cocktails, and beer.
Address: 330 S Pine Ave, Long Beach, CA 90802
Menu: https://www.gladstoneslongbeach.com/menus
Telephone: 562-432-8588
Big Catch Seafood House
Location-wise, Big Catch Seafood House is not waterfront. This restaurant is located just behind the intersection of East Broadway and West Broadway. The restaurant has a sports bar-like atmosphere, like a casual seafood joint. Cajun cuisine is available, along with seafood options. This is not a classy place, but rather a happening one. Crabs, lobsters, clams, crawfish, and shrimp are the most popular items on the menu. Also available are oysters and fish. On game days, this place would be lively since beer is on tap.
Address: 150 E Broadway St., Long Beach, CA 90802
Menu: https://site.bigcatchlongbeach.com/menu/
Telephone: (562) 491-4600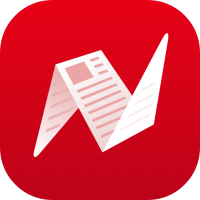 King's Fish House
At the end of West Broadway Street, King's Fish House is near the Big Catch Seafood House. This restaurant offers a lengthy menu and a large seating area. This place suits families with kids best, as they present an activity book to the young guests, which also contains their special menu. A description of the menu items is written with the name of the sea from where the items are sourced. Here you can find sushi, oysters, octopus, clams, crabs, and shrimps in great variety. All the things are fresh; however, lobster being kept in aquariums makes them the freshest.
Address: 100 W Broadway, Long Beach, CA 90802
Menu: https://www.kingsfishhouse.com/longbeach
Telephone: 562-432-7463
Bonus: Do you want more? Here are more seafood restaurants in Long Beach:
Did we make you drool over these lovely seafood restaurants in Long Beach?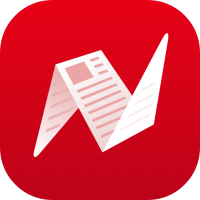 This is original content from NewsBreak's Creator Program. Join today to publish and share your own content.