Because of its neighbor to the north, Los Angeles, San Diego's food scene is often overlooked and underappreciated. California's second-largest city is striving to become a culinary destination in part because of its burgeoning plant-based dining culture. Choose from high-end meals to the best cookie you've ever had at one of these vegan San Diego restaurants.
If you plan on having a bite at a Vegan restaurant in San Diego, we got your back! Below are 5 of the best vegan restaurants in SD!
Donna Jean
Donna Jean offers homemade vegan pizza and pasta just two blocks from the tree-lined streets of Balboa Park. Dedicated to chef Roy Elam's late mother, the restaurant features a spacious patio and herb garden year-round. Locals love the wood-fired speckled pizza here for a date night, while others order it to-go. The Four Horsemen pizza has been a customer favorite since the restaurant first opened with a blend of vegan gouda, ricotta, parmesan, and mozzarella. You will never regret a single bite in this restaurant because all ingredients are fresh produce and 100% vegan!
Address: 2949 Fifth Ave., San Diego, CA 92103
Menu: https://donnajeanrestaurant.com/menu
Telephone: 619-299-5500
Kindred
Is there anything in common between eclectic cocktail bars, metal music, and gastropub culture? Kindred did not exist before its opening in 2015. This South Park hotspot's LED-illuminated ceiling, vibrant pink walls, and retractable garage-door-style window set the scene. Start the night with tangy, spicy chargrilled seitan skewers and the best vegan barbecue sandwich west of Memphis. On the weekend, try pancakes topped with caramelized bananas and bourbon butterscotch or a benedict with a luscious cauliflower hollandaise. If you wish to eat your heart out without any single ounce of guilt, Kindred is the perfect place for you!
Address: 1503 30th Street, San Diego,CA
Menu: https://cdn.shopify.com/s/files/1/0405/4636/9692/files/KINDRED_2021_Menu-Summer.pdf?v=1624320830
Telephone: 619-546-9653
Maya's Cookies
Not all pop-up food retailers indeed graduate to a brick-and-mortar, but then again, not all pop-ups serve up treats as decadent nor as memorable as Maya's Cookies. Maya Madsen, the owner of the nation's largest and most successful Black-owned vegan cookie retailer, conceived her company out of a desire to find vegan cookies that would pass the nation's taste, texture, and aroma tests. You can choose from flavors such as White Chocolate Espresso, Birthday Cake, Brown Sugar Butterscotch, and Classic Chocolate Chip, as well as gluten-free options. Madsen developed a certain shipping standard so even those outside of the San Diego area can enjoy her edible delights. Cookies are such a delightful experience, and having them at Maya's would make your experience a whole lot different! Visit them now!
Address: 4760 Mission Gorge Place, Suite G, San Diego, CA 92120
Menu: https://www.mayascookies.com/collections/cookies
Telephone: 858-265-9957
Grains
When planning their business, Napatr Chayodom and Katiya Hendricks drew inspiration from the brewery-centric University Heights and North Park neighborhoods. The restaurant's craft beer selection compliments the Asian-inspired menu. If you'd like to sample more than your fill at a discount, stop by for happy hour at Grains (Monday-Thursday, 3-5 pm) for 15 percent off all food and drinks.
Address: 2201 Adams Ave., San Diego, CA 92116
Menu: https://www.grainscafe.com/menu
Telephone: (619) 269-5999
The Yasai
World-traveling chef Junya Watanabe has opened sushi restaurants in Little Italy and Kearny Mesa that meld western influences with Japanese classics. Instagrammers snap photos of intricately crafted vegan sushi while hungry patrons eat silky, handmade ramen noodles flavored with creamy dashi. Experience seasonality at The Yasai's Little Italy location with a chef's selection bento box.
Address: 4646 Convoy St., #101-A, San Diego, CA 92111
Menu: https://www.theyasai.com/menu
Telephone: (858) 771-7254
Bonus: Here are more vegan places to visit in San Diego:
Please let us know how your vegan experience with these restaurants were! Hit the comment section below!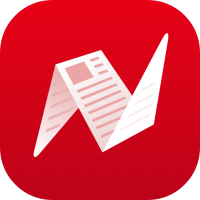 This is original content from NewsBreak's Creator Program. Join today to publish and share your own content.