We're here to convince you that these ring-shaped pastries should be included in your list of must-try San Diego foods. There are long-standing community favorites within the county limits slinging donuts for more than 50 years and newer ones adding their unique twist to this hole-in-one dessert. With Mardi Gras this week, these crullers are the closest thing you'll find to a King Cake. These are the best donut shops in San Diego County, from Escondido to Imperial Beach.
Have a look at these must-try donut shops in San Diego, California!
Donut Bar
On a typical day, the Donut Bar will have a line out the door, and it's easy to see why. This is not your typical donut shop. Donut Bar is known for its unique display of donuts and its constantly changing menu. These include crème Brulee, Nutella, red velvet, somoa, salted caramel, and a Homer-inspired donut. Its most popular flavor is the Smore's Big Poppa Tart: a smore's Pop-Tart stuffed inside doughy goodness and filled with fudge. Together, the S'mores Pop-Tart and the creamy fudge filling work well inside the fluffy doughnut.
Address: 631 B St, San Diego, CA 92101
Menu: https://donutbarsd.com/order-san-diego/
Telephone: 619-255-6360
Donut Panic
Donut Panic is also known for its glazed donuts. Besides traditional donuts, they also offer vegan options such as chocolate espresso almonds, Earl Grey, maple bacon glaze, and even rosewater cardamom. Linda Dami mixes potato flakes with flour, soy milk, sugar, salt, oil, and yeast. As a result, the donut has a crisp outer shell and a soft interior.
Donut Panic has good ol' traditional donuts and vegan donuts and breakfast sandwiches, bagels, smoothies, coffee, and tea. They will be expanding their vegan options, including vegan donuts that are available on Wednesdays, Saturdays, and Sundays after 9 am. Vegan cupcakes are up for grabs on Fridays. You can special order vegan donuts any other day of the week with a two-dozen minimum.
Address: 6171 Mission Gorge Rd Suite 113, San Diego CA 92120
Menu: https://donutpanicsd.wordpress.com/menu/
Telephone: (619) 280-1894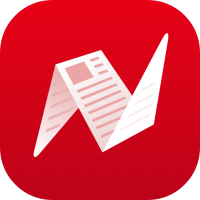 Nomad Donuts
In this North Park donut shop, you'll find donuts such as Cheesecake Custard Charred Blueberry Lemon, Chocolate Custard Honey Peanut Butter Bacon, Banana Peanut Butter Chocolate Chip Cake, and Raspberry Lavender. Nomad even has an entire menu dedicated to exotic vegan options like Habanero Peach Guava, Coffee Maple, Ube Taro Coconut, Key Lime Prickly Pear, and Coconut Passionfruit. Sticklers for the classics will still find old-fashioned flavors like vanilla bean, maple, and chocolate glazed.
Address: 3102 University Avenue, San Diego, CA 92104
Menu: https://www.kyoo.tech/order/merchants/DGG699AN40CWH/locations/4TB5NNCB3T4J6
Telephone: 619-431-5000
The Cravory
In 2014, two entrepreneurs in Point Loma, San Diego, founded The Cravory to create a new treat experience. With the texture and taste of the traditional cookie, they began to handcraft gourmet combinations that met cookie lovers' savory and sweet taste buds.
The Cravory handcrafts and sells over 5,000 unique cookie flavors every year (six new flavors each month), each with attention to taste, freshness, and bite. To ensure that every cookie experience is perfect, all of their cookies are baked to order and shipped immediately.
Address: 3960 W. Point Loma Blvd., Suite M. San Diego, CA 92110
Menu: https://thecravory.com/collections/signature-flavors
Telephone: 619.795.9077
Devil's Dozen Donuts
You won't find fancy combinations or crazy displays at Devil's, but they are nothing short of gourmet. The focus is on classic flavors with quality ingredients: vanilla bean, cinnamon sugar, chocolate, s'mores, and churros.
Address: 2001 Kettner Boulevard, San Diego, CA 92101
Menu: https://devils-dozen.com/menu/
Telephone: 619-780-0914
Bonus: If you want to try more donuts in San Diego, check out the list we have below:
Do you know more donut restaurants in SD? Please share with us your favorite donut restaurant in San Diego! Hit the comment box below!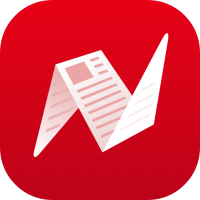 This is original content from NewsBreak's Creator Program. Join today to publish and share your own content.