Nothing quite compares to the ecstasy of biting into a doughnut for breakfast or a late-night snack. There's a doughnut shop in San Francisco to suit every taste, whether you prefer light and fluffy, unusual flavor combinations, traditional and at 2 am, or organic and vegan.
These are the five most delicious doughnut shops in San Francisco, all offering sugary and doughy goodies that will get you through your morning, afternoon, or whenever you feel like having a doughnut.
Trish's Mini Donuts
Pier 39 may be far away, but it's worth the trip for a bag (okay, okay: a bucket) of these sweet, airy mini doughnuts at Trish's. Although they taste more like a churro than a traditional donut, that won't stop you from popping them in your mouth at an astounding and incredibly satisfying pace.
Address: Pier 39, San Francisco, CA 94133
Menu: https://www.pier39.com/merchant/trishs-mini-donuts/
Telephone: (415) 981-4318
Bob's Donut & Pastry Shop
There is always a line for these doughnuts at this Nob Hill spot so that you can satisfy your doughnut craving at 2 pm or 2 am. Bob's is the place to go if you want a classic doughnut (and an apple fritter if they don't sell out). Additionally, you can eat glazed doughnuts the size of your head there. There is also a location on Baker Street, but it closes by 9 or 10 most days.
Bob's has become a San Francisco staple for Bay Area residents and a popular tourist attraction. The SF Chronicle, SF Eater, Thrillist, SF Magazine, The Bold Italic, Timeout, SF Weekly, and the Daily Mail have discussed our famous apple fritter and novelty giant donut. If you wish to try one of the best donuts in San Fran, visit Bob's now!
Address: 1621 Polk St. San Francisco, CA 94109
Menu: https://www.bobsdonutssf.com/menu
Telephone: (415) 776-3141
Mr. Holmes Bakehouse
Since it created the cruffin (a half-croissant, half-muffin combo steeped in sugary goodness) back in 2016, Mr. Holmes Bakehouse's lines have shrunk at the Tenderloin bakery. Here we will examine its tempting selection of doughnuts, with sweet, pillowy dough surrounding a creamy center filled with flavors like matcha or passionfruit. The featured flavors of the day can be found on Mr. Holmes' Instagram.
Address: 1042 Larkin St., San Francisco, CA 94109
Menu: https://www.facebook.com/mrholmesbakehouse/
Telephone: (415) 829-7700
Mochill Mochidonut
Mochill is a small shop within the Japan Center mall where mochi doughnut lovers can grab boxes to go. In contrast to the pastries at Third Culture Bakery in Berkeley, dense and doughy, these rings are crisp and light. Black sesame, matcha tea, Fruity Pebbles, and crushed Oreo cookies are among the highlights.
Mochill is a Japanese-style mochi donut store based in San Francisco, CA. Mochi donuts are chewy treats made from rice flour that are lighter and denser than traditional American donuts. Visit Mochill in San Francisco today if you want to try a Japanese donut without traveling to Japan!
Address: 11 Peace Plz, San Francisco, CA 94115
Menu: https://www.mochillsf.com/menu-1
Telephone: n/a
All-Star Donuts
In the Inner Richmond, tucked between neighborhood shops, All-Star serves old-fashioned doughnuts glazed with chocolate or maple, filled with jelly, or topped with sprinkles. You might even find them still warm if you're lucky. Whether you need an egg sandwich on the way to work or a late-night snack, the shop is open 24/7.
Address: 901 Clement St., San Francisco, CA 94118
Menu: https://www.facebook.com/CalicowInc/
Telephone: (415) 221-9838
Bonus: If you want to have more, here are more donut places in San Francisco, California:
Have you dined in any of these donut restaurants in San Francisco? Let us know what your dining experience was! Hit the comment section below!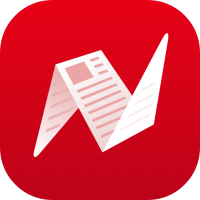 This is original content from NewsBreak's Creator Program. Join today to publish and share your own content.