Even though San Jose lies within Silicon Valley, many mixologists have embraced tradition in recent years, drawing inspiration from the speakeasy culture of the 1920s. Cocktails are still alive and well, with plenty of quality establishments to choose from.
We list the five best places for cocktails in San Jose! Check them out below:
55 South
The lively venue hosts theme nights and live bands until the early hours. Downtown San Jose's Motown Mondays feature classic soul music, while Tiki Tuesdays feature a new cocktail menu. As well as an expansive wine list and whiskey selection, 55 South has TVs that show live sports, an enticing food menu, and its Moscow Mules come in traditional copper cups. 55 South is the best spot if you want to have a few sips of a cocktail in San Jose! Bring your friends and enjoy the night away!
Address: 55 S 1st Street, San Jose, CA
Menu: https://the55south.com/
Telephone: 408-288-6000
Haberdasher
As opposed to similar places in San Jose, Haberdasher offers kegged cocktails on tap and table-side service, where their mixologists create a made-to-measure cocktail based on your tastes. Its decor is just as tasteful: vintage fixtures, polished wood, crimson wallpaper, and suede seating booths. Additionally, they serve light snacks, American craft beers in bottles, cans, tap, and signature cocktails. If you want to experience the best cocktail in San Jose, California, you can have it at Haberdasher!
Address: 43 W San Salvador Street, San Jose, CA
Menu: http://www.haberdashersj.com/
Telephone: 408-792-7356
Paper Plane
Paper Plane's welcoming spirit promotes accessibility and eschews elitism. You can even choose your beverage from an innovative flavor chart on their menu. Purists, there's something for you, too, with a range of 'Signature,' 'Old School,' and 'New School' cocktails available. Do you wish to have fun? Spend a night at Paper Plane, and you will surely go home with a smile after having the best cocktail in your life!
Address: 72 S 1st Street, San Jose, CA,
Menu: https://www.paperplanesj.com/cocktails
Telephone: 408-713-2625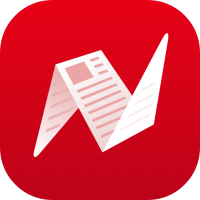 The Fountainhead
Urban design litterateur-cum-entrepreneur Thang Do managed to dovetail his chief interests in his latest project, an architecture-themed bar in San Jose's ascendant SoFA District. Every cocktail at The Fountainhead, named for Ayn Rand's novel about a stoic, if not insufferable, architect, pays homage to the profession.
"It's all true to the theme," says bar manager David Ma, the mixologist who worked with Do in creating an inventive menu that translates the bar's aesthetic into liquid form. One version includes esoteric but informative descriptions of the architectural inspiration for each drink.
Take the Greene and Greene ($12), which Ma says was a favorite at the bar's recent soft opening. The apple-green blend of Nikka Japanese whisky, ginger liqueur, fresh lemon, and green tea in an ice-brimming Collins glass nods to Charles and Henry Greene, whose designs expressed a Japanese influence.
Address: 387 S. First St., San Jose, CA
Menu: https://www.facebook.com/fountainheadbar/
Telephone: 408-642-5270.
The Continental
The Continental is located in the historic SoFA district in downtown San Jose. Live musicians and DJs perform under the vaulted ceiling of this cultural and artistic hub. The Continental's retro decor consists mainly of reclaimed and salvaged materials from across the Santa Clara Valley. As part of their commitment to their roots, they serve craft beer from Santa Clara Valley Brewing and house cocktails. Your night will be well-spent if you have it at The Continental! Bring your friends along for the best cocktail experience ever!
Address: 349 South First St, San Jose, CA
Menu: http://thecontinentalbar.com/updates-2/
Telephone: (408) 982-3461
Bonus: Here are more cocktail places to satisfy your cravings!
Let us know what you think of these cocktail places in San Jose, California!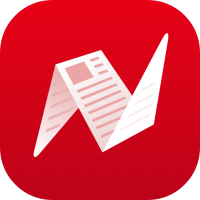 This is original content from NewsBreak's Creator Program. Join today to publish and share your own content.