Proriat Hospitality/Unsplash
San Franciscans have access to a damn good drink in droves. Many of these places are also restaurants, but they can cut if it has a roomy bar and cocktails of high caliber. Check out this list of the best cocktail bars in the city, from which these places might one day graduate.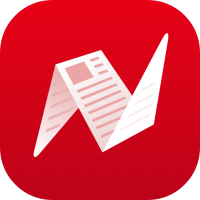 Want to know the city's best cocktail bars? Read on!
Westwood
In the hard-partying Marina, a new country music bar hosts nightly hoedowns. The bar offers 101 whiskeys, local beer and wines, and lots of "non-intimidating" cocktails, such as a choose-your-own-adventure sour and a house old-fashioned with cherry walnut bitters. If customers are looking to take a ride on the mechanical bull, they will need a stiff drink: Thankfully, the bar offers shot chairs for this, along with southern and Tex-Mex food to help them recover.
Located in the heart of the Midwest, Westwood is a restaurant, bar, and live music venue that features elevated food, crafted drinks, and fantastic music performed by mavericks in the heartland of America.
​
Address: 2036 Lombard Street, San Francisco, CA 94123
Menu: https://www.enterwestwood.com/menu
Telephone: 415-887-8575
Wildseed
Cocktails with fresh juices and tinctures signal good health at Wildseed, a new vegan restaurant from SF restaurateur Adriano Paganini. Lauren Fitzgerald runs the bar program with drinks like celery collins (gin, manzanilla, aloe, hot water) and an aquafaba sour (tequila, artichoke, elderflower, grapefruit, lemon).
Wildseed provides a place where guests can make better choices - a place where you can feel good about the decisions you are making. Wildseed's space is well suited for groups large and small for snacks and drinks during happy hour or a full meal at any time. The full bar is also driven by the philosophy of using fresh, sustainable, and seasonal ingredients in their cocktails. Their kitchen team has created a menu featuring seasonal California cuisine with global flavors and techniques highlighting the region's high-quality ingredients. Fresh juices, herbs, homemade extracts, tinctures, and shrubs are also part of the cocktail program.
Address: 2000 Union St., San Francisco, CA 94123
Menu: https://www.wildseedsf.com/menus/
Telephone: (415) 872-7350
Macondray
Macondray opened Polk Street in December, transforming a standard bar into a lovely space adorned with green paint, metal accents, and plants. Owners Aaron Paul and Jake Roberts are local industry experts who grew up in Maine. So, besides spicy margaritas and other colorful drinks, there's a serious lobster roll on the menu.
Address: 2209 Polk St., San Francisco, CA 94109
Menu: https://www.macondraysf.com/
Telephone: (415) 829-3464
Moongate Lounge
Finally, Mister Jiu has a sibling. The Moongate Lounge is located directly above the Michelin-starred restaurant, serving dim sum and cocktails inspired by the lunar calendar. Be sure to try the deimos, made with bourbon and oolong, topped with green walnut foam, and brined black sesame honey.
Address: 28 Waverly Pl., San Francisco, CA 94108
Menu: https://m.yelp.com/biz/moongate-lounge-san-francisco-2
Telephone: (415) 857-9688
Nightingale Bar
With wild wallpaper, purple lighting, and lots of frilly plants, Bourbon & Branch has opened a new fern bar evoking the '70s. Nightingale's cocktail menu is pretty, and pink, filled with grapefruit and vodka, as well as Aperol spritzes and dirty martinis. You won't want to miss the disco punch, served in a big bowl for six people, or the single-serving "glitter ball."
Address: 239 Kearny St., San Francisco, CA 94108
Menu: https://www.nightingalebar.com/
Telephone: n/a
Bonus: Check out more cocktail places in San Fran:
Please share with us your dining experience in these restaurants! Let us know in the comment section below!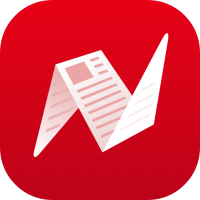 This is original content from NewsBreak's Creator Program. Join today to publish and share your own content.