Perfect for satisfying late-night munchies or just chowing down whenever the craving for Mexican food-on-the-go may hit, burritos are well-loved in San Jose. A countless number of taquerias serve up this inexpensive dish of grilled meat, beans and rice melded in perfect harmony with various condiments inside a warm tortilla. Whether you're looking for perfectly cooked carne asada or a giant burrito, this list features five favorite burrito spots in San Jose.
We have gathered below the best burrito places in San Jose, California! Check them out:
Adelita's Taqueria & Bar
Felipe moved to the USA when he was 21 years old. When he missed his home, he realized how much he loved Mexican food. Despite being young and determined to learn from the best, he was offered a job at La Taqueria on Mission St in San Francisco, CA. He was promoted to chef, then manager within one year.
Patricia, his Chilean wife, met him in California. A couple from Chile moved to Chile to start a family and opened their first restaurant in Vina del Mar. Vina's first Mexican restaurant had a full bar and became the place to go in the 90s.
They returned to California, ready to start anew after ten years away. "Adelita's" opened on August 29th, 1998. They built their menu slowly. Patricia's love of healthy eating & lifestyle began popping up on the menu. Therefore, they now offer a vegan menu, gluten-free & organic options for those seeking a healthier lifestyle. In 2010, they built a new bar, more tables. They expanded the kitchen to serve those wanting authentic Mexican food, Chilean dishes, and many healthy and organic options, including Adelita's vegan and vegetarian dishes.
Address: 1896 Curtner Ave., San Jose, CA 95124
Menu: https://adelitastaqueria.com/menu/
Telephone: (408) 369-9905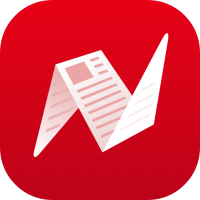 La Victoria Taqueria - Home of the Orange Sauce
From a small family business to a South Bay icon. In 1998, La Victoria, also known as LaVic's, began as a hole-in-the-wall taqueria just one block from San Jose State University. Over the years, it has become a popular go-to spot in the Bay Area. Featuring breakfast burritos, carne asada super, and regular tacos, their food is incredibly diverse. Food is served fresh all the time and is delicious. Furthermore, the price is right, and, of course, it is the only place on the planet that serves orange sauce.
Yes, the Orange Sauce is what they are known for. If you haven't tried La Vic's, you must get to one of their five locations in the Bay Area and order anything on the menu! Don't forget to ask for orange sauce!
Address: 291 N. 4th St. San Jose, CA 95122
Menu: http://lavicsj.com/lavics-menu.pdf
Telephone: (408) 320-1595
Angelou's Mexican Grill
Angelou's also stays open until midnight on Fridays and Saturdays to accommodate the busy weekend nightlife downtown in San Jose. Whether you want a late-night snack or a late-night meal, there's no problem finding a great restaurant. In addition to its convenient location in the heart of downtown Los Angeles, Angelou's is only a short walk from hot spots such as the Improv, SAP, and San Pedro Square.
Teresa and Sergio Lopez own and operate Angelou's Mexican Grill. They have 25 years of combined experience in the restaurant industry. Our lifelong dream was to open our little restaurant so that we could share our family recipes with our customers," Teresa says. Their dream became a reality in January 2007 when Angelou's Cafe & Grill opened its doors. Teresa, Sergio, and their staff work hard and strive to provide delicious food and extraordinary service.
Address: 21 N. Second St. San Jose, CA 95113 US
Menu: https://angelousmexicangrill.com/food-drink/
Telephone: (408)971-2287
Dia De Pesca
Día de Pesca restaurant is found in a bit of a corner of Mexsífood right in your neighborhood. Our owners are proud to provide you with superior service, as well as the most authentic Mexican food and atmosphere in town.
Fish Tacos, Seafood, and Burritos are sure to satisfy you from start to finish. With Dia de Pesca, you can relax and spend time with your favorite people. The owners only use quality, fresh ingredients in all their dishes. Fresh seafood, free-range beef and chicken, and locally grown produce are the keys to their quality. You can taste the difference for yourself​.
Address: 55 N. Bascom Ave. at W. San Carlos Street, San Jose, Ca 95128
Menu: https://www.diadepesca.net/order-online-menu.html
Telephone: (408) 287-3722
Greenlee's
At Greenlee's, the staff and owners pride themselves on providing the freshest bread and pastries. Because of this, their baker starts work before the sun rises each day to ensure that every artisan batch is as new as possible before it gets to you. The warm smell of cinnamon bread baking often escapes onto the street before they've even opened. At Greenlee's, they are dedicated to kicking start your morning with their famous artisan bread and a cup of hot coffee or tea!
Address: 2666 S. Bascom Avenue, San Jose, CA 95124
Menu: https://greenleesbakerysj.com/shop/
Telephone: (408) 377-6661
Bonus: Here are more burrito places in San Jose!
Did we miss your favorite burrito spot? Let us know in the comment section below!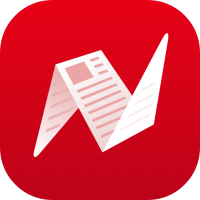 This is original content from NewsBreak's Creator Program. Join today to publish and share your own content.