In addition to providing filling and satisfying tubes of food, they also travel well, capable of traveling from one end of the 38 Geary to the other without completely losing their heat. Taquerias in the city were able to handle takeout and delivery as restaurants across the city closed. Even in the best of circumstances, most of the orders they prepare to go into a bag are not on a plate.
Because of those reasons, this list of San Francisco's best burrito shops isn't that different from the one you might see in a less pandemic time — remember to observe strict social distancing rules. At the same time, you wait in line, bring a contactless payment method (not just cash), and tip even more generously than you would in the past.
Here are the best places to eat burritos:
Papalote Mexican Grill
In 1999, Miguel and Victor Escobedo opened their first Papalote at 24th and Valencia. Having started with tasty roasted tomato goodness, they've grown their salsa empire. Papalote is especially popular with vegetarians, who like soyrizo and tofu mole.
Papalote Mexican Grill's concept and menu are inspired by sunny Sunday afternoons spent in Chapultec, in Mexico City, celebrating someone's birthday. Families would gather at these gatherings, and pot-luck meals would be organized.
Address: 1777 Fulton St., San Francisco, CA 94117
Menu: https://img1.wsimg.com/blobby/go/841f4780-c448-4a97-a2c9-b0555891f1d4/downloads/View%20Menu%20correct%20Papalote.jpg?ver=1582306115460
Telephone: (415) 776-0106
Taqueria Los Coyotes
Since 2003, Taqueria Los Coyotes has been open until 3:30 in the morning. Weekend hours are likely to be shortened by the city's curfews and stay-at-home orders. Its California burrito is a favorite - stuffed with steak, sliced avocado, sour cream, and french fries.
Address: 3036 16th St., San Francisco, CA 94103
Menu: http://www.taquerialoscoyotes.com/menu.html
Telephone: (415) 861-3708
Pancho Villa Taqueria
The Pancho Villa, like the nearby Valencia Street El Toro, has been around since 1987, allowing plenty of time to develop a comprehensive burrito menu. What about steak and prawns? Chilli Relleno? The classic orders - carnitas, carne asada, etc. - are your best bet, but be aware that "super" usually includes lettuce on top of guacamole and sour cream. Additionally, the salsa bar is one of the city's best, so if you're getting takeout, don't forget to scoop some up for yourself - otherwise, you'll be eating dry chips when you get home.
Address: 3071 16th St., San Francisco, CA 94103
Menu: https://sfpanchovilla.com/menu.html
Telephone: (415) 864-8840
Taqueria La Cumbre
Taqueria La Cumbre, established in 1969, is a must-visit for burrito completists, but it is not the best day-to-day choice. Nevertheless, a burrito from La Cumbre can serve as a nostalgic trip when things feel unfamiliar. It is one of two credible contenders for the title of the inventor of the Mission-style burrito.
Address: 515 Valencia St., San Francisco, CA 94110
Menu: https://www.tlctaco.com/menus/
Telephone: (415) 863-8205
Taqueria El Castillito
David Chang declared Taqueria El Castillito as one of the best burritos he'd ever eaten. One of the judges in FiveThirtyEight's burrito bracket of 2014 later revealed that El Castillito might have been the "one that got away." One secret to its success: cheese perfectly melted onto tortillas over the grill. There are numerous El Castillito locations in SF, but FiveThirtyEight and Chang mentioned the Mission Street outpost (between 16th and 17th) as a favorite (especially for splitting).
Address: 2092 Mission St., San Francisco, CA 94110
Menu: https://newcastillitotaqueria.com/menu
Telephone: 415-621-6971
Bonus: Check out more burrito places in San Francisco, California!
If we have missed a burrito restaurant that you have dined in at, please let us know in the comment section below!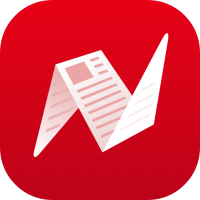 This is original content from NewsBreak's Creator Program. Join today to publish and share your own content.