While sunny San Jose, California, is well known for its booming tech industry and West Coast culture, you might not know it's also a great place to find some of the best tacos around. The Taco Festival of Innovation, curated by Moveable Feast and featuring 30 of the best Bay Area taco trucks, occurs here every year.
Have a look at the following taco restaurants in San Jose, California!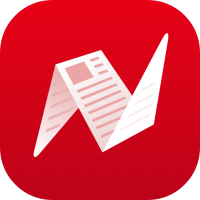 Loteria Taco Bar
Visit San Jose's charming San Pedro Square Market for gourmet street tacos at Loteria Taco Bar. Loteria has been in business since 2012 and serves homemade tortillas filled with juicy, braised meats like beef barbecue, habanero mango chicken, and fried cod - a taco experience not to be missed. Make sure you order fried sweet plantains, garlic yucca fries, and a salad to complete your meal. There are indoor and outdoor seating options, or you can take your tacos home.
Address: 87 N San Pedro St San Jose, CA 95110
Menu: https://www.facebook.com/loteriatacobar/
Telephone: 408-580-691
La Victoria Taqueria
If you are looking for one of San Jose's most famous taquerias, stop by La Victoria Taqueria. This downtown gem has been a favorite spot for tacos, breakfast burritos, and midday meals since it opened over seven years ago. People rave about carne asada in all its forms: tacos, super burritos, and fries. Try their famous orange sauce, which Yelp reviewers call a "culinary marvel." You can buy a bottle of this magical sauce for just $6, so you can bring some of the most delicate Mexican flavors home.
Address: 291 N. 4th St. San Jose, CA 95122
Menu: http://www.lavicsj.com/lavics-menu.pdf
Telephone: (408) 320-1595
Taqueria El Ranchito
At Taqueria El Ranchito in South San Jose, you'll find reasonable prices and hefty portions. Taqueria El Ranchito in Santa Clara County has been a favorite since it opened in 2011, offering a cozy dine-in option as well as food to go. Tacos al pastor and pollo asada lead the list of must-try dishes. It's also the best place to enjoy authentic Mexican horchata, a sweet and creamy drink made with rice milk and cinnamon.
The fresh salsa bar sets this place apart from other taco spots. If you want to go all out, try all five salsas, along with other fixings, like grilled jalapenos, until your tacos and chips are exactly what you want them to be.
Address: 1795 Hillsdale Ave #60, San Jose, CA 95124
Menu: https://www.facebook.com/Taqueria-El-Ranchito-362878950403039/menu/?ref=page_internal
Telephone: 408-264-2300
Tacos El Compa Taqueria
Visit Tacos El Compa Taqueria, whose motto is "Taco time, anytime." Everything here is authentic, from the no-frills interior to the authentic salsa and homemade tortillas. Don't miss out on the delicious flavors of the al pastor tacos. With its generously sized tortillas and chunks of avocado, this menu item is a crowd favorite. Our authentically homemade tortillas may take a little longer to prepare than usual, but we promise you it will be worth the wait.
Address: 1321 Blossom Hill Rd, San Jose, CA 95118
Menu: https://www.tacoselcompa.com/Restaurant-Menu
Telephone: 408-622-8035
Mariscos La Costa
From humble beginnings as a food truck, this taqueria serves authentic Mexican food with fresh seafood. You can also try the fried tilapia tacos or Baja-style corn tortilla tacos with crispy, beer-battered fish, salsa, shredded cabbage, and white sauce. You can also get shrimp tacos here if you prefer seafood instead of fish.
Mariascos La Costa proudly supports several local charities, including the Santa Clara Harvest Food Bank, Boys & Girls Clubs, and Lucile Packard Children's Hospital. Having your taco money go to help those in need throughout San Jose is always lovely.
Address: 1805 Alum Rock Ave, San Jose, CA 95116
Menu: https://www.facebook.com/lacostasanjose/
Telephone: 408-937-1010
Bonus: Here are more taco restaurants that are worth a try!
Feel free to leave a comment if you've been to these taco restaurants!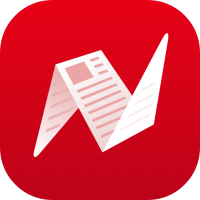 This is original content from NewsBreak's Creator Program. Join today to publish and share your own content.