Even though San Francisco is more famous for its Mission-style burritos, the best tacos in San Francisco are just as good. There's a taco for every taste in San Francisco, from traditional soft tacos from food trucks to vegan and vegetarian options at the best Mexican restaurants.
Explore San Francisco's best tacos with our guide. We have listed a few below: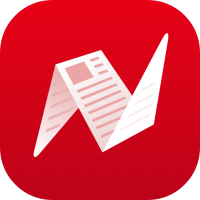 Chisme Cantina
Come to Chisme if you're in the mood to eat tacos filled with fried eggplant and fried jackfruit, both of which are incredibly tasty. Tacos are served in twos with various delicious sauces and condiments, including nori, sweet cabbage, peanut mole, pineapple habanero salsa, mint verde, and coconut ranch on their vegan and gluten-free fried plantain tacos. Chisme Cantina is always ready to make you have the best Mexican dining experience in California!
Address: 882 Sutter Street, San Francisco, CA
Menu: https://chismesf.com/menu
Telephone: 415-370-7070
El Gallo Giro Taco Truck
You can find Elena Caballero or one of her friendly daughters eating tacos from their Taco Truck. Carnitas are their specialty, and if you ask for hot sauce, be prepared to get burned. Tacos here are some of the most affordable you'll find in town, and they're filled to the brim with a delicious filling. Each order includes a few crunchy vegetables and pickled jalapenos. If you want to eat on the spot, there's a picnic table. If you wish to have the best taco in San Fran, visit El Gallo Giro Taco Truck now!
Address: 23rd St & Treat Ave San Francisco, CA 94110
Menu: https://www.facebook.com/pages/El-Gallo-Giro-Taco-Truck/172738349427591
Telephone: 415-846-1802
Tacolicious
Tacolicious, as the name suggests, is all about tacos. Although you can choose classics like carne asada or baja-style Pacific cod, the pastrami taco here is a fan favorite. Local pastrami, mustard manzano aioli, and caraway cabbage slaw combine to make this taco version of a pastrami sandwich. Every dish comes with three types of salsa (the most common ones are; habanero with turmeric and rice vinegar might require one of the 100 specialty tequilas to cool you off).
Address: 741 Valencia St., San Francisco
Menu: https://www.tacolicious.com/menus/
Telephone: n/a
Pancho Villa Taqueria
Pancho Villa is a classic taco joint that has served tacos since the 1980s. As fillings, you can choose from ranchero tofu, spicy chicken, carne asada, lengua, chorizo, or chile verde pork. You choose the filling, beans, and salsa. Especially noteworthy is the steak fajitas taco, cooked to order on the grill with fresh peppers and onions.
Address: 3071 16th St., San Francisco, CA 94103
Menu: https://sfpanchovilla.com/menu.html
Telephone: (415) 864-8840
Nopalito
Nopalito's story began long before its 2009 opening. Chef/owner Gonzalo Guzman learned to cook from his mother, Alicia, in the city of Catemaco, Veracruz, Mexico. As the eldest of three children, Gonzalo worked in the fields, learning how to grow corn, beans, chiles, tomatoes and prepare meals for the family. From an early age, he acquired an appreciation for Mexican ingredients, traditions, and techniques. Gonzalo left home at age 13 and lived in Puebla and Mexico City before coming to San Francisco. Twelve years and many restaurants later, Gonzalo met future partners Laurence Jossel, Allyson Jossel, Jeff Hanak, and the dream of Nopalito took shape. Palito would serve traditional Mexican cuisine made from scratch with Bay Area ingredients. Nopalito's beverage program will feature tequila, mezcal, and fresh aguas frescas, and the hospitality will reflect theure. Nopalito offers the best Mexican experience you will ever have in California!
Address: 3690 18th Street, San Francisco, CA 94110
Menu: https://www.nopalitosf.com/
Telephone: 415-640-7038
Bonus: Check out more taco restaurants in San Francisco:
We want to know what you think of these taco restaurants! Send us your thoughts by leaving a comment!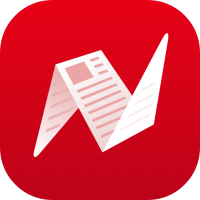 This is original content from NewsBreak's Creator Program. Join today to publish and share your own content.