Steamy Piggy is one of many fantastic Asian food restaurants in San Diego, and it may be precisely what you're searching for when you're craving some intense Asian cuisine. We'll get into the specifics later, but keep in mind that this is true, authentic Asian cuisine that rivals anything you'll find anywhere else in the globe.
The ambiance of a restaurant is one of the first things you notice, and the atmosphere of Steamy Piggy is just what you'd expect. The restaurant's color design is warm and bright, evoking the spicy and colorful flavors of Asian cuisine.
The music complements the Asian theme well, and while the dining area is formal, it is not stuffy. In t-shirts and jeans, you'll find families, couples, and singles, making it ideal for anything from a fast lunch to a romantic evening. San Diego's Convoy Street is home to the eatery. Deep and dark African wood, warm lighting in the form of art deco chandeliers, and comfy seating make up the interior décor.
Steamy Food
Piggy restaurant in San Diego believes that delicious food should always make you feel good, thus they utilize only the freshest ingredients in their recipes and don't use MSG or artificial coloring. This gives the cuisine an authentic Asian flavor.
The most popular Asian dishes at San Diego's Steamy Piggy Restaurant are:
This dish features pork and shrimp wontons in a house-made mild chili sauce. You'll be tempted to drink the sauce since it's the right balance of sweet and spicy.
This is a house-made tonkatsu broth that has been cooked for over 12 hours to produce a rich, creamy aroma. Noodles, flame-torched melt-in-your-mouth cha shu pork, fragrant house-made black garlic oil, seaweed, and an ajitama egg are always included.
The restaurant stuffs this bluffy bread with fatty, sweet red-braised pork belly, coated with spicy mayo, accented with slaw, and garnished with fresh cilantro, making it a Taiwan street favorite.
I recommend trying their vast range of meals, which include traditional Japanese, Chinese, and Korean dishes. As I previously stated, their flavors are inspired by real Asian recipes and flavors, and they use only the freshest ingredients.
Drinks Options
A diverse selection of drinks is also available at the steamy piggy restaurant.
Specialty: Thai tea, Galaxy Lemonade, and Passion Fruit Lemonade
Sake Soju: Mango Nigori Sake, Plain/plum/grapefruit/yogurt.Bear cocktails and warming tea.
While you're waiting for your dinner, I recommend getting a drink. Their wine collection is equally outstanding, with bottles ranging from basic to very high end, as well as spirits and exotic beers.
Steamy's services.
One thing to keep in mind is that you only have one hour to consume everything you've purchased. That's plenty of time; within half an hour, you'll be filled.
One thing to keep in mind is that you only have one hour to consume everything you've purchased. That's plenty of time; within half an hour, you'll be filled.
Overall, Steamy Piggy is the greatest choice for Asian cuisine, and it is always packed. I give the eatery a five-star rating. As seen by the large number of Japanese, Chinese, and Koreans that eat there, this Asian restaurant is a haven for basic food.
The lively restaurant would be the best spot for a newcomer to learn about Asian cuisine.
Working hours: Sun – Thurs: 11 am – 9 pm
Fri – Sat: 11 am – 10 pm
Location: 4681 Convoy Street San Diego CA 92111
Contact: +1 858-492-0401
Website: https://www.steamypiggy.com/
Have you ever had the opportunity to partake in steamy piggy services? In the comments box, tell us how you liked it.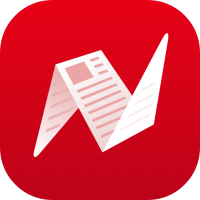 This is original content from NewsBreak's Creator Program. Join today to publish and share your own content.