The C Level restaurant is an all-American eatery with one of the best views in San Diego. C Level, as the name implies, is positioned on the edge of Harbor Island in what appears to be a restaurant built on top of the water.
The design of this island's premier restaurant is inspired by mountainside cottages, with all-around wooden walls lifted high above the water by strong wooden beams. The sides are made up of enormous and broad windows that allow you to see the lovely waterways as well as the Downtown skyline view of the colorful city, which is especially visible at night when the dark metropolis is all lit up.
Some of its sides are open, allowing you to enjoy the cool ocean breeze while eating your delectable meal. Also worth noting is their lovely furniture, which exudes elegance as the design allows for optimal comfort while remaining spacious enough for privacy and group seating.
Cuisines and meals
All-American cuisine is served in the C Level restaurant. Their food is made from scratch with fresh farm products delivered right from the farm to the kitchen, and you'll be served some of the best classic Californian meals by some of the top master chefs.
The food at the C Level restaurant is true "A" level. They've made it their mission to prepare the best seafood items. They have an inclusive menu that is comprehensive enough to ensure that it is vegetarian friendly, offers vegan options, and also gluten-free meals, taking into account the many sorts of diets that people follow.
As you prepare for lunch, don't forget to try their specialties, which include a Dozen Oysters on the Half Shell with black pepper mignonette, ahi crab and avocado stack, prawn cocktail, and other delectable dishes for starters.
For lunch, try the famous Island Prime's Lobster Bisque (butter-poached lobster, sherry, brioche croutons), Michael's Crispy Artichoke Fritters with Lemon-Caper Aioli, crispy calamari with Vietnamese dipping sauce, and one of the restaurant's specialties, Pepita and Sesame Crusted Brie with honey-roasted garlic, jalapeno jelly, mastered by Chef Deborah.
Dinner is also provided in the C- Level restaurant, with dishes like coconut shrimp, crispy calamari, shellfish selections, steamed mussel pots, chicken potstickers, and other specialties, as well as desserts like a dessert wine, sherry, and cakes.
The restaurant couldn't just provide cuisine without also serving drinks, and thanks to their full bar, you can choose from a wide variety of beverages, including wines by the glass and alcoholic beverages. Customers can also enjoy cocktails in a separate room.
Features
At the C Level restaurant, you can make reservations for yourself and your friends. Parking, valet parking, handicapped accessibility, and free internet are all available to you.
You can choose to dine in or take advantage of the outdoor sitting options to enjoy your meal while taking in the scenery. Their one-of-a-kind waterfront services are also noteworthy. That is, without a doubt, a fantastic way to begin or end your evening.
As previously said, the C level provides you with the best event experience without a doubt. You can have a BBQ delivered to your site and choose from a variety of catering options that can serve 8 to 80 people.
Some of us, however, would want to have our own grilling experience with family and friends, and the C Level restaurant has you covered by allowing you to pre-order meat from their wide butcher shop menu. You can then select from baby back ribs, prime beef brisket, and other options.
For their valued customers, the restaurant also offers a happy hour and gift card service.
You should visit them and see everything for yourself. You can find them at 880 Harbor Island Dr, San Diego, CA 92101, United States to try their services, or call them at +1 619-298-6802 to make a reservation or get takeout.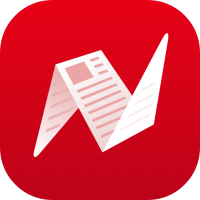 This is original content from NewsBreak's Creator Program. Join today to publish and share your own content.