Pablo Merchán Montes / Unsplash
Luna Mexican Kitchen is a restaurant in San Jose in California that serves Mexican cuisine. They work to share their passion for authentic Mexican food which is made with clean ingredients to nourish the body and spirit. This restaurant believes in using ingredients that have been nurtured with time and care, all the way from the farms to their kitchens.
The Luna Mexican Kitchen is beautifully decorated and has a very authentic Mexican feel. The ambiance of the place is amazing, perfect for dates and gatherings. It has both indoor and outdoor seating available. The outdoor seating is breathtaking and a sweet bonus, they even allow dogs on the patio. It is also a great option for business meetings.
About Luna Mexican Kitchen's food
Luna Mexican Kitchen serves throughout the day. It has breakfast, lunch, dinner, drinks, and even a kids' menu. They have a good variety of dishes for each time of the day.
From the breakfast portion, I would suggest their burritos, chilaquiles, and their bowls are amazing. This place also makes amazing coffee, I would heavily recommend you to give that a try. The burrito they serve here is one of their most popular items, it has a decent size, and the combination of fresh ingredients and delicious taste is what separates this and elevates this burrito to the next level. Luna Mexican Kitchen also has amazing smoothies, you can pair that up with your breakfast order to get the ultimate breakfast experience.
The most popular items for lunch would be their enchiladas, protein bowl, avocado shrimp salad, and carne asada tacos. You can start with their bacon-wrapped shrimp or queso fundido for the appetizer, both of them are scrumptious. The enchiladas are great, specifically, the mole poblano enchiladas taste phenomenal. Besides, I would suggest you any of their parrillada combos - if you have a larger group of people going in.
This place is an amazing option for breakfast, brunch, or lunch. But to get the ultimate Luna Mexican Kitchen experience, you have to try their dine-in for dinner. The complimentary chips and salsa is delicious and comes with two amazing salsa dips. For appetizers, you can start with Elote or their infamous bacon-wrapped shrimp. Their queso flameado will make you feel like you are in heaven, especially if you love queso. I would suggest you add Chorizo with the queso flameado, if you are a cheese fan, you will thank me later. The Mixed Grill is the perfect order for any night. It comes with a variety of items including their steak fajita, wild bacon-wrapped shrimp, and grilled chicken. It is sure to satisfy your taste buds and blow your mind away.
The perfect way to end any meal - breakfast, lunch, or dinner - is the right dessert. The chocoflan or the buñuelos are phenomenal. For the chocoflan, you get a chocolate cake with a flan topping, served with berries and caramel.
How are the drinks?
Luna Mexican Kitchen has a great selection of drinks. The most popular ones are their Paloma, mango margarita, Nojito, and their sangria is amazing. Most of their drinks are on point, I would suggest you try a drink or two if you go there.
About their service
The staff is really friendly, polite, and helpful. Their behavior elevates the whole experience. They can also make you amazing recommendations, more accustomed to your preferences, which seldom goes wrong.

Overall, Luna Mexican Kitchen is a great pick for any occasion including dates, business meetings, and gatherings. It is fairly busy as it is a quite famous place, so you should look out for that. If you love Mexican food, this is the place to go. They have amazing service, mind-blowing food, and a beautiful ambiance - you will leave in awe!
Openings: Sunday to Thursday - 9:00 AM to 9:00 PM. Friday, Saturday - 9:00 AM to 10:00 PM.
Location: 1495 The Alameda San Jose, CA 95126
Phone: (408) 320-2654
Website: https://www.lunamexicankitchen.com/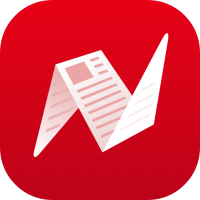 This is original content from NewsBreak's Creator Program. Join today to publish and share your own content.