A city with historical importance and is known as "Red Poppy" Capital of Texas as this wildflower is planted all over the city which also gives a unique beauty to the city.
Georgetown is home to a population of 79,604 and holds seventh place on the fastest-growing cities list in the United States. The city is known to be hosting Georgetown's Red Poppy Festival which attracts thousands of visitors each year. Williamson County Government, Georgetown Independent School District are some of the major employers of the city that has a major contribution to the city's economy.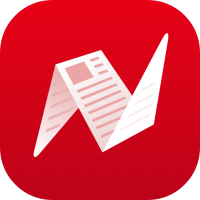 Georgetown is famous for its unique beauty as well as for providing great locations for several movies. Some of them are mentioned below;
An Unreal Dream: The Michael Morton Story (2013)
A documentary on a biography written by Al Reinert and directed by Al Reinert, John Dean, and Nellie Gonzales.
This movie follows the life story of an innocent man who got convicted for a murder he never committed.
Michael Morton, a happily married guy with a small and beautiful family. Unfortunately, his wife gets killed in front of their only child in 1986. Michael was convicted and accused of murder and he gets a twenty-five-year sentence in prison. His son starts to hate him as he was convinced by the media and other people that his father is his mother's killer. Michael gets released after wasting twenty-five years of his life in jail and he has a story to tell.
This documentary shows the deliberate injustice that caused a loving and caring father to be hated by his son and how the father lost a quarter-century of his life without committing any crime.
Filming location:
Georgetown, Texas, USA
Grindhouse (2007)
An action-thriller and horror movie written by Robert Rodriguez, Rob Zombie, Edgar Wright, and directed by Robert Rodriguez, Eki Roth, and Quentin Tarantino. This is a combination of two feature films named Death Proof and Planet Terror. The movie has won 10 awards including The Most Underrated Movie of the Year at Golden Schmoes awards in 2007.
Planet Terror: Cherry Darling, a go-go dancer who lives in the suburbs of Texas meets one of her ex-boyfriends named El Wray and they team up to save the city from a zombie apocalypse.
Death Proof: Arlene, Shanna, and "Jungle" Julia are three friends who plan to have fun on a getaway. As they decide to spend the night in Austin, one strange man starts following them around in his "death proof" car. Unfortunately, the girls get caught and get killed by this mysterious man. Months later a similar incident happens in Tennessee as well. Who do you think is behind these murders?
Filming location:
Georgetown, Texas, USA
Luling, Texas, USA
Men, Women & Children (2014)
A comedy-drama which is based on the novel of the same name written by Chad Kultgen and directed by Jason Reitman.
A story which is very much suitable for today's world as it follows the impact of the internet, not only on children and teenagers but also on adults and their relationships.
The movie talks about social issues like game addiction, infidelity, anorexia in a deep yet hilarious manner.
Filming location:
Georgetown, Texas, USA (East View High School, Interior, and exterior of East Vista High School)
Panic (To Be Released), The Texas Chainsaw Massacre (2003), Where the Heart Is (2000), Two Mothers for Zachery (1996) are some more of the other movies that have been filmed in this beautiful city. Which one is your favorite? If you know more do let us know...
Sources
https://en.wikipedia.org/wiki/Georgetown,_Texas
https://www.imdb.com/title/tt2555202/
https://www.imdb.com/title/tt3179568/?ref_=adv_li_tt
https://www.imdb.com/title/tt0462322/?ref_=adv_li_tt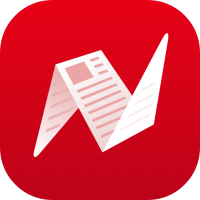 This is original content from NewsBreak's Creator Program. Join today to publish and share your own content.