Port Arthur is a city with a beautiful seashore and many more attractive destinations.
Port Arthur is named after its founder Arthur Stillwell who founded the city in 1898. The city is home to a population of 57,755 residents and it also possesses the largest oil refinery in the United States named the Motiva Refinery. The city is also known for the Museum of the Gulf Coast as it consists of some important collections of items that are valued by Texans. Other than the Motiva Enterprises, Port of Port Arthur contributes mainly to the city's economy. The only minus point about the city is that natural disasters as hurricanes are common to occur in the city.
Port Arthur is not only known for its oil refineries but also for being a great location for many movies. A few out of the list are as follows;
Janis: Little Girl Blue (2015)
This is a documentary on the biopic of the famous musician Janis Joplin. The documentary was written and directed by Amy J. Breg.
The movie follows the life story of the great musician Janis Joplin and is narrated by the well-known Cat Power who also is a musician. The story is built up based on the letters that Janis Joplin has written to her friends, family, and music producers, and collaborators. This documentary is very inspiring as it shows the struggle and the amount of hard work that is required to be a star. Interestingly, Port Arthur is the hometown of Janis Joplin.
Filming locations:
Port Arthur, Texas, USA (hometown in archive footage and present day views of Janis Joplin's house)
Paris, Texas (1984)
A drama written by L.M. Kit Carson, Sam Shepard, Walter Donohoe and directed by Wilm Wenders. The movie has won eighteen awards including three awards from the Cannes Film Festival.
Travis Henderson, a father of a son who has been missing for four years, and suddenly he was found coming out of the desert. His brother finds him and the brother needs him to be united with his wife and son. In the process of Travis's socialization, he finds out that his wife has left without a clue and Travis then starts searching for his wife. Do you think he will be able to find his wife?
Filming locations:
Terlingua, Texas, USA
Hollywood Burbank Airport
Port Arthur, Texas, USA
Dominos: The Game We Play (2006)
An action crime drama written and directed by present-dayNahala Johnson.
Cameron a young man who is enjoying his life to the fullest. He has great friends and a loving and caring girlfriend named Sandy. As time goes on Cameron finds it hard to manage his time between his friends and girlfriend as he equally cherishes the times he spends with his friends as well as his girlfriend. But at one point, Sandy gets tired of him giving too much attention to his friends and far less time for her and as the fights continue, Cameron starts lying to her. Sandy gets fed up and she ends the relationship. As time progresses Sandy regrets leaving Cameron and she finds herself battling with depression due to the break-up. Will they get back together? What do you think?
Filming locations
Irving, Texas, USA
Port Arthur, Texas, USA
Pimpalation: Return of the Trill (2006), The Final Chapter (2008), Louisiana Blues (1993), Games (2011) are some more of the other movies that have been filmed in this beautiful city. Have you seen them all? Do you know any other movies that have been filmed in this city? Please share with us...
Sources
https://en.wikipedia.org/wiki/Port_Arthur,_Texas
https://www.imdb.com/title/tt0087884/?ref_=adv_li_tt
https://www.imdb.com/title/tt3707114/?ref_=adv_li_tt
https://www.imdb.com/title/tt0496276/?ref_=adv_li_tt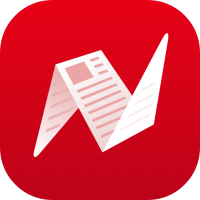 This is original content from NewsBreak's Creator Program. Join today to publish and share your own content.