San Marcos is a beautiful city that is filled with amazing water sources and landmarks. The city is home to an estimated population of 64,776 and the city is named after the location it was founded, the San Marcos River. This city has been able to make it to the top ten in the annual survey of the Best Places to Raise Your Kids and also as the fastest growing city in the United States.
The city is not only known as a safe and beautiful place to live, but also for providing great locations for many movies. A few of them are listed below.
Campus Radio (2011)
A comedy-drama written and directed by Aaron James.
Xavier P. Thortenberry, an indie-rock band manager and a campus radio DJ is tensed as he finds out that the lead singer of the band has quit. His tension goes away when a pretty girl named Tommy is auditioning as the new lead singer. Eventually, he falls in love with her and that is the beginning of many troubles in his life. The band gets invited to the nation's most important music festival he finds it hard to bear up his tension anymore. He struggles and winded up between love and music in the live music Capital of the world, Austin, Texas.
Filming locations:
Austin, Texas, USA
San Marcos, Texas, USA
The Faculty (1998)
A horror and mystery science fiction written by David Wechter Bruce Kimmel, Kevin Williamson and directed by Robert Rodriguez.
Casey Connor, the photographer of the school magazine of the Harrington high school in Ohio.
Delilah Profitt, the head cheerleader of the school and who is also Stan Rosardo's girlfriend, and recently, Rosardo has ended the relationship and he quit the quarterback position of the school's football team. Casey Connor becomes happy after seen Delilah's breakup as he had a long-term crush on her. Delilah meets Casey in the Faculty room and surprisingly they get to see a tragic incident where the school nurse Rosa Harper is attacked by the teacher Karen Olsen and football coach Joe Willis. But the murderers have no idea that they are being watched as Delilah and Casey are hidden inside a closet and they also find out about another death that has happened in the same Faculty room. Meanwhile, Casey reveals that his beliefs on Aliens to Delilah and two of his friends, and the group decides to further investigate the Aliens. What do you think they are going to discover?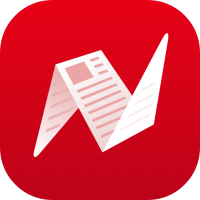 Filming locations
San Marcos, Texas, USA
Texas School for the Deaf - 1102 South Congress Avenue, Austin, Texas, USA (Herrington High School)
Jack's Apocalypse (2015)
A science-fiction fantasy thriller written by Jonathan Ray Case, Bradley Montesi, Will James Moore, and directed by Will James Moore.
Jack Coleman, another victim of drug addiction that is caused by losing loved ones. Jack lost his family and he cannot get himself out of his addiction as well. During an Apocalypse Jack's brother who works as a major in the United States Army tried to save Jack and his family but he failed and that caused Jack to get into his addiction as he struggles to live each passing day without his loving daughter and his wife. Do you think Jack will heal from his sufferings?
Filming location
San Marcos, Texas, USA
Friday Night Lights (2006-2011), Idiocracy (2006), The Texas Chainsaw Massacre (1974), The Tree of Life (2011), Everybody Wants Some (2016) are some more of the other movies that were filmed in this city. Do share with us if you know more…
Sources
https://en.wikipedia.org/wiki/San_Marcos,_Texas
https://www.imdb.com/title/tt0133751/?ref_=adv_li_tt
https://www.imdb.com/title/tt1409006/?ref_=adv_li_tt
https://www.imdb.com/title/tt3769594/?ref_=adv_li_tt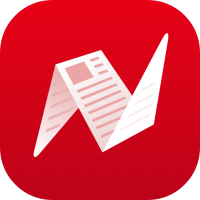 This is original content from NewsBreak's Creator Program. Join today to publish and share your own content.