The city Pfugerville is named after the original German settlers who farmed the area: Pfluger which means "plowman". The city's economy is mainly based on local businesses such as Home Depot, Dicks Sporting Goods, Ross Dress for Less, and Cinemark Theatres. The city hosts its annual German Festival named Deutschen Pfest which takes place in Pfluger Park. This city also has a considerable tourist attraction as it possesses many attractive events.
The city is not only known for its attractive venues and activities, but also for providing great locations for many successful and award-winning movies. A few out of the list are mentioned below.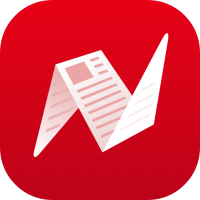 Transformers: Age of extinction (2014)
A science-fiction adventure written by Ehren Kruger and directed by Michael Bay. The movie has won five awards.
Harold Attinger, a CIA agent who has established a separate unit to capture the alien robots as he thinks that all the alien robots are bad after the battle happened between Autobots and Decepticons in Chicago. But later Attinger finds out that the alien robots are handled by another superior robot. A robotic expert named Cade Yeager buys an old truck and finds out that it is a transformer and after he powers it he discovers the Optimus Prime, a rare powerful weapon that could even destroy the world. And he comes across many people who are looking for this Optimus Prime for good as well as bad intentions. The transformer and its Optimus Prime cause several adventures later that affect the whole world. How do you think the world is going to survive?
Filming locations
Monument Valley, Utah, USA
Chicago, Illinois, USA
Pflugerville, Texas, USA
Mercy Black (2019)
A mysterious horror thriller written and directed by Owen Egerton.
Marina Hess, a psychotic woman who has stabbed one of her classmates while pretending to be a mythical character named Mercy Black. After staying in a psychiatric hospital for a long time she is now recovered and released and she is going to live with her sister and nephew. The mythical character she created has gone viral throughout the internet. Marina is now haunted by her own self when she was Mercy Black as her nephew is uncontrollably obsessed with Mercy Black. Marina must unravel her past in order to save her nephew from this obsession. What do you think she will do?
Filming locations:
Pflugerville, Texas, USA
16493 Cameron Road, Pflugerville, Texas, USA
Asternauts (2012)
A short science fiction comedy written by Raven Burnett and directed by Marta Alicia Masferrer. The movie owns seven awards including Best Sci-Fi Short Film at the Boston Science Fiction Film Festival in 2013.
Earl and Joel, two brothers who live a normal and boring farming life where they deal with cows every day where they feed them and milk them regularly. As they are single guys who are at an age where they should be married, these brothers are bored with their life as well. Suddenly their life changes as a mysterious object falls to their farm by that also caused the deaths of their best bull and the best milking cow. And this mysterious object is said to be fallen from outer space. How do you think the brothers deal with the situation?
Filming location:
Pflugerville, Texas, USA
Idiocracy (2006), Secondhand Lions (2003), The Big Green (1995), The Newton Boys (1998), Star Wars: Shadow of the Jedi (2020) are a few more of the other movies that have been filmed in this city. Have you watched them all? Do share with us if you know more…
Sources
https://en.wikipedia.org/wiki/Pflugerville,_Texas
https://www.imdb.com/title/tt8758086/?ref_=adv_li_tt
https://www.imdb.com/title/tt2275533/?ref_=adv_li_tt
https://www.imdb.com/title/tt2275533/?ref_=adv_li_tt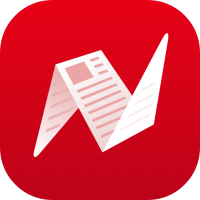 This is original content from NewsBreak's Creator Program. Join today to publish and share your own content.