Euless is a small yet beautiful city with a Humid Subtropical Climate and ethnic diversity.
The city is home to a population of nearly 50,000 and it is known for having the largest population of Tongans outside Tonga with a community of 3000-4000 residents. The city's economy is mainly based on its employers which include Hurst-Euless-Bedford Independent School District, City of Euless, and LSG Sky Chefs, Inc. Trinity High School football team is the Euless's football team which is also famous for their iconic Tongan decent dance.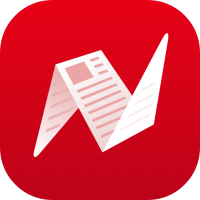 Euless is not only famous for its ethnic diversity but also for providing great locations for many movies. A few out of the list are mentioned below;
The Dead Don't Scream (2007)
A horror story directed by Richard Perrin.
There is a small yet very dangerous city located in deep Texas where the city's main income is by stealing cars and selling parts. Unfortunately, a group of college kids who are on a road trip enters this city and they get to face a series of unfortunate events.
As the group wants to enjoy in a lake they go for it ignoring the notices that say not to go to the lake. A guy named Tyler from the group gets invited for a threesome by two hot girls and as he immediately agrees, these girls take him inside the woods. Tyler's friend Callie goes into the woods searching for Tyler and after some time the whole group was found to be surrounded by evil monsters. Even though two friends from the group were able to escape, they get captured by an even more dangerous evil group. A series of tragic events happen as they try to escape from these monsters. Do you think this group of college kids will survive?
Filming location:
Euless, Texas, USA
Blood Reunion (2012)
A horror movie written and directed by Jim DeVault.
Janeth Lovette, a daughter of a half-dead mother who was unlucky enough to discover her mother's body who has become a vampire on her own. Her mother Winona was killed by a vampire and she was imprisoned in her grave by the local priest named Father Rivers. Winona's daughter has returned to her hometown after a long time and as she doesn't know about the imprisonment of her mother she unknowingly releases Winona from her grave and Winona becomes a very dangerous vampire as she was furious for being imprisoned and also dying for blood hunt to clench her 15 years long thirst.
Filming location:
Euless, Texas, USA
Last Son (2013)
A science-fiction drama written and directed by Shaheer Naqvi.
Clark, who has traveled back time after a huge battle by a mysterious and powerful force. Currently, he is in the past and he can choose to be a hero or to live a peaceful and silent life. As he knows what is going to happen in the future it becomes so complicated to live in the past and also he understands that no matter what he chose to be, his life is going to be a mess. How do you think he will face the consequences of time travel?
Filming location
Euless, Texas, USA
Pros and Cons: A Fantasy Football Movie (2013), Death by Love (1990), A quiet Life (2015), Catfest (2019), Instagram Cat Mom (2017) are some more of the other movies that have been filmed in this beautiful city. Have you watched them all and which one is your favorite? If you know any more movies that took place in this city, do let us know…
Sources
https://en.wikipedia.org/wiki/Euless,_Texas
https://www.imdb.com/title/tt2997426/?ref_=adv_li_tt
https://www.imdb.com/title/tt2393737/?ref_=adv_li_tt
https://www.imdb.com/title/tt1331302/?ref_=adv_li_tt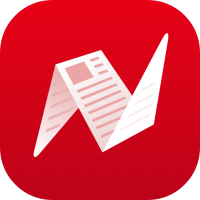 This is original content from NewsBreak's Creator Program. Join today to publish and share your own content.