Kentucky is also called the horse capital of the world. A famous horse race takes place in the largest city in the state, Louisville, which is known as Kentucky Derby. It is home to about 4.468 million people.
Rooftop bars are one of the trendiest places to visit, especially on summer nights. If you are in Kentucky and looking for some rooftop bars to go to, we have you covered. We have curated a list of the top 6 rooftop bars in the state of Kentucky.
6. Infinity: A Skybar & Cafe
Infinity is located in Lexington, Kentucky. This rooftop place is decorated beautifully and quite spacious. You can get a spectacular view of downtown Lexington from up here. The ambiance is modern and comfortable. The drink selection is impressive. It has some creative and well-executed cocktails which taste as good as they look. The food items are worth trying. The delicious cocktails and beautiful views are the winners of this place.
Phone: (859) 253-1000
Location: 150 W Main St Lexington, KY 40507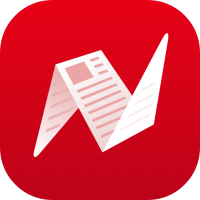 5. Repeal
This place is situated in the city of Louisville in Kentucky. The decoration of the rooftop bar has a clean modern vibe to it. The ambiance is upscale, warm, and cozy. They have a good drinks selection and the food is great. Try their cocktails. The bar staff is knowledgeable and skilled. It is a great spot for business meetings or dates. Great food and drinks, and incredible ambiance are what sets Repeal apart from other rooftop bars.
Phone: (502) 716-7372
Location: 101 West Main St Louisville, KY 40202
4. Belle's Cocktail House
Belle's Cocktail House is located in Lexington, Kentucky. There are 3 levels with a bar at each of the levels. The rooftop bar here has fun decorations. The ambiance is lively and relaxing. It has a nice city view. You can find good mixed drinks, impressive wines, fantastic cocktails, and decent craft beers. It is an excellent spot to put an end to your night with some great cocktails and company.
Location: 156 Market St Lexington, KY 40507
3. Braxton Brewing Company
You can find Braxton Brewing Company in the beautiful city of Covington, Kentucky. This place has both indoor and outdoor seating. The decorations are very cool. The atmosphere is spacious yet cozy and comfortable - it will win a piece of your heart. The rooftop bar has a fantastic view of Convington city. You can find a great selection of unique beer here. If you are looking for a casual spot to hang out with your friends and to grab some drinks with an exceptional atmosphere, this is the place for you.
Phone: (859) 261-5600
Location: 27 W 7th St Covington, KY 41011
2. ALEX&NDER
This place is situated in Louisville, Kentucky. It is a beautiful cocktail rooftop bar. The place is quite spacious, with plenty of seating in both indoor and outdoor areas. It is tastefully decorated. You can get a picturesque view of the Louisville skyline from up here. They have a great selection of cocktails and if you are not into cocktails, you can also find a nice selection of beers and wines. When the weather is nice, visit ALEX&DER and experience its tasty drinks and you will not regret it.
Phone: (502) 561-0269
Location: 1121 E Washington St Copper and Kings Louisville, KY 40206
1. 8UP Elevated Drinkery & Kitchen
8UP Elevated Drinkery & Kitchen is located in Louisville. The rooftop has both indoor and outdoor seating. The decorations are modern and unique. The outdoor patio has large circular booths, fire pits, and a massive projector screen TV. It has some of the best views. The bar has a good selection of drinks including bourbon and cocktails. The food items are also good. Beautiful views, delicious drinks, flavorful food, top-notch service - it all makes for a phenomenal rooftop bar experience that you just cannot miss out on!
Phone: (502) 631-4180
Location: 350 W Chestnut St Louisville, KY 40202
Have you experienced any of the mentioned rooftop bars? Let us know about your experience in the comment section below!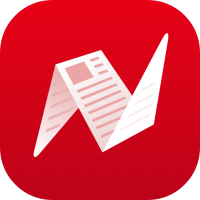 This is original content from NewsBreak's Creator Program. Join today to publish and share your own content.