Persnickety Prints/Unsplash
Louisiana is named after the French king, King Louis XIV. It is home to the Lake Pontchartrain Causeway which is the longest bridge over water in the world being 24 miles long. The population of Louisiana is about 4.64 million.
If you are in the beautiful state of Louisiana and looking for some good rooftop bars to visit, we have your back. Below we have made a list of the top 6 rooftop bars in all of Louisiana.
6. Chimes Restaurant
The Chimes restaurant is located in the city of Baton Rouge in Louisiana. This place has nice outdoor seating on the rooftop. The food in the restaurant serves southern/ Cajun cuisine which tastes scrumptious. The rooftop patio is very refreshing and spacious. The bar offers a large selection of drinks including beer, cocktails, and wine. If you are looking for a place to have a drink and chill with your friends, this is your spot.
Phone: (225) 383-1754
Location: 3357 Highland Rd Baton Rouge, LA 70802
5. Vue
This place is situated in New Orleans, Louisiana. This rooftop bar has chic and modern decor. You can get beautiful views of Canal Street and the city from up here. The ambiance is wonderful with some good music as well. This place has a nice selection of beers. Their craft cocktails are some of the best. You can get great happy hour deals here. Stop by Vue and enjoy the delicious cocktails, great service, and take in the beautiful views of the city - you will not regret it!
Phone: (504) 702-6800
Location: 1600 Canal St New Orleans, LA 70112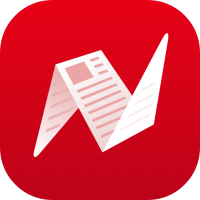 4. Rosie's on The Roof
Rosie's on The Roof is in New Orleans at the top of The Higgins Hotel. This place has both indoor and outdoor seating available. The rooftop is decorated with subtle WWll references but with a modern flair. It has a quaint, relaxing ambiance. There are picturesque views of the western New Orleans skyline. There is a decent beer selection and the craft cocktails are delicious. This is the perfect place for you if you want to enjoy some drinks and a light meal while taking in incredible views of the city.
Phone: (504) 528-1941
Location: 1000 Magazine St New Orleans, LA 70130
3. Catahoula Rooftop Bar
Located in New Orleans, you can find this rooftop bar on the third floor of the Catahoula Hotel. The ambiance is cozy, comfortable and it gives out a hidden-oasis vibe. It has a nice view of the surroundings. You will get a great cocktail selection here, also some decent wine and beer options. They also show movies on Wednesday nights at the rooftop. If you are looking for a comfortable, cozy rooftop bar with some nice drinks, this is the place for you.
Phone: (504) 603-2442
Location: 914 Union St New Orleans, LA 70112
2. Monkey Board
Monkey Board is situated in the beautiful city of New Orleans in Louisiana. The decoration here is eclectic and hip. There are some cute and colorful couches, chairs which are perfect if you are coming with a large group of friends. The ambiance is fun and breezy. There are beautiful views of the city lights. There is a small selection of food available but the drinks options are impressive. It is perfect for a fun and eventful night with your friends.
Phone: (504) 518-5800
Location: 1111 Gravier St Fl 17 New Orleans, LA 70112
1. Hot Tin
Hot Tin is located in New Orleans, Louisiana. It is tastefully decorated with a vintage vibe to it. This place has both indoor and outdoor seating. The ambiance is intimate, cozy, and comfortable. You can get some of the best views of the city from here. The bar has an amazing selection of drinks - there is something for everybody. Quality food and drinks, great service, comfortable atmosphere, beautiful views - what more could anyone ask for? Try out Hot Tin for a perfect rooftop bar experience.
Phone: (504) 323-1500
Location: 2031 St Charles Ave Fl 14 New Orleans, LA 70130
What did you think of the mentioned bars? Have you ever tried them? Let us know about your experience in the comment section below!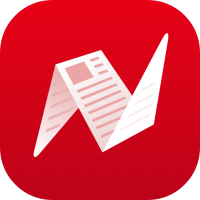 This is original content from NewsBreak's Creator Program. Join today to publish and share your own content.