Kansas is home to 2.91 million people. It is also called "Tornado Alley" as it has many tornadoes. Dodge City, a city in Kansas, is the windiest US city with an average speed of 14 miles per hour.
If you are from Kansas and looking for some good rooftop bars to visit, we have your back. Below we have listed the top 6 rooftop bars to go in Kansas.
6. Embassy Suites by Hilton
This hotel is situated in Olathe. It has a seasonal rooftop bar. The rooftop is beautifully decorated. They have a good selection of drinks. The atmosphere is relaxing. The seating arrangement is great. The bartenders and servers are helpful and professional. You can also start your night with a delicious meal at their restaurant. It is a good place if you want to have some delicious cocktails and to socialize with your friends.
Phone: (913) 353-9280
Location: 10401 S Ridgeview Rd Olathe, KS 66061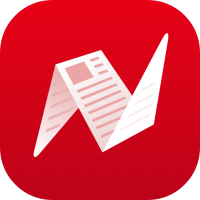 5. The Oread
The Oread is a hotel located in Lawrence. This hotel has a beautiful rooftop view with one of the most beautiful views of the city. The bar has a good selection of drinks. The ambiance is upscale and chill. They also have live music sometimes. The service here is impeccable. You can have a delicious meal at their restaurant and head to the rooftop to end your night with some great drinks and spectacular views of Lawrence.
Phone: (785) 330-9297
Location: 1200 Oread Ave Lawrence, KS 66044
4. The BrewTop Pub and Patio
The BrewTop Pub and Patio is situated in Overland Park, Kansas. This rooftop bar is open during summer. It is a great place to go catch a game or for happy hours. The bar has massive televisions. The live music is a fun addition. The ambiance is lively and enjoyable. It usually has a diverse crowd. If you are in Overland Park and looking for a fun bar to get some fairly priced drinks and enjoy a game, stop by the BrewTop Pub and Patio - you will have a great time!
Phone: (913) 897-5500
Location: 6601 W 135th St Ste A1 Overland Park, KS 66223
3. Maloneys Sports Bar and Grill
Maloneys Sports Bar and Grill is located in the beautiful city of Overland Park. Here you will find a great rooftop bar with a beautiful patio. It has plenty of outdoor seating arrangements. The rooftop patio is spacious, and partly covered and half is outside. They also have some televisions. The drinks selection is good and the drinks are fairly priced. As its name suggests, it is a sports bar and one of the best in the city.
Phone: (913) 385-9595
Location: 7201 W 79th St Overland Park, KS 66204
2. Coach's Bar & Grill
You can find Coach's Bar & Grill in Overland Park, Kansas. The rooftop is lively and downstairs it is cozy and comfortable. The two combined make a great spot for all types of people. The rooftop has misters during summer and heaters for winter. It also has some fire pits and televisions. The food items here are delicious. The atmosphere is perfect for hanging out with friends and for gatherings.
Phone: (913) 897-7070
Location: 9089 W 135th St Overland Park, KS 66221
1. Tallgrass Tap House
In the charming city of Manhattan in Kansas, is located Tallgrass Tap House. The rooftop here offers a beautiful view of the downtown. The food here is of exceptional quality. They have a nice selection of drinks including craft beers. The relaxed atmosphere is sure to earn a place in your heart. Visit Tallgrass Tap House on a summer night to have some drinks and chill with your friends or even just by yourself, you will have a phenomenal experience.
Phone: (785) 320-2933
Location: 320 Poyntz Ave Manhattan, KS 66502
What do you think of the mentioned bars? Have experienced any of them? Let us know your thoughts in the comment section below!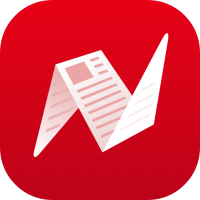 This is original content from NewsBreak's Creator Program. Join today to publish and share your own content.