Quincy is known as Illinois's "Gem City", it is a city and the county seat of Adams County, Illinois, United States. This city is located on the Mississippi River. According to the United States Census of 2010, the estimated population of this city was 40,366. And as of July 2015, the Quincy Micro Area had an estimated population of 77,220. During the 19th century, Quincy was a thriving transportation center as riverboats and rail services linked the city to many destinations.
Some of the movies filmed in this city are mentioned below.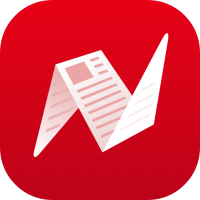 American Revenant (2016):
This short-horror movie is written by John L. Davis IV (book), and Josh Mullner (screenplay) and is directed by Josh Mullner. This movie stars George Ausmus, Rachael Bradney, and Diana Bramblett. A fun fact about this movie is that the author of the American Revenant, John L. Davis IV, series makes a brief (uncredited) cameo as a zombie.
The story is about two separate groups and their struggle to survive the zombie apocalypse in a small-town America. The apocalypse destroyed the whole town and transformed the people into zombies, and there are only a few more people left. This group of people must now stick together and act very smart side by side if they want to survive this apocalypse. This movie has some nail-biting suspense.
Filming Locations:
Quincy, Illinois
Hannibal, Missouri
Hampshire (2009):
This horror movie is written and directed by Christopher Kelley. This movie stars Greg Ellery, Keith Franx, and Valarie Hernandez. It has the tagline of "Ghosts, mystery, madness, murder, and food."
The story is about the strange occurrences that start happening in a century-old building after a contractor disappears from the upper floors of this building. These strange occurrences begin affecting the people, the food, and the upscale restaurant on the first floor of the building. The waiters and staff are strictly prohibited to use the word "ghost" and "haunted" for these events that are occurring although everything happening there clearly points in the direction of a supernatural entity. A tormented former employee returns and explains the situation but the higher authorities are still in denial and not ready to accept the supernatural presence. But everything is made very clear when the stubborn owner, cold-hearted manager, a chef, a madman, and a pair of twins are confronted by the hauntings and now have to deal with the horror on Hampshire Street.
Filming Locations:
Quincy, Illinois
Fang (2011):
This thriller movie is written by Shawn Long, Kurt Struss, and John Zuber and is directed by Kurt Struss and Thomas Zuber. This movie stars Melissa Chapman, Robert Nolan Clark, and Andrew Dits. it has the tagline of "Two Families. One Struggle."
The story revolves around Michael Vinzetti who is the apparent heir of a speed shop fortune. He has come back now to claim his rightful place in this shop. But an ancient evil coven, whose fortunes are failing, has designs on his demise to take over, while his biked "brother" simmers in the wings to be manipulated by the coven. This movie takes very interesting turns and events as everyone wants what benefits them.
Filming Locations:
Quincy, Illinois
Voices of the Veterans (2002):
This war documentary movie is directed by David McCahan. This movie stars Robert Anderson, Norman Anthonopolous, and Rod Arrington.
This documentary shows the voices of the few surviving veterans of World War I and ending the men and women of Desert Storm, with archival footage and modern interviews of these people telling about the recorded history of major conflicts involving the American Troops.
Filming Locations:
Quincy, Illinois
Bedford, Virginia
Grand Rapids, Michigan
St. Louis, Missouri
Washington, District of Columbia
Which one of these movies is your favorite? Let us know!
Sources:
https://en.wikipedia.org/wiki/Quincy,_Illinois
https://www.imdb.com/title/tt6638220/?ref_=tx_sl_sr_103_li_tt
https://www.imdb.com/search/title-text/?location=Quincy,%20Illinois&start=51&ref_=tx_sl_fn
https://www.imdb.com/title/tt2024404/?ref_=tx_sl_sr_2_li_tt
https://www.imdb.com/title/tt1578839/?ref_=tx_sl_sr_49_li_tt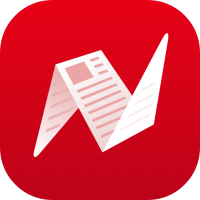 This is original content from NewsBreak's Creator Program. Join today to publish and share your own content.