Crystal Lake is a city in McHenry County in the U.S. State of Illinois. This city has been named after a lake 1.6 miles southwest of the city's downtown, Crystal Lake is 45 miles northwest of Chicago. According to the United States Census of July 2019, the estimated population of this city was 39,829. Crystal Lake is the largest city in McHenry County, part of the Chicago Metropolitan area. One of the fun facts about this city is that Crystal Lake is famous for being the home of serial killer Jason Voorhees.
Some of the movies filmed in this city are mentioned below.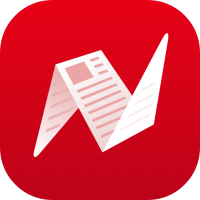 Not Welcome (2018):
This comedy movie is written and directed by Marc Sloboda. This movie stars Rebecca Spence, John Hoogenakker, and Richard Short. This movie won 3 awards (Southwest Indiana Film Festival Award for Best Actor, Best Screenplay, and Best Feature).
The story revolves around the life of a couple who just moved into the McMansion. After some time paranormal activities start happening around the mansion and the couple suspects that the mansion might be haunted. When they dig a bit deeper they realize that the ghost that is haunting their mansion is a 30-year-old failure that has occupied vacant rooms for years without their knowledge. This whole movie is filled with absurd turf-war in this comedy of errors populated by psychics, private investigators, and spirits.
Filming Locations:
Crystal Lake, Illinois
Chicago, Illinois
A Shallow Grave (2012):
This thriller movie is written by James Albright (story), and Matt Sommerfield and is directed by Matt Sommerfield. This movie stars Matt Sommerfield, Mathew Hallstein, and Ben Piershale.
The story revolves around the life of Jack White (Played by Matt Sommerfield) who has spent his entire life believing his father had died years ago. But one day he receives a cryptic letter that turns his whole life upside down and pushes him into the middle of a dangerous conspiracy that not only puts his life in danger but also his family's. The letter he receives is from his father and now he has to do everything possible to find him. He is joined by his friend Matthew, challenged by his professor Nolan, and tracked by a hitman. Jack must put down all the enemies left by his father one by one before he kills his father for real and also kills the other members of his family. Since Jack is accompanied by a faithful and strong friend he is ready to overcome all the hurdles.
Filming Locations:
Crystal Lake, Illinois
Elgin, Illinois
Carpentersville, Illinois
Cary, Illinois
Algonquin, Illinois
Woodstock, Illinois
West Dundee, Illinois
With You (2006):
This horror movie is written and directed by Jason Christensen. This movie stars Joseph P. O'Rourke, Michael Firca and Norb Weisman. This movie has the tagline of "Sometimes you should be afraid of the dark."
The story revolves around the life of Jim Polk who is tired of his regular boring life with a 9-5 job so he quits the job and leaves the big city in search of a simpler life. He goes to the small town of Mt. Prospect and rents a farmhouse there. This farmhouse is very pretty and intrigues Jack a lot but he discovers that there is more to this town than he thinks. Jim's bedroom overlooks the old mansion called Moloch Manor which is believed to be haunted by many locals. Since he does not believe in paranormal things so he ignores it without realizing that his farmhouse and the manor have a dark past that could put his life in danger.
Filming Locations:
Crystal Lake, Illinois
Mount Prospect, Illinois
Driving Me Crazy (1991):

This comedy-drama movie is written by John Hughes and is directed by Peter Faiman. This movie was nominated for 2 awards put of which it won one award (Best Young Actor Starring in a Motion Picture). It has the tagline of "They're the best of friends...And they've got the scars to prove it."
The story is about a humble and good guy who is also a construction worker, Dutch Dooley. He is the current boyfriend of a wealthy and rude business tycoon's ex-wife. He volunteers to drives the girlfriend's son home to Chicago for thanksgiving from his boarding school in Georgia. Since the kid is very naughty and snobbish, will they both be able to hang out and become friends?
Filming Locations:
Crystal Lake, Illinois
Cary, Illinois
Rome, Georgia
Chattanooga, Tennessee
Pittsburg, Tennessee
Which one of these movies is your favorite? Let us know!
Sources:
https://en.wikipedia.org/wiki/Crystal_Lake,_Illinois
https://www.imdb.com/title/tt4067358/?ref_=tx_sl_sr_7_li_tt
https://www.imdb.com/title/tt2266912/?ref_=tx_sl_sr_4_li_tt
https://www.imdb.com/title/tt0808542/?ref_=tx_sl_sr_1_li_tt
https://www.imdb.com/title/tt0101786/?ref_=tx_sl_sr_5_li_tt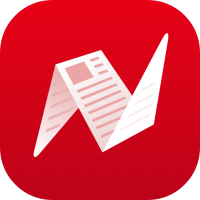 This is original content from NewsBreak's Creator Program. Join today to publish and share your own content.