Illinois is also known as the "land of Lincoln" as the former President Abraham Lincoln spent a majority of his life in the state. It is one of the most populated states with a population of 12.67 people.
In the summer, rooftop bars are the perfect places to go. If you are in Illinois and wondering what are the best rooftop places in the state, we have you covered. Below you can find a list of the 6 top rooftop bars in Illinois.
6. Two Brothers Barrel House
Two Brothers Barrel House is located in Naperville, Illinois. The decor of the rooftop of this place is modern. The ambiance is cool, cozy, and comfortable. The bar menu is interesting, including some good tasty specialty drinks. The bartenders are skilled and knowledgeable. The servers can recommend the best drinks according to your preferences. It is the perfect place on a summer night to have some drinks, a light meal, and for socializing.
Phone: (630) 615-7100
Location: 16 W Jefferson Ave Naperville, IL 60540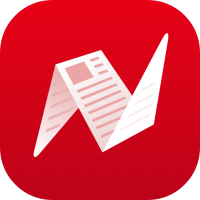 5. Cerise Rooftop
Cerise Rooftop is situated in the heart of downtown Chicago, Illinois. This rooftop bar is on the 26th floor and has some fantastic views overlooking the city with a lovely river. The drinks are tasteful and made with the right kick, also fairly priced compared to usual rooftop bars. This place also has impeccable service. It is a great spot if you want to enjoy some drinks and get beautiful views of the city.
Phone: (312) 940-4774
Location: 203 N Wabash Fl 26 Chicago, IL 60601
4. Whiskey Business & Fry Bar
Whiskey Business & Fry Bar is also located in Chicago. The rooftop is decorated with a nautical theme. The drinks are good. They have some nice happy hour deals going on. This rooftop bar has some good music playing. They also have televisions with sports games on. If you are looking for a place to watch games at a good bar or in the mood to party, it is the perfect spot for you.
Phone: (773) 698-7362
Location: 1367 N Milwaukee Ave Chicago, IL 60622
3. Raised - An Urban Rooftop Bar
In beautiful Chicago, you can find Raised. This rooftop bar is comfortable and relaxing. It has some nice twinkling lights and heat lamps so the temperature is good. They have plenty of seats in the outdoor space which is decorated nicely. They have an impressive list of drinks including wines. The drinks are strong and delicious. If you want to try a great cocktail and get some nice downtown views, Raised is a great option for you.
Phone: (312) 795-3444
Location: 1 W Upper Wacker Dr Chicago, IL 60601
2. Empire
This place is situated in the lovely city of Naperville. It has fun outdoor seating on the roof. The interior is modern. There is a beautiful view of a river. They have plenty of seating arrangements available. You can find a great selection of drinks and they also have delicious food items. The drinks menu is often changing, so you can get varieties here. Empire is a great option if you want to get some drinks to end the night in a peaceful atmosphere.
Phone: (630) 355-9000
Location: 48 W Chicago Ave Naperville, IL 60540
1. Cindy's
Cindy's is located in Chicago, Italy. The rooftop bar here has spectacular views of the Millenium Park, city skyline, Chicago River, and you can also see the Cloud Gate. The sunset view you get here is heavenly. It is tastefully decorated and the seating arrangement is very comfortable. This place is quite upscale and very scenic. They have an extensive drinks menu - there's something for everybody. On cold nights, they have fireplaces going on. The service is impeccable. Get some good drinks and take in the magnificent views this place offers - it is the ultimate rooftop experience that you will get in Chicago.
Phone: (844) 312-2221
Location: 12 S Michigan Ave Chicago, IL 60603
Have you tried the mentioned bars? What do you think of them? Let us know your thoughts in the comment section below!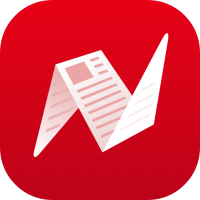 This is original content from NewsBreak's Creator Program. Join today to publish and share your own content.