Temple is a beautiful city that has several attractive landmarks and is also known to be a major railroad hub in Texas. The city is founded and named after Bernard Moore Temple and also this is one of the largest principal cities in Bell County. Temple is home to a population of 78,439. The city's economy is mainly based on the healthcare industry and goods distribution. Baylor Scott and White Health is the largest employer in the city which gives the work opportunity to a considerable number of employees.
The city is not only known for being an attractive city and a connection hub, but also for providing great locations for many movies. Some out of the list are mentioned below.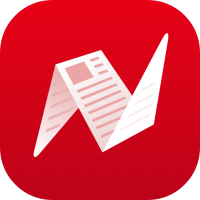 No Chance (2020)
A war and action movie written by Matt Poitras and directed by Jason Chilton.
John Mantrixx, a father of a little girl who works as a proud commando, and is known for his great service. As he has captured so many criminals successfully, there is a huge group of haters who are waiting for revenge as well. One group of those haters who are also known to be worldwide criminals kidnap his daughter in order to take revenge on John. After knowing this tragic incident, the heartbroken yet so determined commando starts fighting against the criminals to save his lovely daughter. Do you think he will be able to save his daughter from the criminals?
Filming Locations:
Temple, Texas, USA
Waxahachie, Texas, USA
Graduation Day (2003)
A comedy-drama written and directed by Matt A. Cade
Chapple King, a young man who is about to be married, in five days more specifically. But strangely he finds himself in a dilemma whether to progress with the wedding or to cancel it as Chapple's long-term crush named Maddie moves to the small town where Chapple lives with his fiancee Stephanie. Chapple is imagining situations where his crush and his fiancee fight over him and he is thrilled by just the idea of two women fighting over him. He is in a battle with himself between choosing to go after his crush, who doesn't have a slight feeling about him, or to marry the girl who truly loves him in five days. What do you think Chapple would choose to do?
Filming locations:
Austin, Texas, USA
Temple, Texas, USA
Underbelly (2007)
A horror story written and directed by Matt A. Cade.
Henry Rose and Jill Rose are a happily married couple who are also expecting a new member of the family which is going to double their happiness. But unfortunately, Rose suddenly disappears while she was feeling the beauty and smell of flowers on the side of the Texas highway. After knowing the tragic incident, helpless Henry reaches out to the nearby town for help and he sees a completely strange town and there he meets Toby Hayness, a dangerous criminal whose sister also got disappeared recently. Henry joins with Toby's team to find his wife and they come across a series of mysterious and dark secrets on a non-living being who handles these crimes. Who do you think this non-living being is?
Filming locations:
Austin, Texas, USA
Temple, Texas, USA
Flesh and Bone (1993), The Stars Fell on Henrietta (1995), Voice of the Unknown: A Paranormal Investigation (2011), Knight Watchmen (2002) are some more of the other movies that have also been filmed in this beautiful city. Which one would you pick to see first? Do you know any other movies that have been filmed in this city? Please let us know…
Sources
https://en.wikipedia.org/wiki/Temple,_Texas
https://www.imdb.com/title/tt4379420/?ref_=adv_li_tt
https://www.imdb.com/title/tt0363652/?ref_=adv_li_tt
https://www.imdb.com/title/tt1428090/?ref_=adv_li_tt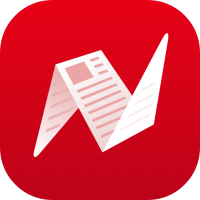 This is original content from NewsBreak's Creator Program. Join today to publish and share your own content.