A beautiful city with greeny surroundings that also resemble the green and blue colors of the city's flag and the logo.
The city is home to an estimated population of 80,000 and the Texas Stars of the American Hockey League are also based on Cedar Park. Cedar Park High School and the H-E-B Center at Ceder Park have a major contribution to the city's economy.
The city was initially named Running Brushy and then it was again changed to Brueggerhoff and Cedar Park is the third name that is currently in use.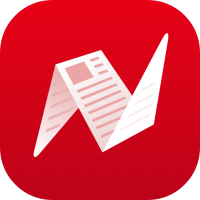 The city has been a great location for many movies due to its natural and attractions landmarks, some of the movies that have been filmed in Cedar Park are listed below;
The New Guy (2002)
A comedy written by David Kendall and directed by Ed Decter.
Dizzy Harrison, a geeky high school guy is going through a hard time as he is not accepted by his colleagues and his senior year becomes a living hell. As he decides to get identified in a different way, he intentionally gets expelled from his high school and joins a new one after being prepared to be cool by taking advice from a prison inmate. Dizzy enrolls at a new high school with a new identity where he manages to make new friends. Both playful and nerdy groups of students become friends with Dizzy. As time passes, the pretty head cheerleader of the school named Danielle starts paying attention to Dizzy. But unfortunately, Danielle's boyfriend starts to find out about this new guy's past. Do you think Dizzys past will be revealed?
Filming locations
San Marcos, Texas, USA
Cedar Park, Texas, USA
Kopy Kings (2016)
A romantic comedy written and directed by Greg
Maggie, a manager of a copy shop that works 24 hours in Austin and her assistant is Dan. Maggie and Dan are a match made in heaven but they don't understand their compatibility but everyone who works in the copy place other than those two knows how perfect they are for each other. Meanwhile, a newly hired guy with a charming talking style named Brad comes in between Maggie and Dan's chemistry. Unfortunately, Brad's continuous interruptions don't seem to be stopped until the shop is closed.
A hilarious movie on workplace comedy and if you are stressed you can watch this movie for a good laugh.
Filming location
Cedar Park, Texas, USA
Round Rock, Texas, USA
Fugitive Dreams (2020)
A drama written by Jason Neulander, Caridad Svich and directed by Jason Neulander.
Mary and John, crossed each other's paths while they both were struggling against life and when they both were helpless while facing many issues like homelessness, drug addiction, and poor mental health. These two connect through an unexplained yet so strong bond as they both had traumatic past experiences. They begin to share each other's dark secrets which help both of them to heal from their haunting pasts together and they eventually start to have a better understanding with love and respect towards each other's lives.
The movie talks about very important issues on today's young generation such as the struggles with mental health and also the importance of listening to someone's story patiently as that itself can change so many lives.
Filming location
Cedar Park, Texas, USA
The Woodsman (2012), Forest of the Vampire (2016), Connect 5 (1996), Entre Mas Tengo (2016) are some more of the other movies that were filmed in this beautiful city. Which one would you pick to see first? Do let us know if you know more…
Sources
https://en.wikipedia.org/wiki/Cedar_Park,_Texas
https://www.imdb.com/title/tt5336112/?ref_=adv_li_tt
https://www.imdb.com/title/tt0241760/?ref_=adv_li_tt
https://www.imdb.com/title/tt7551844/?ref_=adv_li_tt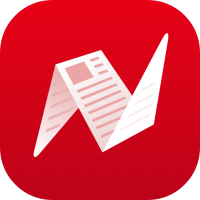 This is original content from NewsBreak's Creator Program. Join today to publish and share your own content.